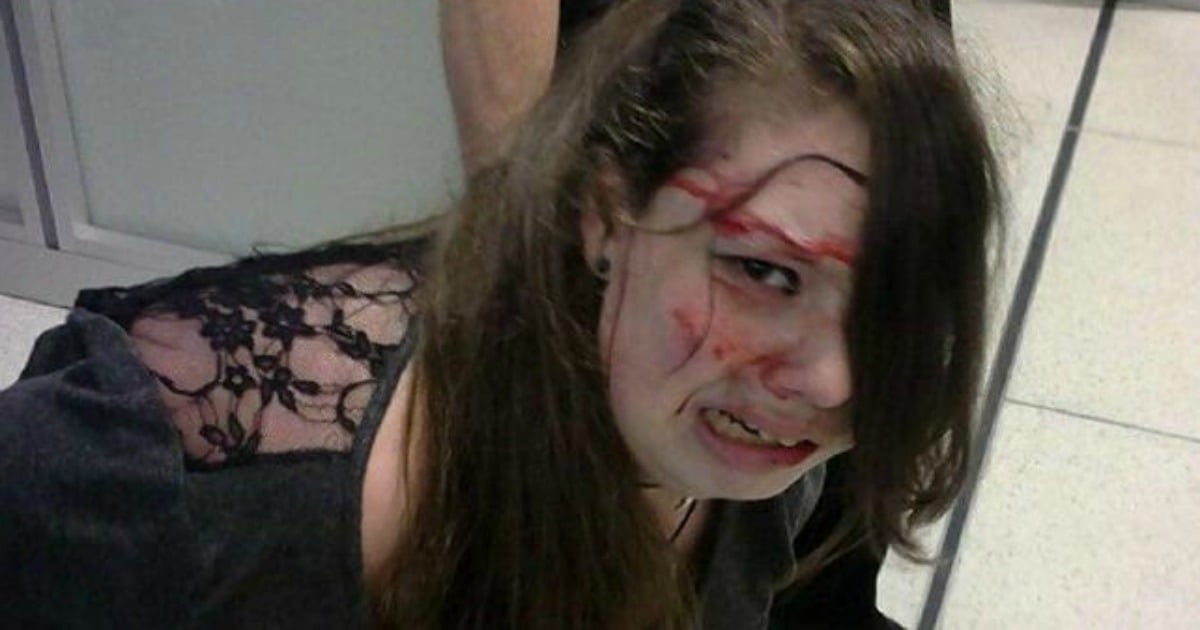 A disabled teenager was left bleeding and bruised after being arrested by security staff at Memphis International airport, according to a lawsuit by her family.
Hannah Cohen, 19, was flying home to Chattanooga after receiving her final treatment for a brain tumour interstate — a trip she's made multiple times over the past 17 years.
She set off the metal detector at the security checkpoint and became disoriented when Transport Security Administration insisted in taking her to a "sterile area" to be searched, her mother, Shirley Cohen, told local TV news station WREG-TV.
Hannah is blind in one eye, deaf in one ear and partially paralysed as a result of the tumour and was startled when the guards grabbed each of her arms, she said.
Hannah's mother describes this incident for WREG-TV (post continues after video):
"They wanted to do further scanning. She was reluctant — she didn't understand what they were about to do," her mum Shirley said.
"She's trying to get away from them but in the next instant, one of them had her down on the ground and hit her head on the floor. There was blood everywhere."
Shirley repeatedly tried to explain her daughter's condition to the agents but they ignored her, pushing her to one side.
A lawsuit filed by the family is calling for $100,000 USD compensation for alleged assault "causing her physical and emotional injury as well as emotional injury" to her mother.
Hannah was arrested, taken to hospital and then spent 24 hours in Shelby County jail, according to the Guardian.
She was separated from her mother the entire time and when she was finally released broken down in her mother's arms crying "I'm sorry, Mama."
"She's 19 but she'll always be my baby. We've been through so much," Shirley said.
Feature image: WREG-TV