In 1897, a newspaper in Utah, USA, described a hens party as a "time honoured idea" of which "tea and chitchats, gossip and smart hats" were necessary components. Fancy.
These days, it's more about cocktails with tiny paper umbrellas, male strippers, coconut oil, and trying to avoid eye contact with your Aunt Lisa who is getting a liiiittle bit too cosy with Anthony The Fake Fireman.
But it doesn't have to be this way, does it? Surely there are better options than sitting around a pokey hotel room with penis cupcakes and dodgy male strippers. Surely.
We've done some digging around the Mamamia office and found some alternate hens night options. No sash or stripper in sight.
#1: Escape Room
The newest craze in team sports since laser skirmish, the escape room experience sees you and your fellow hens locked in a room for an hour, where there is a mock situation of pressure, and you need to figure out how to escape.
It's a fun way to work off some nervous energy for the bride-to-be, while also equipping her with some serious skills should the honeymoon go pear shaped….
#2: Cocktail making classes
In most major cities you will find bars that offer special hens night cocktail making classes. It's a fun way to kick off your day or night, while, you know, actually learning something.
(No promises you'll remember anything the next day, however.)
#3: Lip Lab
So you want to do something girly and fun, that doesn't involve alcohol? Bingo: hit up The Lip Lab. With stores across Australia, you and your hens have the chance to create your very own lipstick. UM, COOL.
You get to test out a bunch of shades and, while you wait, the lovely staff will mix, pour, and set your custom-made lippie. Perfect for future bridesmaid duties!
#4: Makeup lessons
The perfect pre-party activity. Hire a makeup artist to come to your home and show you how to create the most kick-ass, hens night, look.
Always wanted to nail the perfect red lip but didn't know how? Not quite sure how to contour? You can make the most of your private tutor before hitting the town for cocktails.
If you have a small group, also check out what your local beauty counters offer – brands such as MAC and Napoleon Perdis offer in-store makeup lessons, and you'll typically walk home with a freebie.
#5: Day Spa
Believe it or not, a hens night doesn't have to involve getting blackout drunk and ending up at a karaoke bar. Treat your wedding crew to a few hours at a luxury day spa: get a facial, a massage, a pedicure.
Hang out in bathrobes, laugh at your shiny faces, and take the time to enjoy being a crew of girly girls one last time before your bestie gets hitched.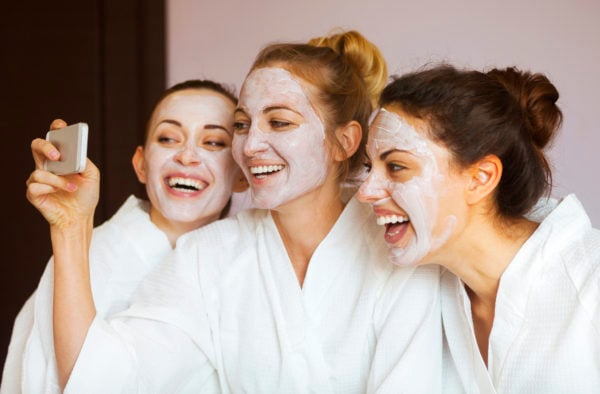 #6: Weekend away
Grab a map, find a city far, far away (well, at least an hour) and pack your bags. A weekend away can be twice as fun as partying in your home town.
There are new bartenders to flirt with, new bars to discover, and the fun of researching a whole new town to eat in.
#7: Wine tour
Close to every major city in Australia is a divine wine region.
Arrange a mini-bus to take you and the girls to a selection of wineries for the day. Check out what wine activities are on offer at different times of the day, and try to get some tastings in before sitting down for a long and leisurely lunch.
And by that we mean, make sure you have a designated driver sorted.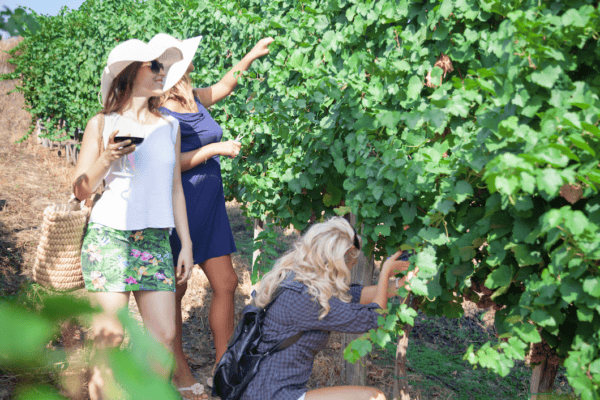 #8: Cooking class
Imagine a group of your closest friends gathered around a table, learning how to cook an amazing meal from an expert, with plenty of wine and delicious snacks constantly on rotation. Sounds like perfection, right?
Not only do you walk away having learnt something, it's a great activity where you can involve older members of your family without it being awkward.
Mamamia Outloud: How much should you put in a wedding wishing well? (Post continues after video)
#10: Flower arranging class.
Kick off the wedding fever with a boutique flower arranging class. You can select similar flowers to the wedding bouquet, or try out something different. Play with colours, types of flowers and find the perfect scent.
The best part? You can take the bunch with you for a sweet-smellin' home afterwards.