As a parent, there is so much pressure from society about what we should and shouldn't do for our children. From what time they should be going to bed, to whether too much screen time is detrimental for their development – these are common questions we ask ourselves each day… but the one that's getting to me at the moment is what other people are telling me I should be feeding my kids.
Many of us worry about whether we're making the right healthy choices for our family, and this may stem from the fact that over 25 percent of the Australian population is classified as obese. This gets many of us thinking that if you don't feed your children the right food when they're young, are you responsible for their poor health and weight gain later on in life?
New research from Capilano Honey's Family Nutrition Report showed that confusing dietary information is to blame for a rise in nutritional anxiety among Aussie parents, with more than one in 10 admitting they are baffled by conflicting recommendations around what they should and shouldn't be feeding their kids.
It probably doesn't help that we see a great deal in the media about 'super mums' making their handmade granola and fresh-from-scratch yoghurt… but the reality is, most of us just don't have the time! My husband and I are both full-time workers so that's not necessarily an option for us.
The research, led by Capilano, also found that more than half of parents (52%) often find themselves contending with a fusspot.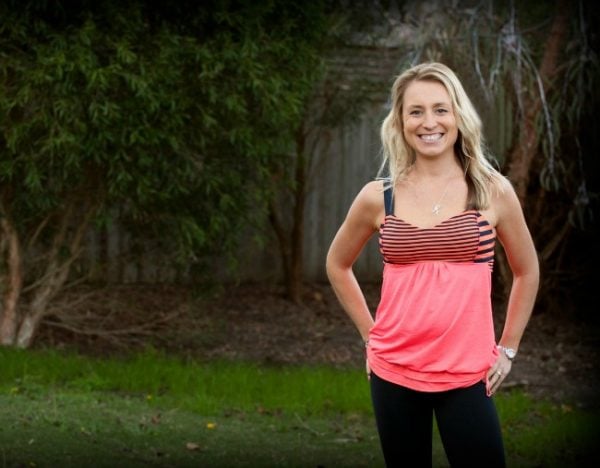 Kate: The pressure on parents to be 'everything' is enormous.
I can relate, as I've been blessed with two very beautiful, VERY fussy girls. Each morning Chloe (5) and Mia (3) wake up at around 6:00am dying from starvation so it's a race against time to get their breakfasts organised. Greek yoghurt (believe it or not, we go through 5L a week) and a sliced banana with either Cheerios, Weetbix or porridge is a typical morning dish in our household. One can't stand the look or taste of porridge and can't even sit at the same table if it is dished up! While I'm not sure if Mia even likes Greek yoghurt, because her older sister doesn't mind it, she happily eats it.