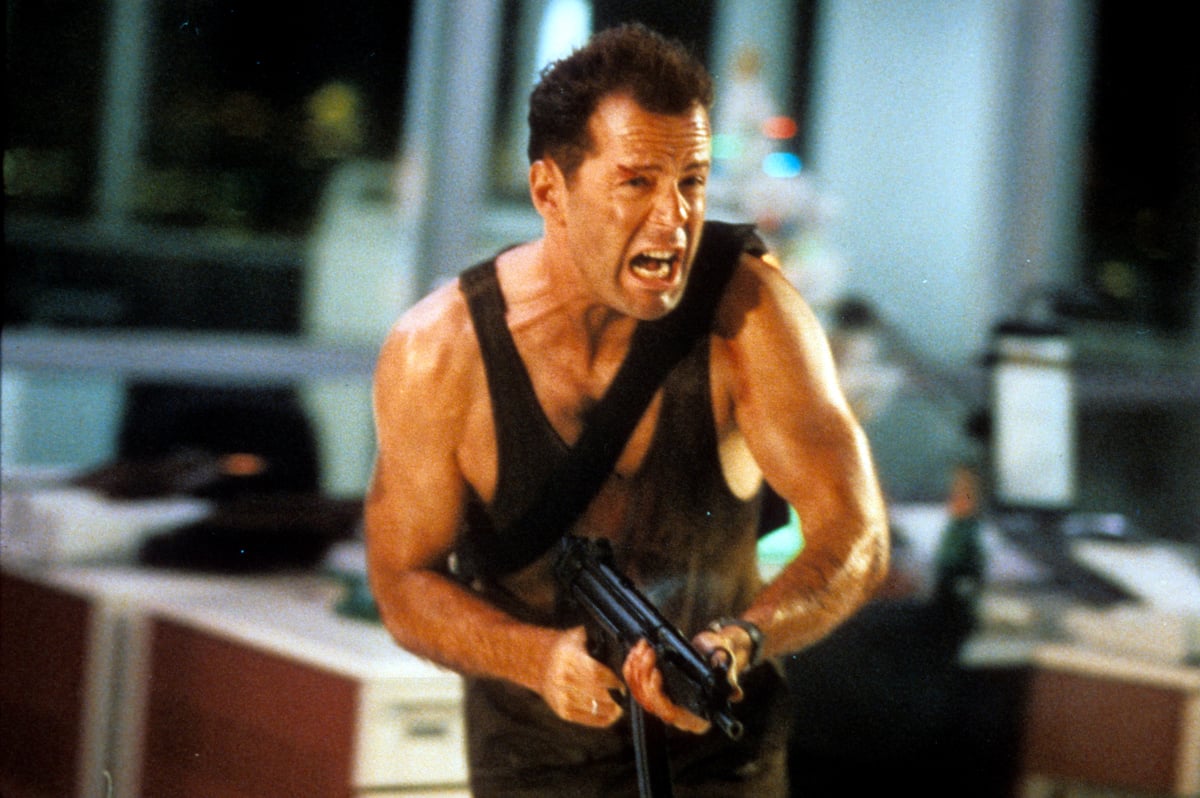 In March 2022, Bruce Willis' family announced the actor would be "stepping away" from his acting career following a recent health diagnosis.
"To Bruce's amazing supporters, as a family we wanted to share that our beloved Bruce has been experiencing some health issues and has recently been diagnosed with aphasia, which is impacting his cognitive abilities," the statement read. 
"As a result of this and with much consideration Bruce is stepping away from the career that has meant so much to him."
Willis' most memorable role was playing New York City detective John McClane in the Die Hard franchise. The first film was a major box-office success and is now considered a cult action and Christmas film. 
Need a refresh? Watch the trailer for Die Hard here. Post continues after video.
Whether you've watched it once or every December, there's a good chance you don't know many of the behind-the-scenes facts about the 1988 film.
Here are 10 things you probably didn't know about Die Hard.
1. Bruce Willis went partially deaf during filming.
In an interview with Oprah in 1988, Willis told the talk show host that he did a lot of his own stunts in the action film.
"This part was a lot harder than just about anything I've done for a lot of reasons," Willis said. 
"If you saw the film, they really kind of beat me up in this thing. It's a very physical part. I did a lot of my own stunts in it."
One of the stunts caused him permanent hearing loss.
"Due to an accident on the first Die Hard, I suffer two-thirds partial hearing loss in my left ear and have a tendency to say, 'Whaaa?'" he told The Guardian in 2007.