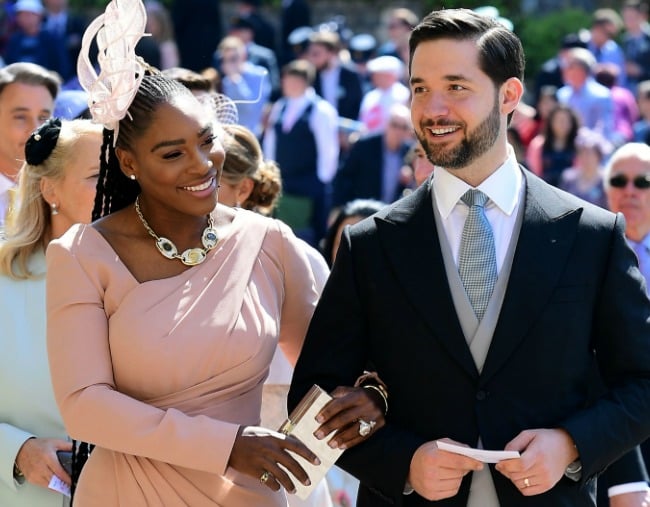 On Saturday, 10 months after the birth of her daughter, Serena Williams played in the Wimbledon grand final.
The mum-of-one ended up losing the match to Germany's Angelique Kerber 6-3, 6-3. 
After the game, Williams told reporters she was "really happy to get this far", she then dedicated the match to other mums. 
"To all the mums out there, I was playing for you today, and I tried," she said.
"It's obviously disappointing, but I can't be disappointed. I have so much to look forward to. I'm literally just getting started."
Her husband, Alexis Ohanian, then posted a sweet tribute to his wife on Instagram.
The Reddit co-founded uploaded a photo of Williams with the words, "Just getting started".
"Days after our baby girl was born, I kissed my wife goodbye before surgery and neither of us knew if she would be coming back," he wrote.
"We just wanted her to survive — 10 months later, she's in the Wimbledon final."
The dad to little Olympia said his wife will be holding another trophy again soon.
"…she's got the greatest one waiting at home for her. Our family knows she'll win many more trophies, too," he said.
"She's just getting started. And I couldn't be more proud."
Ohanian wasn't the only one who thought Williams' performance was nothing short of amazing. After the match, many fans posted tributes to the tennis star on social media:
Seriously, Serena Williams is the greatest athlete in the world. An entirely appropriate conclusion after almost dying in childbirth, having to recover while being a new parent, and STILL making it to the Wimbledon Final at 36.

That's astonishing.

— Charlotte Clymer????️‍???? (@cmclymer) July 14, 2018