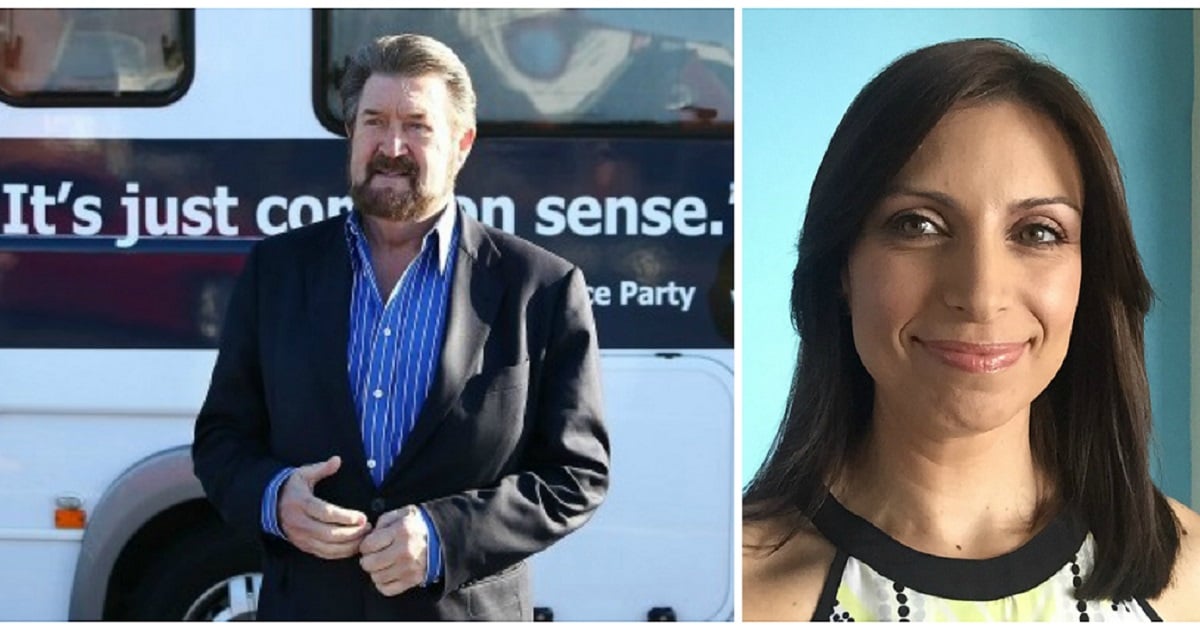 I was absolutely thrilled when it was confirmed that controversial media personality Derryn Hinch had won a seat in the Federal Senate. He's never been given the proper credit he deserves for fighting for the rights of child sexual abuse victims, for the right to be safe, for the right to know their abuser will be put away for a long, long time.
I've never understood why Hinch has always been mocked for his tough talk and strong opinions. His straight-talking puts a lot of people on the wrong side, leading them to grasp at straws in a pathetic attempt to discredit him.
Such as the serious accusation that he had sex with an underage 15-year-old girl when he attended one of music legend Molly Meldrum's blow-out parties.
He told the story in his 2004 memoir The Rise and Fall of Derryn Hinch, explaining that he met the girl who was a beautiful model and assumed she was aged 25, however later found out she was 15. However in a 2013 clarification, Hinch explained that due to those self-destructive and alcohol-fueled years, he'd misremembered and was contacted by the girl in question who explained that she was closer to 18.
The story was twisted and turned and used against Hinch with some calling him a paedophile.  Hinch admits he's made mistakes, but that shouldn't take away from the amazing work he does on behalf of our most vulnerable.
If half of Australian politicians had half of Hinch's backbone and tenacity we wouldn't be in the pathetically weak political position we are in now.
Politicians speak in "political tongue" using stupid phrases such as "let me be clear" when they are anything but clear and almost-barely-PM Malcolm Turnbull's most recent "jobs and growth" ridiculousness.
Then you have Hinch.
'If a man punches his wife in the face, he should be put away for the same amount of time as a stranger who king-hits someone in the street'.
Then there's the fact he's been in prison for naming and shaming a convicted child sexual abuser.
If you ask me we need many more like Hinch and the Federal Senate is a better place with him in it.
Hinch's tireless work on behalf of victims of child sexual abuse isn't about an agenda, nor is it about standing on an inflammatory platform.
Child sex abuse victim, actress Sarah Monahan from Hey! Dad, spoke with Mia Freedman on No Filter after the conviction of her abuser, Robert Hughes. Post continues after this video...
It's a calling.
He's never given up on his quest to put an end to child sexual abuse by naming and shaming offenders.
If these were already in place, children such as Daniel Morcombe would still be with us today. His convicted murderer, Brett Peter Cowan, had already been convicted of child sexual abuse when he abducted and kill Daniel in 2003.
Hinch will be working with the Morcombe family to establish Daniel's Law which is a state-based public sex offender registry.
If we can't keep these animals in prison, at least we'll be able to look them up and know where they live.
Daniel's parents, Denise and Bruce Morcombe, say they have discussed Daniel's Law with Hinch on several occasions and say, "The conversations are always encouraging and we're definitely on the same page to make sure that our kids are safe," Bruce Morcombe told ABC News.
"Derryn Hinch is soon to be senator, definitely one of his big ticket items for election was to protect kids, justice for victims of crime and of course a public sex offenders register."
As a mother-of-three, aunty-of-six and step-grandmother-of-two, I feel Australian children will be much safer with Hinch in the Federal Senate. He's strong, brave, passionate and he never backs down when he knows he stands on the side of justice.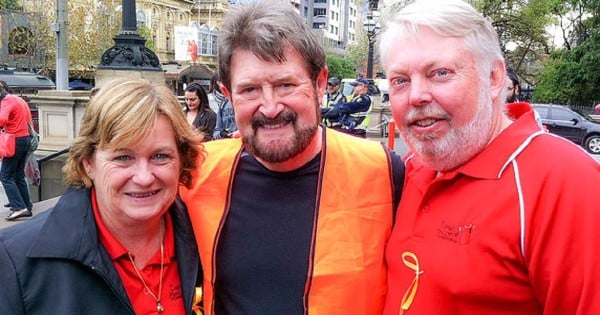 He's been to prison for it.
He's been ostracised for it.
He's lost jobs over it.
And still Hinch remains steadfast. Child sexual abuse in all of its forms is abhorrent. Offenders need longer sentences. Their names need to be added to a child sex offenders registry if they are ever released.
We need him to fight for the rights of our children, on behalf of all of the parents just like me who are constantly terrified that something horrible will happen to one of our children.
Where is William Tyrrell?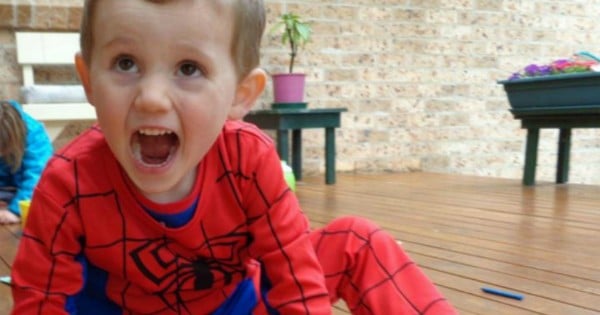 Where is Madeleine McCann?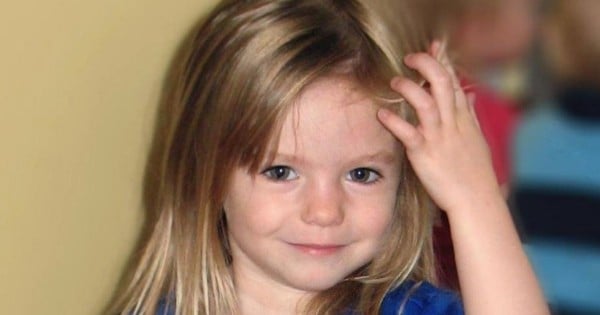 And what about the hundreds of thousands of children who have been abused by monsters who look and act just like normal, everyday people?
My family and friends have shared several incidents of child sexual abuse with me. I too knew of two paedophiles living on my street growing up.
There was the guy who inappropriately touched my friend when we tried to visit his daughter.
And the grub at the end of the street who would give a piece of chewing gum to any child who showed him their naked bum.
Senator-elect Derryn Hinch is a real-life superhero fighting for the rights and the safety of our precious, precious children. However, he's not just fighting against child sexual abuse. There's a whole lot more to Derryn Hinch, many important issues he stands behind, only one of which I disagree with.
He himself says he plans to be more than the anti-paedophile senator.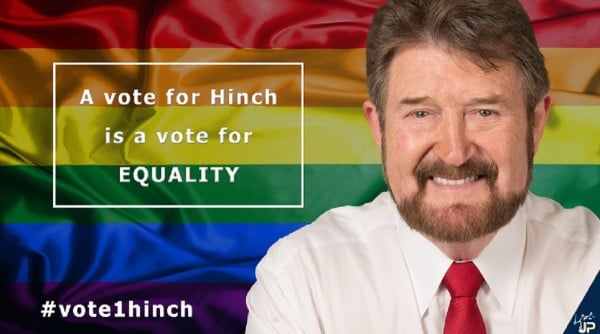 His Justice Party are also fighting for marriage equality, tougher punishments for domestic abusers, the end of live animal exploitation, tougher sentences, bail reforms and parole reforms.
Hinch thinks people should have the right to die with dignity, something media personality Andrew Denton has been advocating for since witnessing the painful death of his father.
And finally, Hinch and the Justice Party support the reintroduction of the death penalty.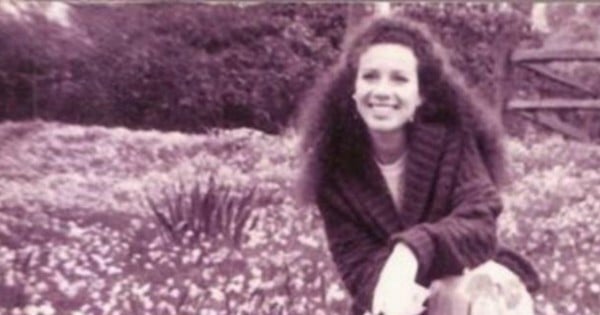 That's the issue on which Hinch and I don't see eye-to-eye. In his defence he has been advocating for it's return ever since he read the autopsy of murdered Sydney nurse Anita Cobby.
Senator-elect Derryn Hinch is a man with a mission, someone of character and conviction, of drive and purpose. I sleep better at night knowing he is front and centre, knocking on doors and stirring things up, all in a effort to help protect our most vulnerable.
Not for fame.
Not for fortune.
For us.