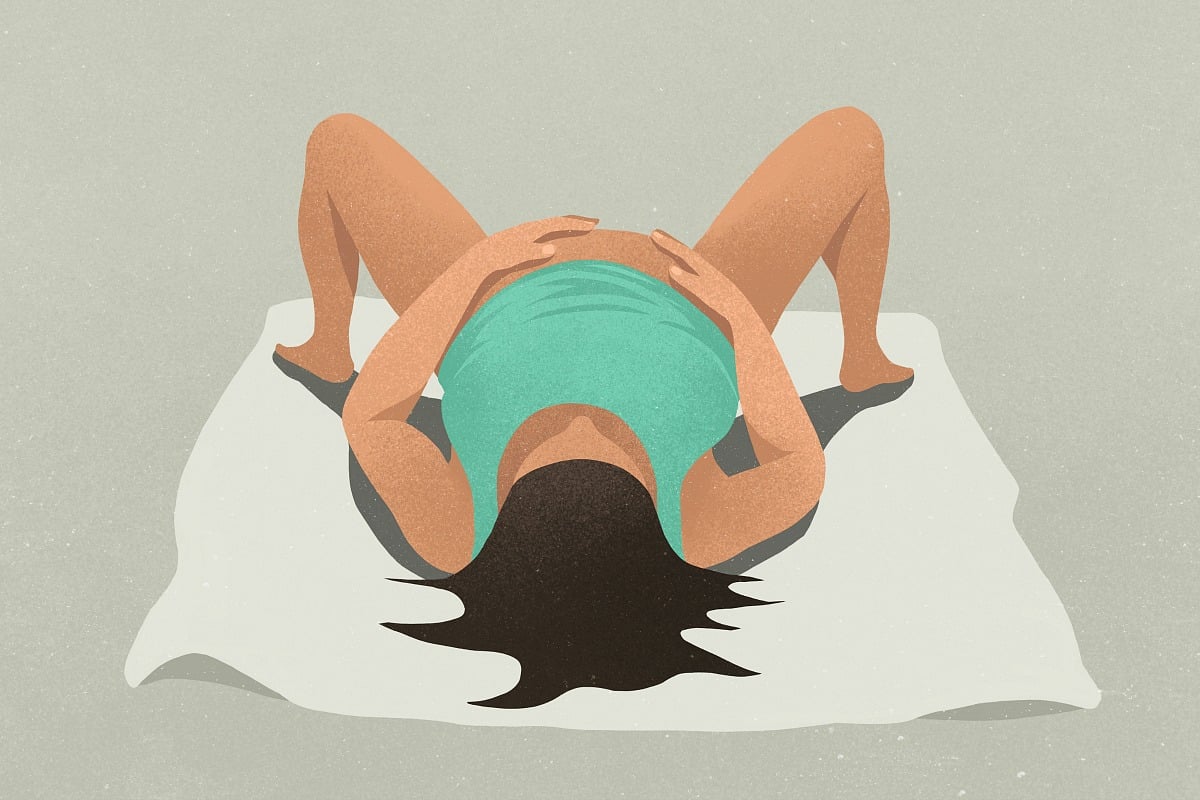 When it comes to organisation, my partner Paul and I are like chalk and cheese. For a weekend away, he'll print a comprehensive packing list and cross off every item as it's packed. My approach is more casual – I throw bits into a bag, hope for the best, then wonder why I haven't got a toothbrush or, indeed, any clothes.
The more significant the event, the more polarised our approaches become. Take the coming of our second child.
On our parenting podcast, This Glorious Mess Little Kids, hosts Leigh and Tegan chat with trainer Tiffiny Hall to hear her take on the 'bounce back epidemic" for new mums. Post continues below.

My obstetrician, Dr Pip, had advised us that a second labour could be fast, and my partner – knowing that I tend to leave for a 10am appointment at 10.03am – was keen to avoid delivering the baby on the kitchen floor while trying to fend off a toddler. Quaintly, he wanted me to give birth in an actual hospital, surrounded by qualified health professionals and sterile machinery. To ensure that this happened, he'd drawn up an intricate action plan that we studied and refined from week 25.
At 9.5 months, in the early hours of one morning, I felt an inner niggle. After Googling labour symptoms for the millionth time, I decided it couldn't possibly be labour pains. I mean, how could it be, so close to my due date, especially when the niggle felt exactly like the labour pains I felt with my first child?
Come sunrise, my little niggle had become larger, and I had to concede that it probably wasn't last night's lamb madras working its way through my duodenum. I mentioned the niggle to Paul and off went his adrenal glands – he was at the door with toddler under one arm, hospital bag under the other and action plan, ready to start actioning.
I, by contrast, couldn't see what he was fussing about. Rather than waste time going to the maternity ward, I determined to knock off a few chores. So, I went out and, between contractions, filled up the petrol tank, got bread, hand soap and some ham. When I staggered breezily through the front door, Paul took one look at me and said, 'Call your parents.'
The plan was for my parents to take care of our toddler while I gave birth, and as I spoke to Mum, I could feel Mr Action Plan's eyes rolling skyward as I said things like 'no rush', 'probably a false alarm' and 'Have you watched The Crown yet?'.
I'd barely put the phone down before my partner swept me into a waiting taxi. As we hovered in the hospital lobby, he asked for my parents' ETA.
'Don't worry, they're coming.'