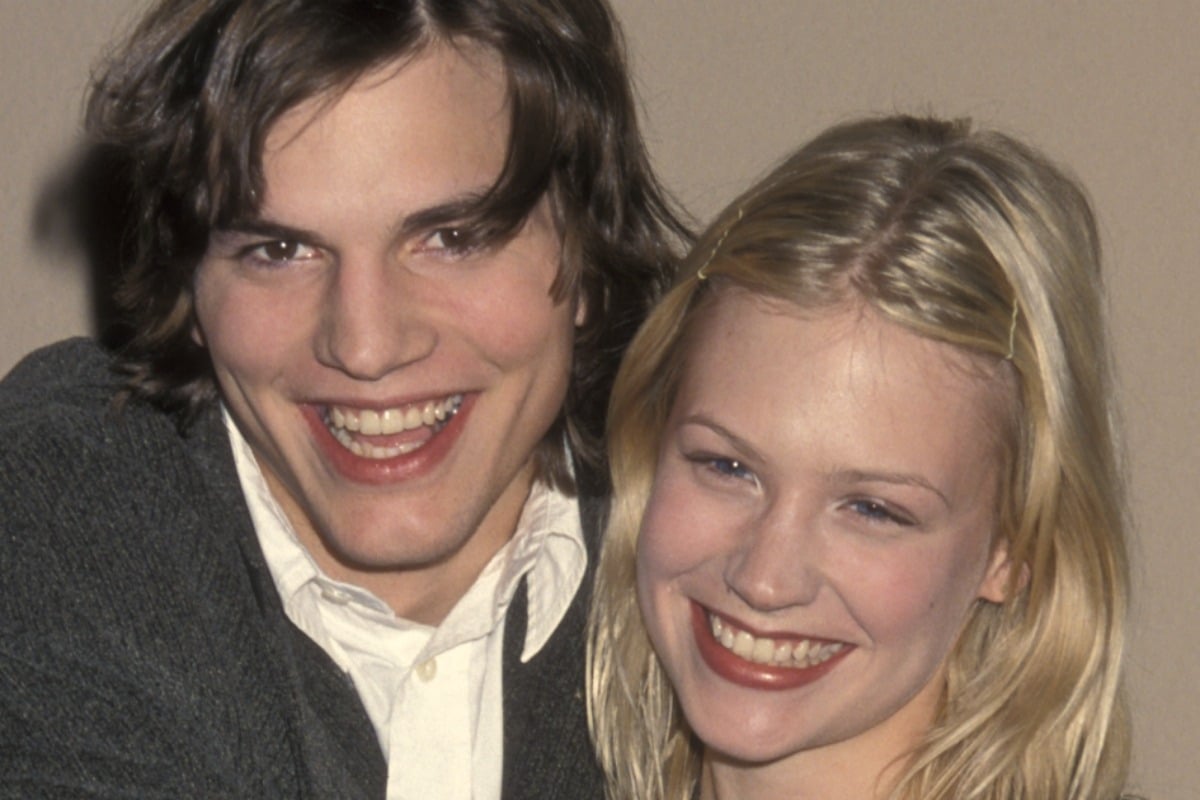 Ashton Kutcher's relationship history is back in the news, with his ex-wife Demi Moore publishing her eye-opening memoir Inside Out. But Kutcher's relationships have never really been out of the news. Mamamia takes a look back at some of the actor's most memorable girlfriends and wives.
Abbey McDonald
At high school in the small town of Homestead, Iowa, Kutcher began dating McDonald, the stepdaughter of the school principal.
"She was definitely my first love," Kutcher is quoted as saying in the book Ashton Kutcher: The Lives And Loves Of The King Of Punk'd. "I worked really hard to go out with her. I sent her flowers and everything."
But one night during his senior year, Kutcher broke into the school. He was found guilty of third-degree burglary and sentenced to three years' probation. McDonald broke up with him and went with another boy to the senior prom.
January Jones
When Jones and Kutcher began dating in 1998, Jones was a model and aspiring actress, still a decade away from her Mad Men breakthrough. Jones has claimed Kutcher was not supportive of her acting.
"He was like, 'I don't think you're going to be good at this,'" Jones told GQ in 2009.