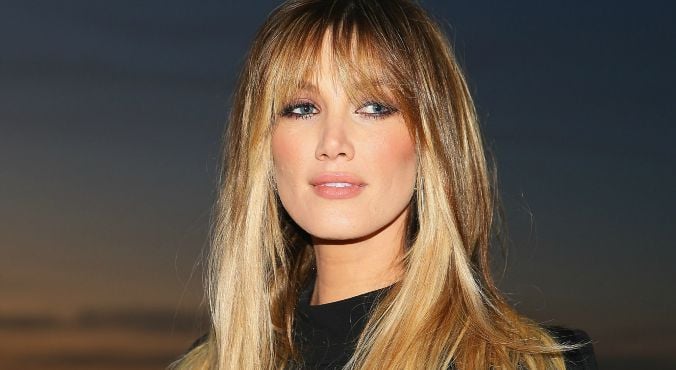 Image via Getty.
It's no secret that Delta Goodrem has had her fair share of online haters in recent years. Speaking with Sunday Style recently, the singer revealed that it used to take a big toll on her.
"You have to break — you have to drink too much and sit there and go, 'What's wrong with me?' I had to reassess everything [and ask], 'What do I need to do within myself to change everything?'" she told Sunday Style magazine.
"The suppressed sides of people come out when they drink, right? I'm a little lover; kissing everyone, snuggling everyone. My space invader and one-with-nature comes out. My friends know the drill: time to get her out." (Post continues after gallery.)
Michael Baigent is a psychiatrist and addiction medicine specialist, and a board director at Beyond Blue, and he believes that using alcohol to deal with an issue is never the best approach.
"The difficulty is that alcohol has a rewarding effect, it makes you feel good and takes your mind off things and briefly improves your mood," he explains.
"But the other side effect is that, on balance, over time, it will cause your mood to deteriorate and it can actually result in heightened anxiety and depression."
We're certain that Delta didn't intend for her comments to be interpreted as "alcohol is the answer to your problems", or that her method could work for anyone else but her, but they could be misinterpreted in that way.
According to Baigent, those who have reached "breaking point" will find that alcohol only makes matters worse.
"Alcohol can make other treatments less effective. If you have extreme symptoms, medication can be less effective and anxiety can become much worse. If you'e drinking alcohol regularly, it can become rewarding and then can become habitual, making anxiety that much worse," Baigent explains.
If you're facing a hard situation and aren't sure how to tackle it, know that self-medicating is not the answer.
"There are solutions and ways to manage anxiety and depression and alcohol is not one of them. It's a common thing and there's nothing wrong with drinking a small amount for pleasure, however when you are drinking it as a way to treat your feelings, you're putting yourself at risk," Baigent says.
You can visit the BeyondBlue website for helpful ways to treat anxiety and depression, and visit your GP to see what kind of treatment will be most helpful for you.