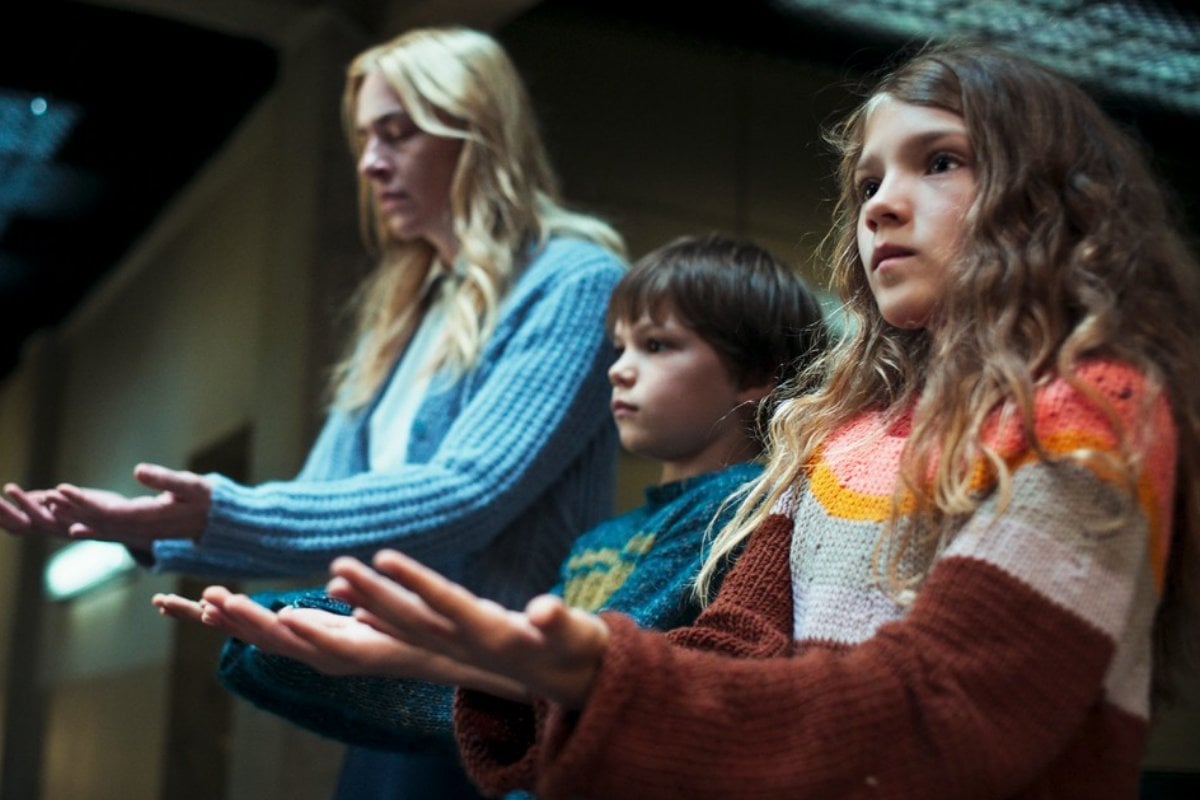 Drawing parallels with other kidnapping stories like Room and Cleveland Abduction, Netflix's German-language thriller series Dear Child is the latest series to send a shiver down the spines of viewers.
The six-part series revolves around a woman named Lena (played by Kim Riedle), who has spent a long time being held captive with two children, Hannah and Jonathan.
Dear Child begins as Lena escapes, but the story is much more complex than it seems at first glance. And clearly, the series has hooked viewers as it's shot up to one of the top 10 shows in Australia and around the world.
Is Dear Child based on a true story?
Luckily, no. Dear Child is a work of fiction.
The series is based on the international bestselling novel of the same name (original title Liebes Kind) by German author Romy Hausmann. The novel has been compared to Gillian Flynn's thriller Gone Girl and Emma Donoghue's terrifying tale, Room.
In the book, the story is told through three narratives by 'Lena', a woman forced into becoming a surrogate wife/mother while being held captive in a windowless shack in the woods. Lena and the two children must follow a strict set of rules enforced by their captor, known only as 'Father', such as eating and going to the bathroom at set times, and presenting their hands for inspection each time Father enters.
But one day Lena manages to escape, setting in motion a shocking series of events that will involve local police digging up a missing person's case from 14 years ago, and two young children caught in the crossfire.
Watch the trailer for Dear Child here. Post continues after video.