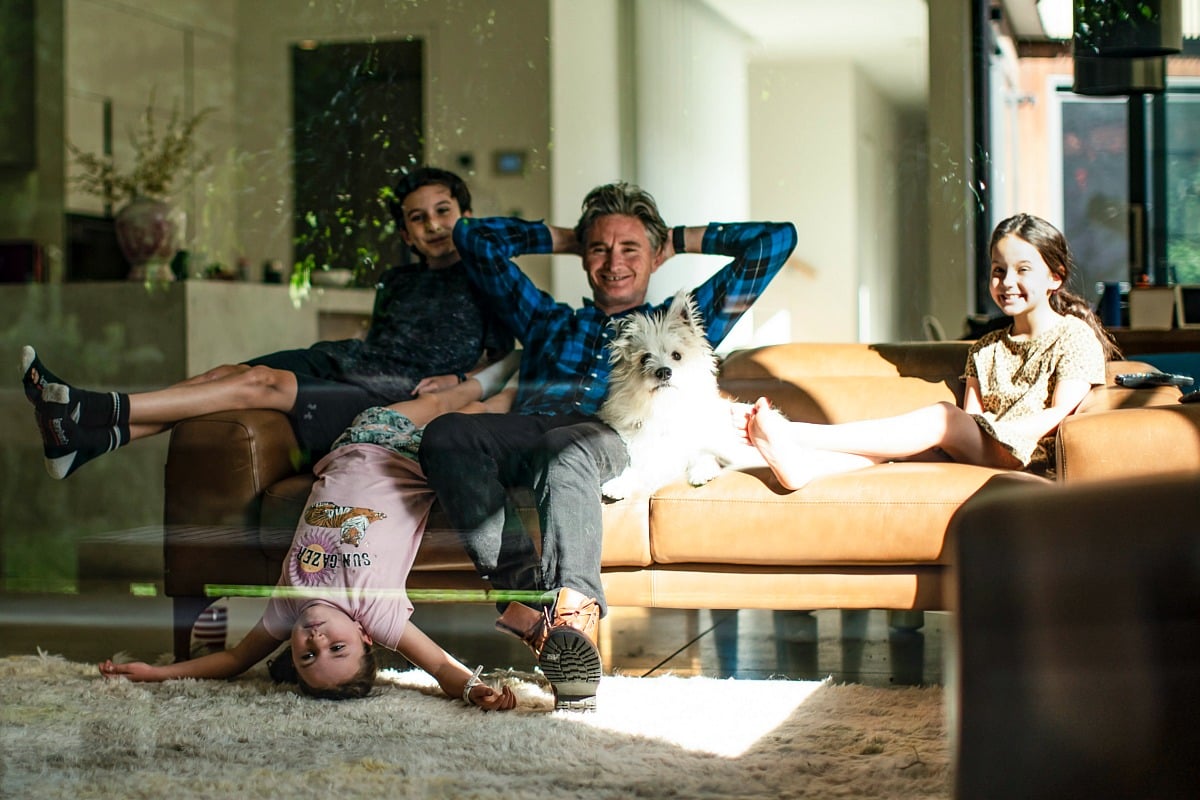 In life before COVID-19, Dave Hughes would consistently do three or four comedy gigs a week.
Like, in real life. In venues that weren't his living room, and with real audiences who, get this; would sit close together. Maybe, there would even be some hand shaking.
Occasionally, there would be a heckler. But Hughesy didn't know just how bad heckling could be until he performed a comedy set with only his children as his audience.
In the Lift: Dave Hughes. Post continues below video.
The at-home gig was for Stan's Australian Lockdown Comedy Festival, which will feature more than 20 of Australia's biggest and most recognisable comedians across four weekly episodes.
Episode one, which will premiere on Saturday, May 9, at 7pm AEST, will be MC'd by Hughes with guests Tom Ballard, Becky Lucas, Randy Feltface, Nikki Britton and Oliver Twist.
Others to be featured in later episodes are Wil Anderson, Cal Wilson, Nazeem Hussain, Zoë Coombs Marr, Tommy Little, Geraldine Hickey, Dilruk Jayasinha, Steph Tisdell, Aaron Chen, Sam Campbell, Michelle Brasier, Nath Valvo, Claire Hooper, Sam Taunton, Nikki Britton, and Tom Walker, plus newcomers Lauren Bonner, Blake Freeman and Bec Charlwood.
 

View this post on Instagram