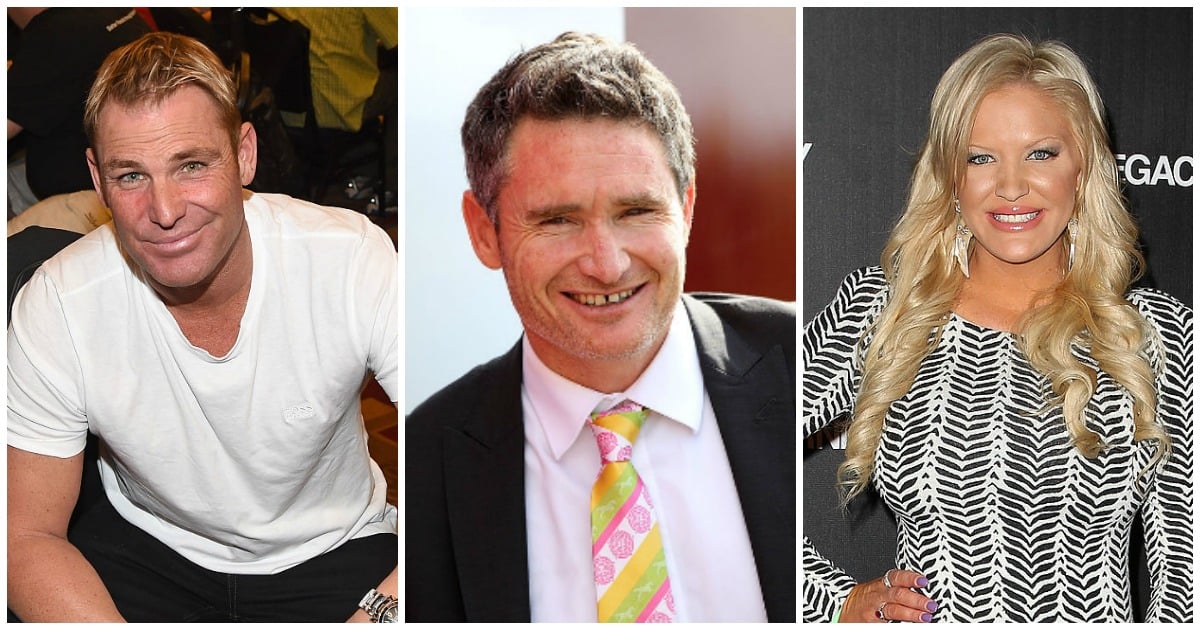 Nice to see you again, everyone.
I predicted yesterday that we'd all be back for the 42592nd chapter of the Shane Warne and Brynne Edelsten saga, and I WAS RIGHT.
If you're utterly confused about what on God's green earth is going on right now, I'm gonna give you a brief synopsis. Because I'm helpful and I like you.
Warnie and Brynne were among a host of high-profile personalities attending the All in For Charity poker tournament in Geelong last Thursday. The two very blonde, very tan singletons got chatting. Liked each other a lil' bit. Arranged to leave in separate cabs, and meet at Brynne's for what Shane now refers to as a "night cap", but what Brynne calls "staying the night". Then, this happened…
THEN *inhales deeply* in response to Warnie's allegations, Brynne decided to send the pair's text message history to Woman's Day.
In the texts the mag received, Warnie turned up the raunch factor and said cringey things like "Excited for me to devour u?" and acknowledged the fact that a paparazzo was nearby. WHEN HE HAD IMPLIED HE KNEW NOTHING ABOUT THE PAPS #theplotthickens.
Anyway, let's get onto the latest development in my favourite public feud, which I have now formally named 'Was It A Night Cap Or Was It Just Casual Sex' (WIANCOWIJCS for short).
This saga has just taken an unexpected turn, with another Aussie celeb bringing themselves into it. Yep, just when you thought this couldn't get anymore ridiculous, it exceeds your expectations.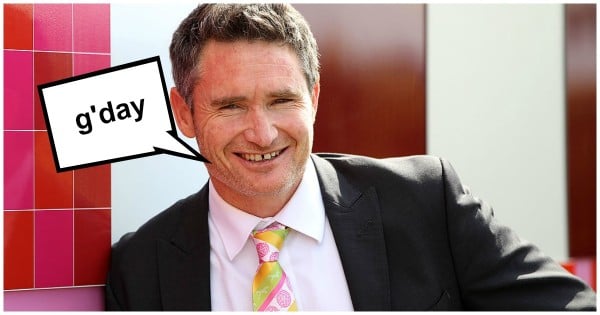 Enter: Dave 'Hughesy' Hughes.
Broaching the topic on his KIIS 101.1 radio show last night, Hughesy leapt to his mate Warnie's defence, explaining that ye olde King Of Spin was "set up" by ze text-leakin' socialite.
"He feels like he's been set up by her," Hughesy told co-host Kate Langbroek, explaining, "She organised a pap, invited him back to her place, and left him out on the street… so the pap can have time.
"So Warnie's on the street thinking why isn't she letting me in, and then all of a sudden the guy is going click click click, and he's thought 'what's going on here, let me up, you invited me over, let me up'."
As for the very saucy very sexy text messages that Brynne released yesterday, Warnie told Hughesy they were an "edited version" and all part of Brynne's "lies".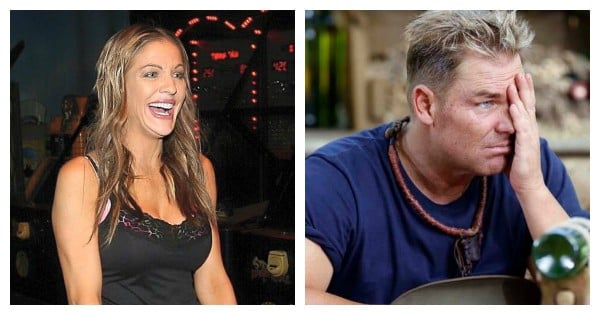 "It starts with an 'L' and ends with an 'S' and has an 'I' and an 'E' in the middle," said Hughesy ever so cryptically.
"So ask (Shane) for the other messages!" prodded Kate. Unfortunately, Hughesy refused to request such a thing from his mate. "I can tell you that he's very happy that he didn't get up to her room, I can tell you that much. The term 'dodged a bullet' has been used," he concluded.
Ouch. Anyway I'm guessing we'll all be back tomorrow. Same place, same time, folks.
On the topic of text messages...