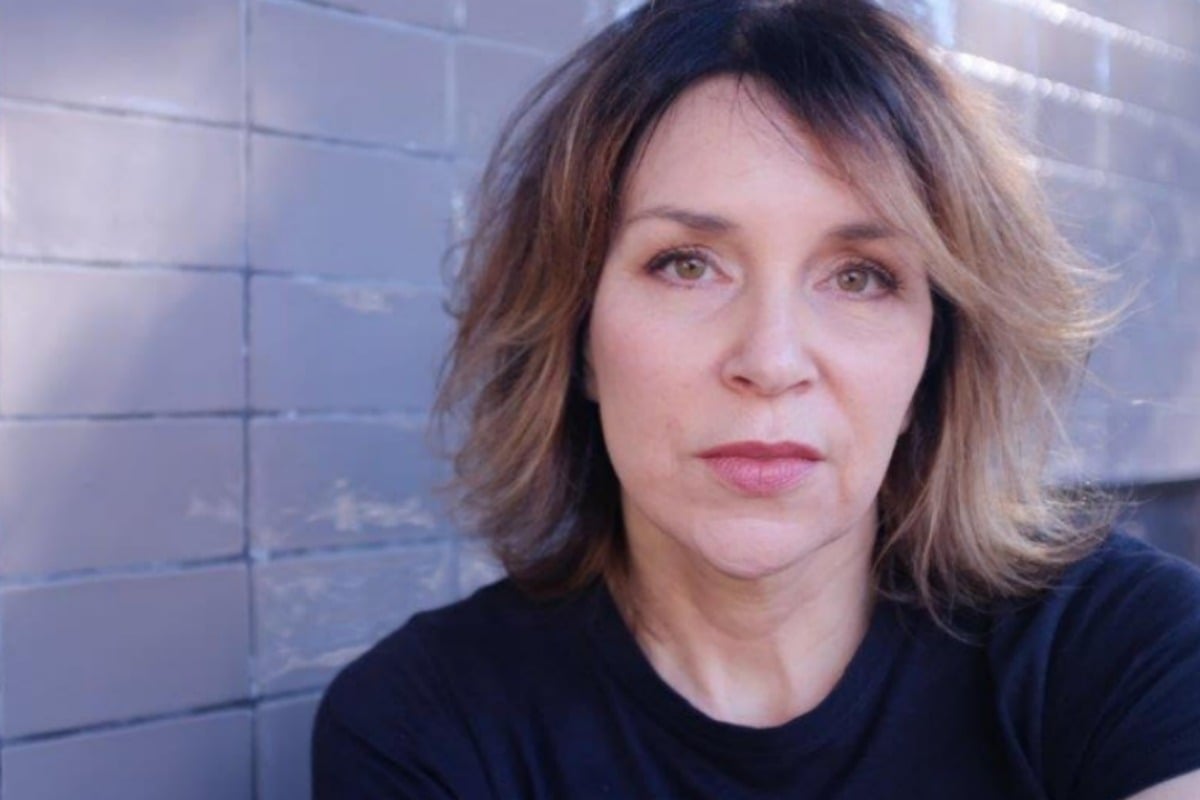 This is an edited extract from Virginia Peters's essay "My Daughter's Lover" from Split – True Stories of Leaving, Loss and New Beginnings (Ventura Press), edited by Lee Kofman, out now.
This is my daughter's story, about her first love gone very wrong. She asked me to write it. People say that's peculiar. Why would a daughter ask her mother to do that?
The waiter must have watched us as we made our way to the quietest corner of the café. Next thing, I saw him cutting a diagonal, his deft hips dodging tables and chairs – trying to get to us before another waiter could, I'm sure.
He was towering at over six feet so I had to crane my neck. We only want coffee, I interrupted gently when he began to recite the specials. He took a pen from his pocket and held its tip, so firmly, as if he was trying to stop himself from stabbing his tiny pad. What sort of coffee?, he inquired, as though this was a serious matter. I noticed his side part, driven with surgical precision through his dark pomaded hair, and the unusually sharp cheekbones and eyes. I didn't see his handsomeness, but obviously my daughter did. I was sensing something else about him – an unusual degree of intensity in what should have been a completely unremarkable moment.
At that time, we were a family that had lost its context. Our landscape had changed too rapidly in the last ten years, and we were, yet again, needing to settle having just arrived back from Oxford, in the UK. It didn't help that we are a little antisocial, mostly due to a strand of familial shyness (or perhaps it's anxiety) that renders us lazy. We do not tend to pick our friends, they pick us. I've also noticed we have at times been too vulnerable to flattery and the glamorous attention of others. Maybe these tendencies have some significance in this story.
It was the end of February, and everyone in Sydney Hana's age seemed half naked and basted in tandoori fake tan, but my daughter, after three years in England, had that wintery, sheltered look about her—chestnut hair, cool blue eyes, and skin so pale it must have almost looked untouched. She was eighteen years old.
You know who you look like? he said to her, when he returned with our coffee. He mentioned an actress on an American soap. Gilmore Girls. You're the spitting image. You've been told that before, haven't you?
Hana tried to conceal her smile.
He looked at me. Do you know the show?
I shook my head, so he suggested my daughter look up the actress on her phone. For your mother, he added, and she performed obediently.
He returned a bit later to check I'd viewed an image. I couldn't see without my glasses, but I said yes, spitting image – to appease him, and thus hopefully end the conversation. I now see I should have shut him down with an apt comment. Instead, I signalled that we were a kindly pair, and in his gimlet eyes, this probably meant submissive.