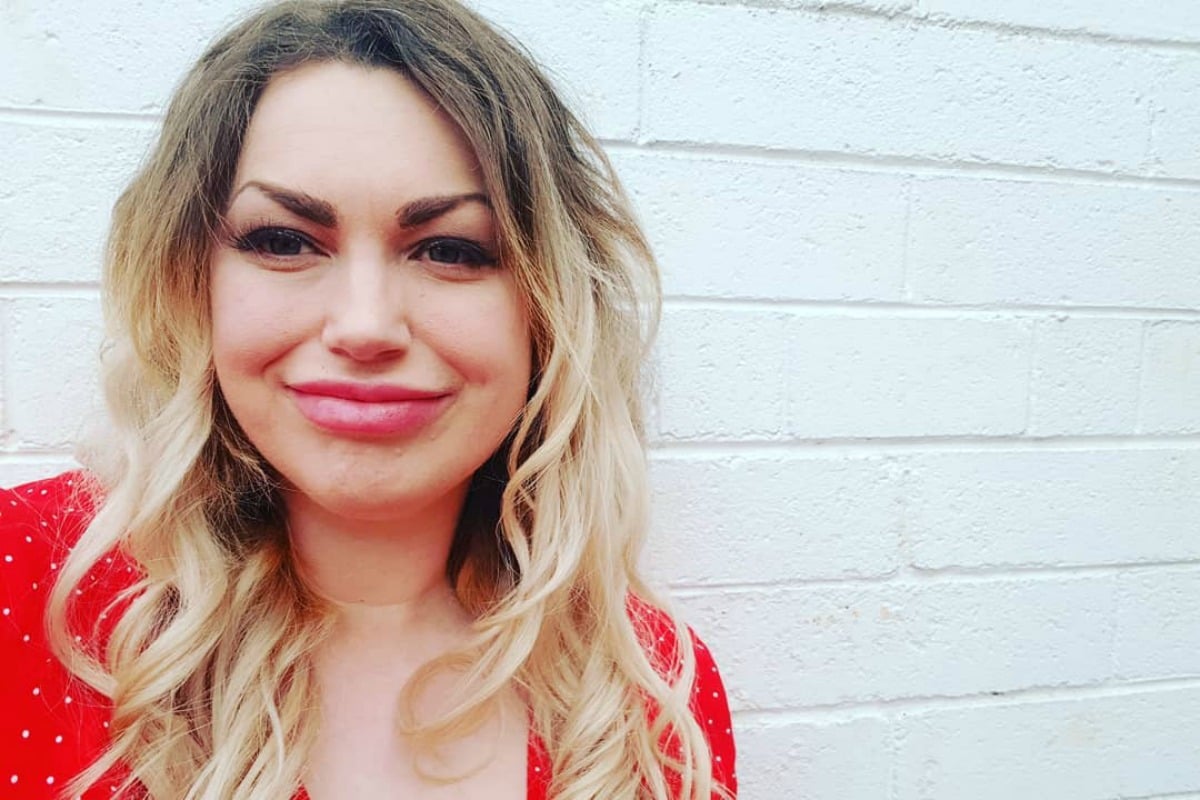 It started four years ago, in a dilapidated unit in grungy inner city Melbourne. I'd been isolated for ten days after being diagnosed with whooping cough. It's hard to describe the impact pertussis has on you. The struggle for air is constant. Your body heaves with regularity and the exhaustion is never ending. I'd been vaccinated against the terrible infection, but somehow it knocked me down – and doctor's orders were to strictly stay at home for a full 14 days. So there I was. Isolated and lonely. Heaving from heavy lungs, I decided to do what any single woman does to pass the time alone – swipe away the blues on Tinder.
I'd only flicked through a few faces when I saw him. He was tall and slim, with an armful of delicate geometric tattoos. They looked like they'd fallen out of an architect's notebook. He was a designer in fact, and he spoke like someone who was inspired by big ideas, big dreams and big futures. I wondered if we had a big future – and as I sat on my cheap Ikea couch, isolated from the world and battling for breath, I started to get caught up in the intimacy of our conversations.
It's funny how deep we can fall into Tinder. It's more than just another app. It creates connections that go beyond the skin. He spoke of the death of his mother – the resounding impact it had on his life, trying to balance his love of the creative with the humdrum of work and most of all, how he felt about me. Hopeful at the thought of meeting. I felt it too.
I sat on my couch everyday reading his texts while my lungs broke with infection. "How much longer until we can meet?" he asked every few hours, knowing full well the answer. Our daily back and forth became more personal as the days went by. My Tinder romance was sustaining me through my illness. The excitement was growing.
Watch: Tinder Tales – Dating Swiping. Post continues below…
It's quite a shock to the system to spend two weeks on your own. The day finally came for us to meet – and what were normal first date nerves were amplified. I sat in the corner of the cocktail bar, nervously eyeballing every man that walked through the door. I instantly recognised him. The tattoos, the hair pushed behind his ears, the torn jeans. But when he looked at me… I was met with glazed eyes and what appeared to be a look of disdain.
The warmth we'd had on text simply wasn't there. The silence became unbearable. I coaxed him into conversation. We spoke about the most trivial matters. Travel, work, television. I was upset – how could someone who had been so personal turn so cold?