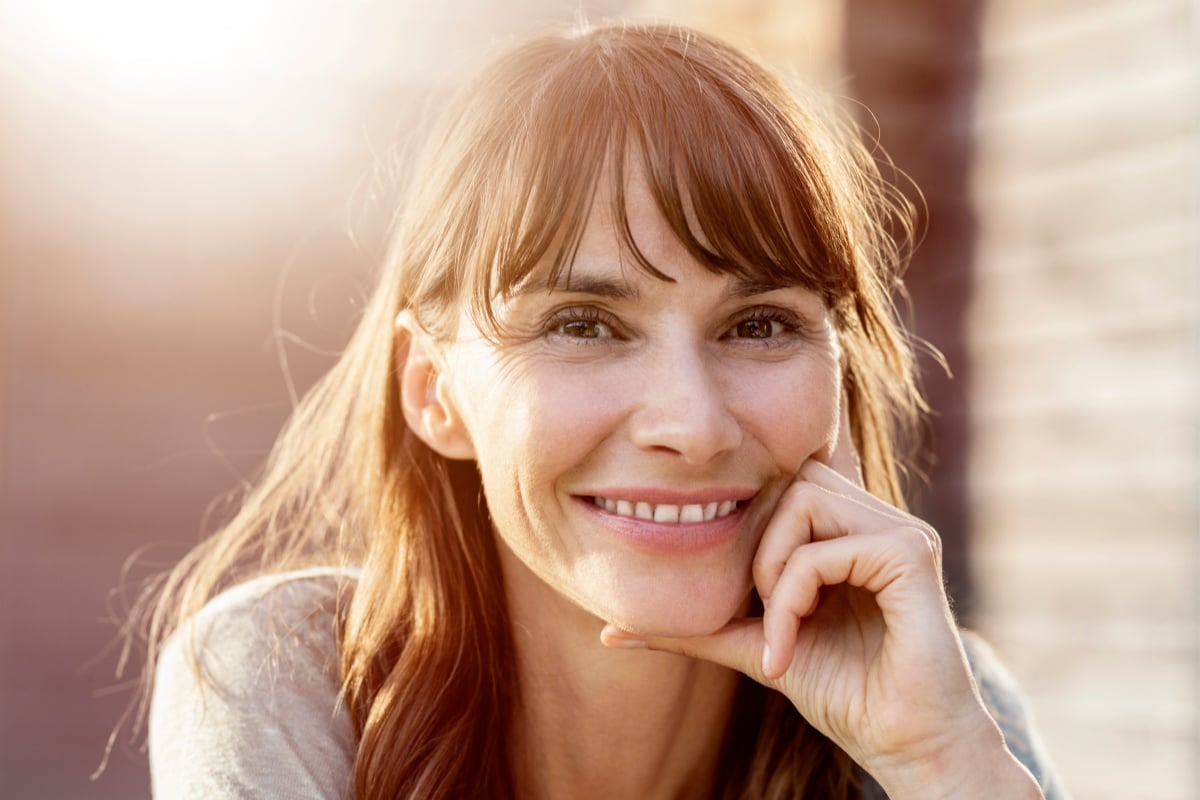 We were sitting at a table near the bar, listening to a local band, when two beautiful women approached us. They clearly knew Ben and both gave him a hug.
"Who's this?" they asked, eyeing me up in their tiny, figure-hugging dresses and expertly applied makeup. At 39, in jeans and a "going out" top, I suddenly felt over-age and under-dressed. "Is she your girlfriend?"
"No, we're just friends," Ben said.
In that moment, I felt something shift. I'd never thought of Ben as anything more than a friend – he was almost 12 years younger. Why was I now wishing the answer was "yes, she is."
Side note… the Mamamia team confess their relationship deal-breakers. Post continues after video. 
Making assumptions
I'd known Ben and his family for a few years. He'd mentioned having a bit of a crush on me, but I didn't think much of it.
Like many women, I had assumptions about younger men. One was they wouldn't be interested in a 39-year-old divorcee. Why would they? There are so many gorgeous younger women to choose from!
Ben was just a friend, and after my 15-year marriage ended I needed friends around. So I invited him to hear a local band play. Both single, we joked about being each other's wingman at the concert. Ben hadn't had a serious relationship for a few years. I wanted to see him with a girl who was a potential keeper this time: someone kind, smart, confident, stable, and fun.
At the concert, I scanned the room and picked out girls I thought might be suitable. I talked with a few, but none of them seemed like a good match for my friend.
At the end of the night, Ben called me over to the back of the bar where he'd spotted an old piano. He patted the stool for me to sit next to him. Our arms pressed against each other, he played quietly – just for me.
"Here's a man I could fall in love with," I thought. Surprising myself.
As he walked me home, Ben shook with nerves. I felt heat rise into my face. "Won't it be like kissing my brother?" I wondered.
It wasn't.
Holding me in his arms, I could feel he was still shaking slightly. "I didn't think a girl like you would be interested in me," he said.
Clearly, both our assumptions were wrong.
Breaking stereotypes
After my marriage ended, I was invited on dates by a couple of men in their 20s. It was a shock to me that men 10-15 years younger would be interested. After having a couple of lovely dates, I asked a friend for his thoughts.