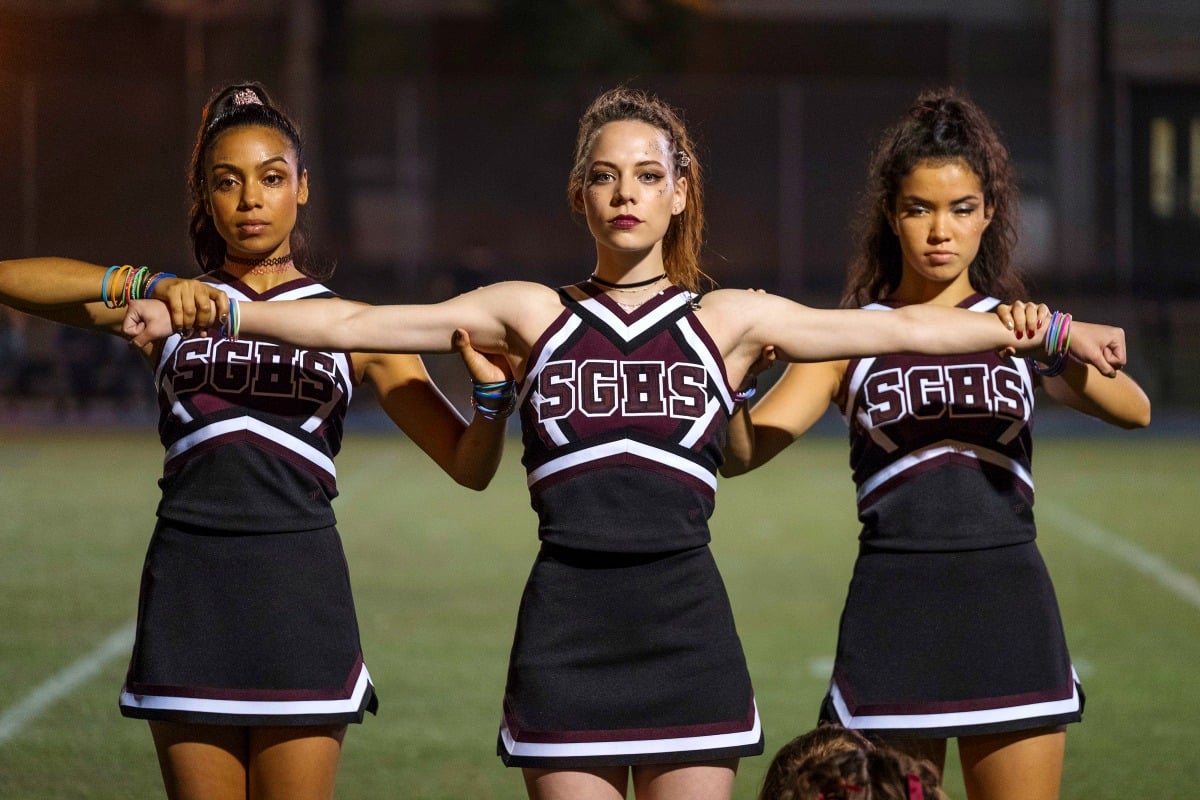 Dare Me is a drama that mixes the complicated world of teenage friendships with a heavy dose of psychological thrills and a touch of scandalous sleaze, making it the perfect TV snack to binge on.
The new Netflix show, which is based on the book of the same name by bestselling author Megan Abbott, who also serves as co-showrunner here, follows Beth (Marlo Kelly), the rebellious captain of the Sutton Grove High School cheerleading squad, a small stagnant town somewhere in Ohio.
Beth spends her nights binge drinking, mostly to avoid her drug addict mother and her absentee father who had an affair with a woman across the road and moved out to be with her. They now share a daughter, Tacy (Alison Thornton), who has also joined the squad, much to her older half-sister Grace's destain, who refers to her only as "the fetus".
Beth spends most of her time with fellow cheerleader and best friend Addy (Herizen Guardiola), whose nights are also free for debaucherous activities due to the fact that her single mother works as a police officer.
But the two girls' overly obsessive friendship begins to crack when they arrive at school for their senior year and meet their new cheerleading coach, Colette French (Willa Fitzgerald), an icy young woman who initially puts the entire squad off-side by brutally pointing out their flaws in the middle of practice.
"We don't do this," she says in one moment, pointing to one squad member's not-completely-flat stomach, before criticising the team's overall skills and fitness and then removing Beth as captain and 'top girl', replacing her with her half-sister Tacy, much to Beth's fury.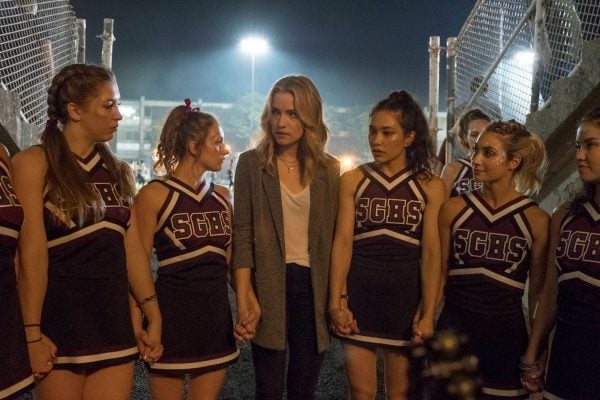 But slowly, the rest of the team becomes fascinated by the secretive young woman who arrived in town with her husband Matt (Rob Heaps) and their baby daughter.
Addy, in particular, is drawn to her and starts pulling away from Beth so that she can spend time at her coach's home and becomes increasingly and inappropriately entwined in her personal life.