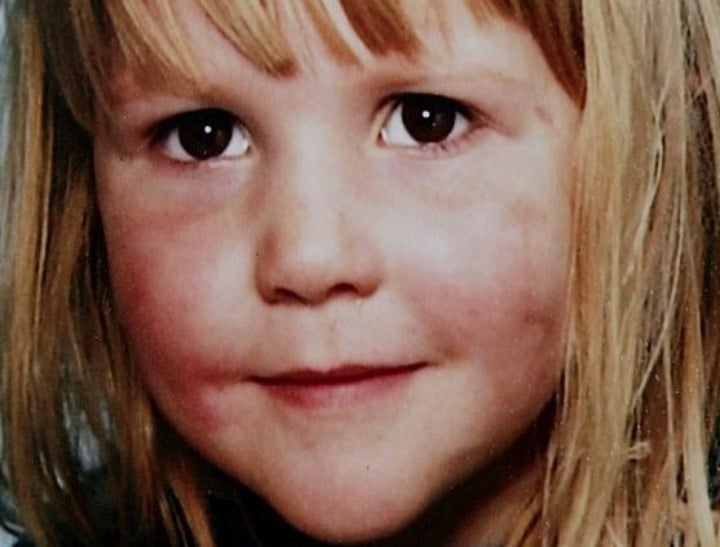 We've rounded up all the latest stories from Australia and around the world – so you don't have to go searching.

1. Darcey Freeman inquest to begin today.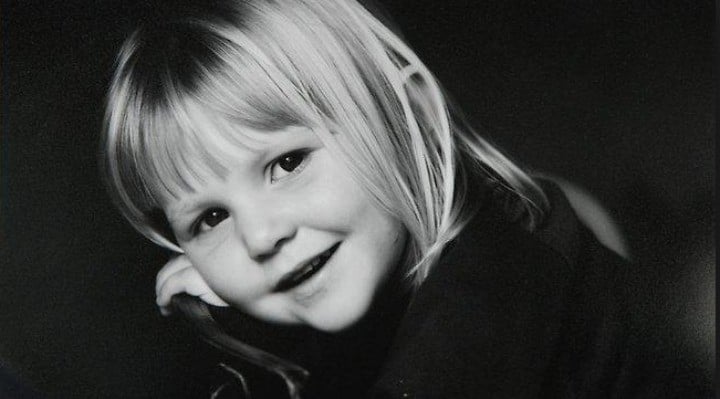 An inquest into the death of four-year old Darcey Freeman, who was thrown from Melbourne's West Gate Bridge, will begin today.
Four-year-old Darcey was killed by her father, Arthur Freeman, in January 2009 on the way to her first day of school.
Darcey's two brothers, aged two and six, watched as Freeman pulled his car over and threw the little girl to her death on the way to her first day of school.
She was just two weeks away from her fifth birthday.
Freeman was sentenced to life in jail with a non-parole period of 32 years for the crime.
During the trial the court heard Freeman murdered his daughter after a custody dispute as a result of his recent divorce with Darcey's mother.
Darcey's mother, Peta Barnes, is expected to give evidence during the hearing before Victorian Coroner Ian Gray.

2. Historic Iran nuclear agreement reached.
Six powers have reached a deal with Iran on limiting Iranian nuclear activity in return for the lifting of international economic sanctions.
The six countries, the US, UK, France, China, Russia and Germany began negotiations with Iran in 2006. Last night Iranian President Hassan Rouhani said the "historic" deal opened a "new chapter" in Iran's relations with the world.
US President Barack Obama said that with the deal, "every pathway to a nuclear weapon is cut off" for Iran.
In a televised address, Mr Obama said the deal would make the world "safer and more secure", and provided for a rigorous verification regime. "This deal is not built on trust – it is built on verification," he said.
Israel has fiercely opposed the deal, Prime Minister Benjamin Netanyahu saying it was a "stunning historic mistake" that would provide Iran with "hundreds of billions of dollars with which it can fuel its terror machine and its expansion and aggression throughout the Middle East and across the globe".
Further details of the deal are to be released later.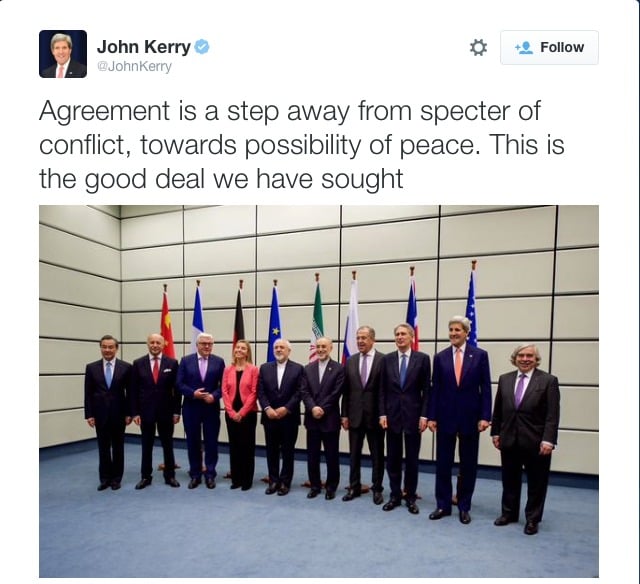 3. Pluto. It's nice to finally see you.
After nine years we have made it to Pluto. Well, as close as possible.
It's a remarkable achievement by NASA scientists with the historic New Horizons spacecraft making the first visit to Pluto, speeding past at 14km per second after a nine year journey. The moment was met with cheers and whoops of joys from NASA staff.
The Guardian reports that the probe shot past at more than 28,000mph (45,000 km/h)  on a trajectory that brought the fastest spacecraft ever to leave Earth's orbit within 7,770 miles of Pluto's surface.
Overnight the space agency released the most detailed picture of the dwarf planet yet, though it is expected more images, at a greater resolution will be released today as the probe grabs more data.  The spacecraft is currently out of contact with Earth as it continues its observations.
The mission's chief scientist, Alan Stern said, "This is clearly a world where geology and atmosphere – climatology – play a role. Pluto has strong atmospheric cycles. It snows on the surface. These snows sublimate – (and) go back into the atmosphere – every 248-year orbit."
John Grunsfeld, head of Nasa's science mission directorate, said it was amazing. "It's truly a hallmark in human history."
4. Flights could be delayed out of Bali again today.
A fresh eruption of Mount Raung volcano could again prevent flights in and out of Bali today.
Virgin Australia said it was likely conditions would deteriorate today and services would again be disrupted.
"Safety remains our highest priority and we will continue to provide regular updates through our website and social media channels," Virgin said.
Jetstar has 11 flights planned out of Bali back to Australia today but said these flights were subject to "favourable flying conditions continuing"
"So we'll be able to plan these with more certainty following updates from the Volcanic Ash Authority Centre (VAAC) throughout Wednesday."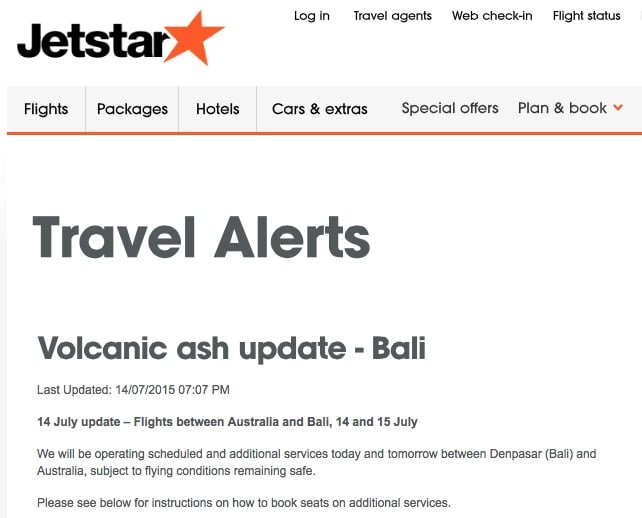 5. Allison Baden-Clay's daughters are "happy".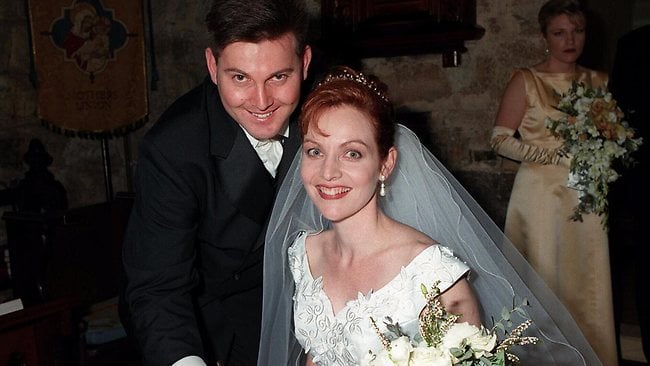 The sister of Allison Baden-Clay, Vanessa Fowler, has spoken for the first time since the trial that saw her brother-in-law, Gerard Baden-Clay convicted of murdering his wife, Allison.
Vanessa Fowler spoke as she launched a new charity in honour of her sister. She told The Courier Mail that the three daughters of Allison and Gerard, in years three, six and nine at school are "doing best they can in the circumstances."
"Our three girls were fortunate that they had a network of family around them that rallied and supported them and that we had the community behind us as well," Ms Fowler said.
"But there would be a lot of children that, if they were in the same situation, they may not have those same resources and the financial support.
Ms Fowler, and her extended family are launching a new charity, Allison's Gift to help kids who experience trauma.
"The girls are happy and they're really developing into lovely young ladies" she said.
To support Allison's gift go here.

6. Carl Williams' daughter to receive six-figure payout over his death.
The daughter of gangland figure Carl Williams will receive a six-figure payout as compensation over his death in custody.
Dhakota Williams will receive a secret six-figure payout over her father's death.
Carl Williams was bashed to death at maximum security Barwon Prison by gang leader Matthew Johnson on April 19, 2010.
14-year old Dhakota is allowed a minimum payment of $371,000.
The Herald Sun reports that the State Government Attorney General Martin Pakula released a statement about the settlement.
"The Victorian Government has reached a settlement in the matter of the Williams family versus the State of Victoria,'' it said.
"The State has agreed to settle the proceeding brought by Dhakota Williams.
"The terms of this settlement are confidential and are subject to formal approval by the Supreme Court.
"The Government denies any liability regarding Mr Williams' death in 2010 and the terms of settlement reflect this."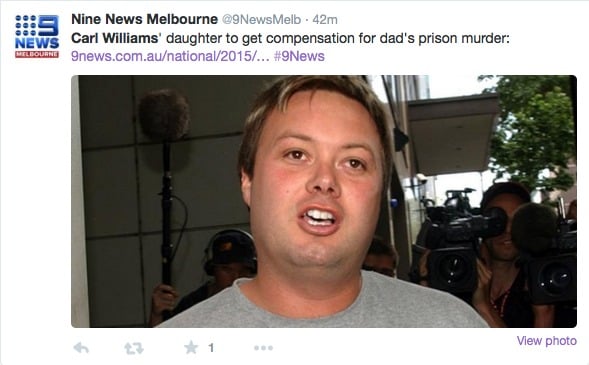 7. QLD to experience one of the coldest days on record.
The Antarctic Vortex is still here and looks set to deliver Queensland one of the coldest days on record.
If you live in Brisbane – stay in bed – as the mercury is expected to sit on around 2 degrees this morning.
The Courier Mail reports that some regional centres will drop below zero this morning while there is a chance of snow in Stanthorpe on Friday.
The rest of the country looks set to shiver through the remained of the week with snow forecast down to 600m in NSW on Thursday and Friday.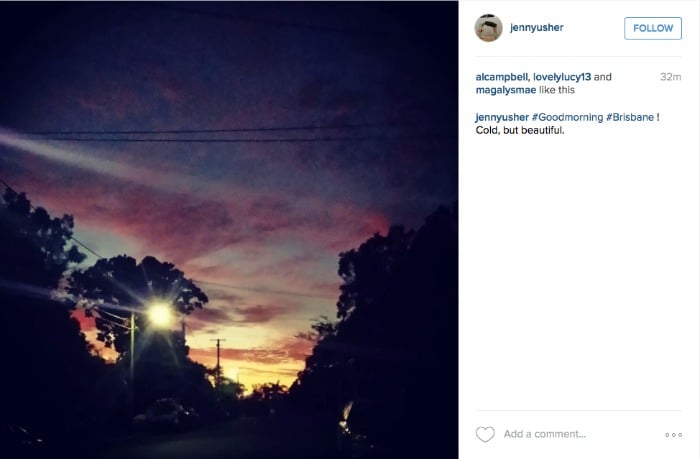 8. The key to happiness revealed – and it might surprise you.
The Household, Income and Labour Dynamics in Australia Survey, a long-term annual study of nearly 20,000 Australians has revealed the keys to happiness and health for Australians.
Some of the key findings might surprise.
Exercise: working out seven days a week is best for feeling healthy.
Work makes us happy!  In fact the study has shown that the more people work the better their health is.  Australians can 51 hours in paid work and 81 hours of total work (that's more than 11 hours a day) without any detrimental effect.
Where you live has an affect with those who live in towns smaller than 1000 people the most satisfied with life.
Alcohol:  Australians who consume up to 42 alcoholic drinks per week are still reporting high levels of short-term health and well-being. Though The Sydney Morning Herald points out that the survey does not take into account the long-term effects of drinking.
Relationships: The study showed that while men were happier having a partner (though having kids cancelled out that happiness), women don't get any obvious health benefits from being in a relationship, unless they also have children.
And this clanger: Men are also happier, according to the study, when their partners are not in the workforce.
The author of the report, Professor Roger Wilkins told The Australian, "I guess all things being equal, men would prefer their wife at home and managing the household."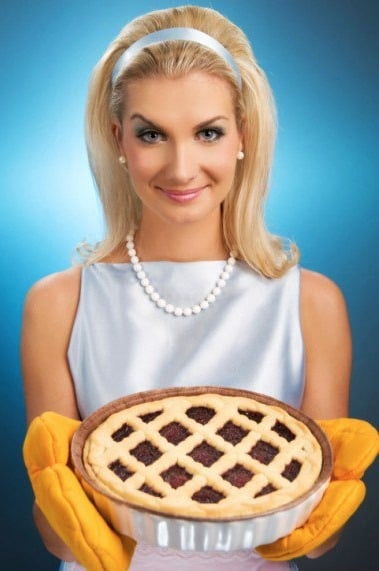 9. Study shows: number of children hospitalised with potentially fatal food allergies on the rise.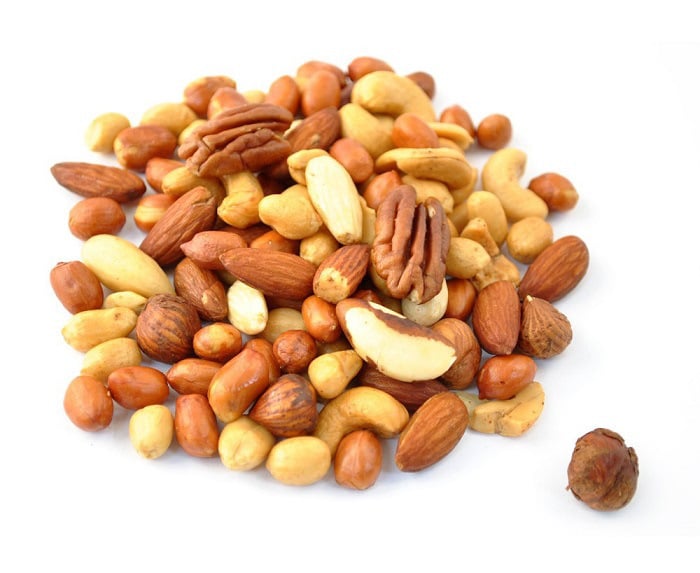 A report out today shows that potentially fatal food allergies are on the rise, with a study of hospital admissions from 2005 to 2013 showing a 50 per cent jump in children with anaphylaxis.
The study, in the Journal of Allergy and Clinical Immunology, found there were 6.3 cases of serious allergic reactions per 100,000 people in 1998, but by 2011 it had risen to 17.7.
Kids younger than four had the highest hospitalisation rate for serious food allergies, with 30.3 cases per 100,000 in 2011 compared with 7.3 cases 13 years ago.

10. Shop security guard physically removes baby from mother while she breastfeeds.
A mother in the UK has claimed a security guard at a clothing store refused to let her breastfeed her baby daughter in the store and physically removed her from the mother's breast and threw the mother out of the store.
Mum of twins, Caroline Starmer posted on the Facebook support group 'Free to Feed' that she was feeding her nine-month-old baby in a "quiet corner" of a Primark store when she was approached by a security guard and told to leave.
"I decided to find a quiet spot out the way of others and feed her discreetly. Within five minutes of doing so, I was approached by a security guard who asked me to vacate the premises to feed my daughter"
Mrs Starmer wrote: "Just for the security officer to physically remove my daughter from my breast and walk down the store with her, saying if I wanted my daughter, then I was to come and get her."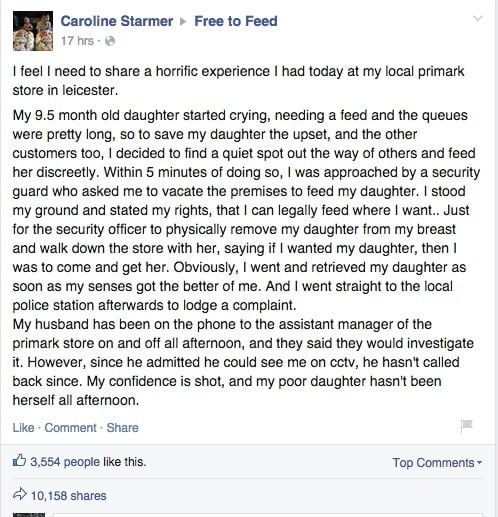 She said the situation left her "confidence shot".
Her Facebook post has now been shared more than 10,00o times, and the story has gone viral around the world.
The store, though after saying they would investigate have now put out a statement saying that after viewing CCTV they believe, in fact, the incident didn't take place.
"We can see no evidence that she was approached by anyone during this period."
A Primark spokesman told The Guardian they wished to "reassure her about our practice on breastfeeding".

Watch today's news in 90 seconds.
Do you have a story to share with Mamamia? Email us [email protected]
[post_snippet id=324408]