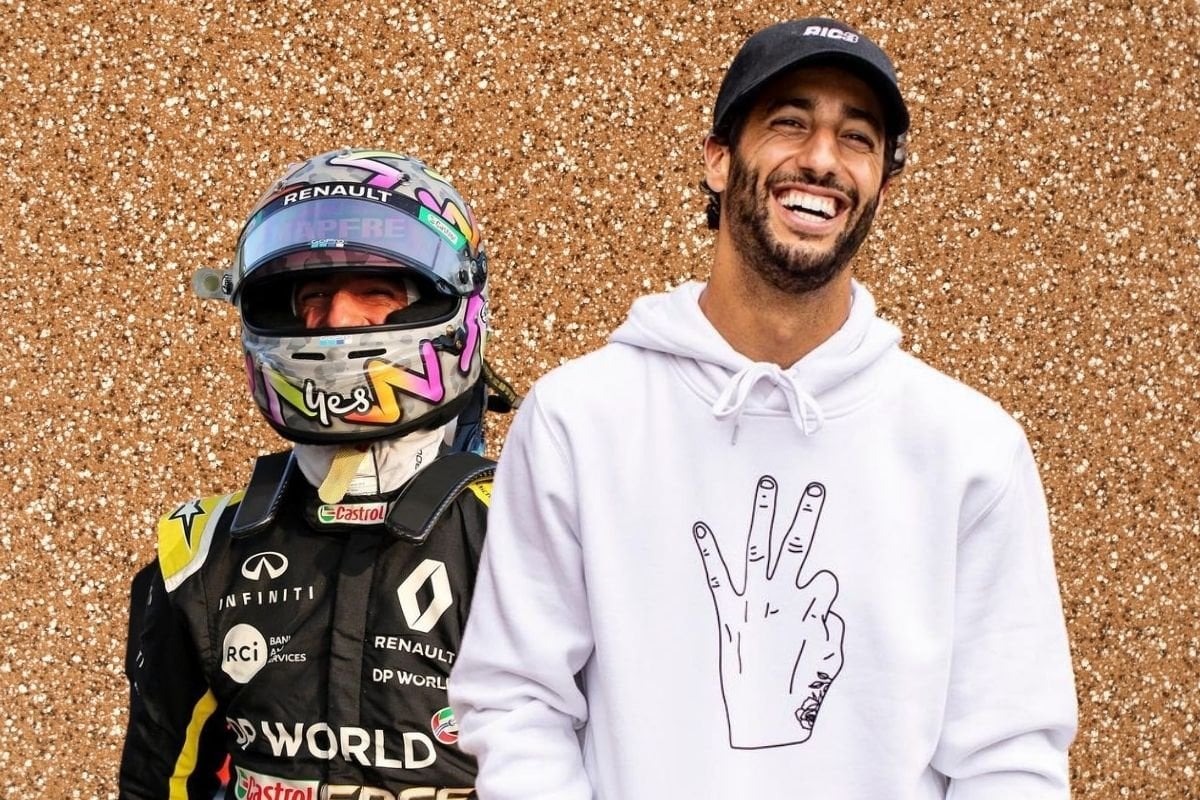 In the world of motor racing, the nickname 'The Honey Badger' has nothing to do with a curly haired bloke off an Australian reality TV show. 
It belongs to champion Australian Formula One driver Daniel Ricciardo, and it was given to him by his trainer long before he was winning races at a pro level. 
Apparently the honey badger is one of the most fearless animals in the animal kingdom - notorious for its strength, ferocity and toughness.
"I remember he [my trainer] flicked on a link to a YouTube video of the honey badger, and kind of implied a few things about it that reminded him of me. He knew deep down I had this killer instinct but I hadn't yet got to that level in Formula One where I'd let it out. I probably hadn't allowed myself to exploit it, because I wasn't at that confidence level yet. But he was like mate this is you, and when people see it I think it's going to be quite a powerful tool for ya," Ricciardo, 31, told Mamamia. 
That instinct did go on to become a powerful tool, with Daniel 'the Honey Badger' Ricciardo now one of the biggest names in the sport - with seven wins, 31 podiums and a net worth of $68 million to his name.