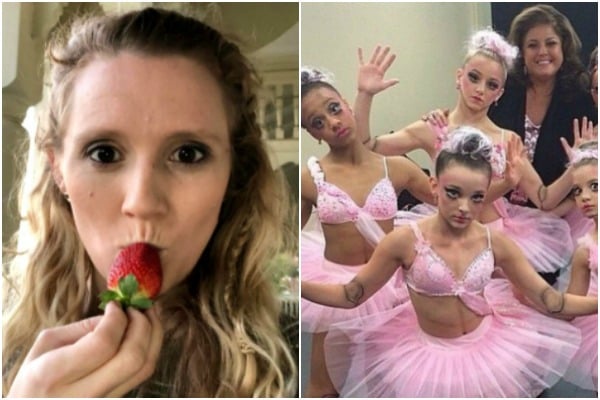 Stop everything.
Dance Moms Australia is coming. (Apparently we aren't changing 'mom' to 'mum' which is confusing but okay). ¯\_(ツ)_/¯
Nikki Webster is hosting and honestly, well done. No one else would have been suitable other than the once 13-year-old who flew through the air at the 2000 Sydney Olympics opening ceremony.
Here's Nikki's audition call-out. Post continues after video.
If you're unfamiliar with the series, oh boy. Welcome. They're eight seasons deep in the US and the cast (of kids and mums *cough moms*) are so popular they… tour the world. They even came here to Australia and were wildly popular, hence why we are starting our own series.
It's reality show madness at its best and to put it lightly, it's insane. 
It's like The Kardashians, but with a whole cast of Kris Jenners. There was one time they made nine-year-old girls, dress in nude costumes, and do a fake strip tease. They also did a dance in straight jackets which was wildly offensive. There's fat shaming, water throwing, tantrums, and storm outs.
It's so bad, it's good. Three million people watch the show per episode.