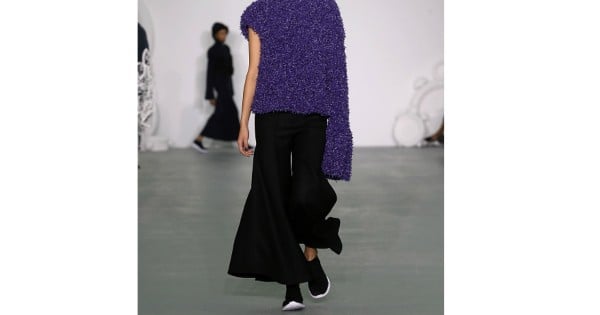 Fashion. It's a tricky business.
Sometimes, it's like those crazy ol' fashion designers are just drunk in their board rooms, playing a practical joke on us mere mortals.
"Lol rofl haha if we tell them to wear mustard-coloured culottes this summer, do you reckon they'll actually do it? Tee hee smh lmfao".
And then, sure enough, you see a pair of mustard-coloured culottes within the month, walking towards you at the Sunday Farmer's Market.
The fashion bosses did it again recently. Because now, we apparently should all be wearing cropped, flared jeans.
CROPPED. FLARED. JEANS.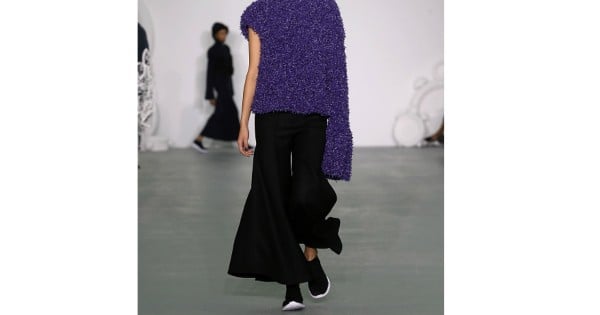 The only things that should be cropped and flared are hipster-y Instagram photos. Ain't nobody going to look good in three-quarter denim pants shaped like an egg-timer.
Remember when full-length flared jeans got a bit o' love in the early 2000's? It was like a rebellion from the narrow-ankled, baggy-kneed overalls from the 90's. But it faded fast. Thank denim.
Lately, flares are back. Because everything is back. Thanks to hipsters, there is barely a trend from the past 100 years that isn't back in ironic fashion. In fact, don't be shocked if you see a blunt-fringed, straight-faced girl walking down the street wearing oversized lense-free spectacles, and a hooped-bottom layered gown with a bustle, à la Scarlett O'Hara.
Listen to Mamamia Out Loud discuss the resurgence of the three quarter pant. 
But nobody, NOBODY, should attempt cropped and flared trousers. Cropped, sure. Flared, maybe. But adding the two styles together is like adding peanut butter with vegemite. Total. Effing. Disaster.