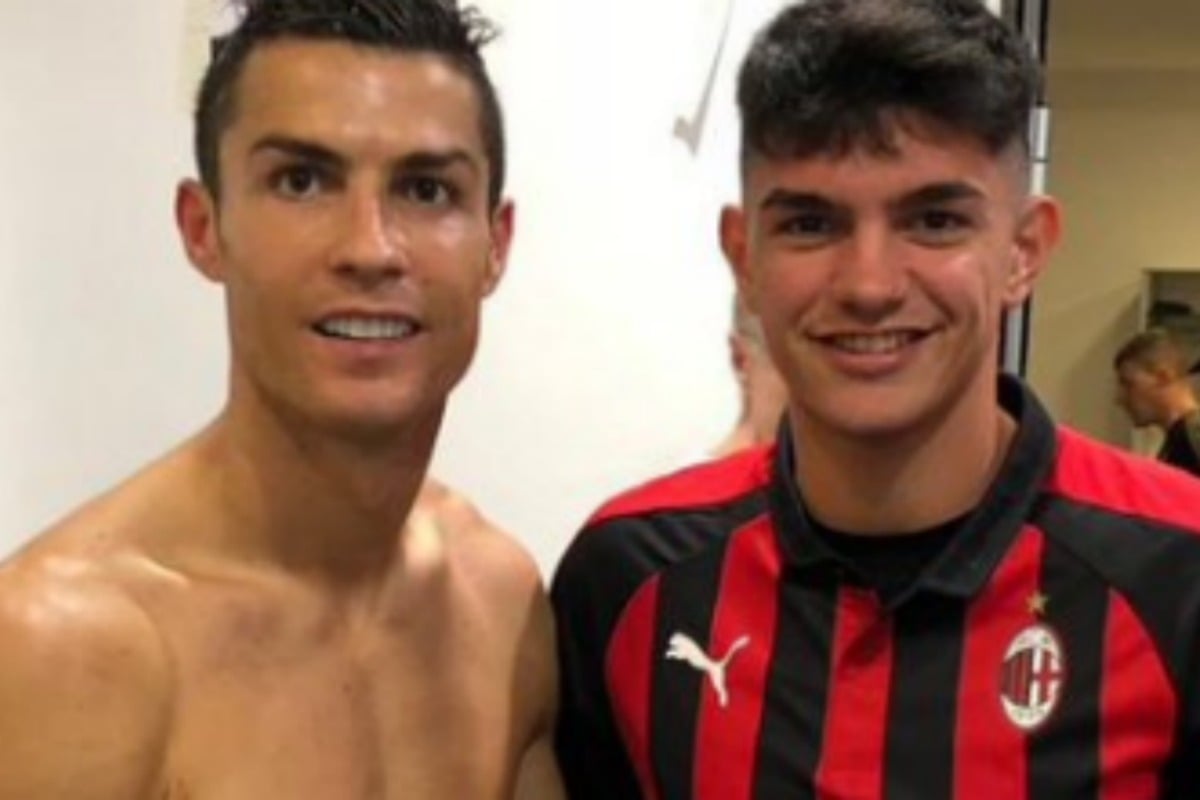 When you're getting a photo with arguably the world's most well-known soccer player, Cristiano Ronaldo, it's understandable to be a little bit… distracted.
That's likely what happened to 18-year-old Raoul Bellanova, who plays for Milan, and recently had the opportunity to meet his sporting idol.
You see, on the weekend, Bellanova's team played against Ronaldo's, and lost. But Bellanova, being the committed fan he is, decided to go to the opposition's change room to get a photo with the 33-year-old. He then shared the photo with some friends, who went on to share it… over and over again.
At first, it looks like any other photo. Ronaldo has his shirt off, which is lovely for all of us, and his young fan is clearly very excited to be meeting him.
O garoto Raoul Bellanova foi tietar Ronaldo, mas acabou expondo o gluglu do Chiellini. Que fase! ???? pic.twitter.com/ZULGxo4TnG

— Calciopédia (@calciopedia) November 12, 2018
But then, well. Then… there's the background.
Where to Bellanova's right, you can clearly see a man doing what change rooms are designed for: changing.
HE BE NAKED.
SO NAKED.