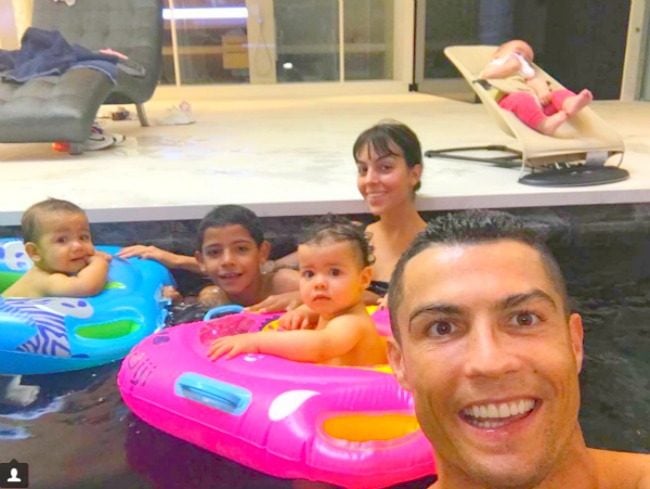 Most people know the name Cristiano Ronaldo – even if they don't follow soccer. He's one of the world's most bankable athletes, earning millions of dollars in endorsements each year. He remains, quite literally, at the top of his game – and, according to reports, he has the attitude to match.
So it's entirely unsurprising that Real Madrid's most successful player is often described as arrogant, and has long had the reputation of a bit of a fun-loving playboy.
But, in contrast to that image, Ronaldo is also a loving father of four. His 131 million followers on Instagram are regularly privvy to the athlete's family life – even if they aren't given the intimate details about the family's structure.
And it is an intriguing structure, because Ronaldo has not approached family, or fatherhood, in the traditional way, meaning that he's hasn't followed the typical interpretation of the order of things; marriage, partnership, and then child. With the World Cup in full swing, and his name in daily headlines, now's a perfect time to get to know the Portuguese 33-year-old father of four a little better.
Ronaldo's oldest son, Cristiano Ronaldo Jr, seven, lives with the Real Madrid striker and grandmother, Dolores (Ronaldo's mother), in Madrid. Cristiano Jr was born on June 17, 2010 in the United States, and has resided full-time with his father ever since.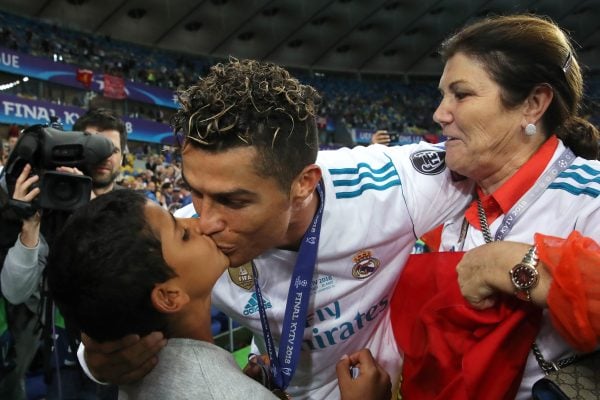 The identity of Cristiano Junior's mother is unknown - which, of course, is the pair's prerogative. But interestingly, reports have always circulated, implying that the mother was paid £10 million for her silence and to give full custody to Ronaldo.
Ronaldo's second and third borns, twins Eva Maria and Meteo, also arrived in equally private circumstances. The soccer star announced in June 2017 that he had fathered twins via a surrogate mother, in the United States. It was an announcement that made headlines because at the time, he was dating model Irina Shayk — who was definitely not the mother.