Warning: This article contains information about sexual assault which may be distressing for some readers.
On Monday, actress and accomplished theatre performer Christie Whelan Browne finally told her story.
Alongside two other women – Erika Heynatz and Angela Scundi – Whelan Browne claimed former Neighbours star and her Rocky Horror Show co-star, Craig McLachlan, indecently assaulted, harassed and bullied her while they worked together in 2014.
As part of a joint investigation between Fairfax and ABC, the 35-year-old said she was once sexually assaulted by the 52-year-old live on stage, as unsuspecting audience members watched on.
The script required McLachlan's character to kiss her neck and arm before disappearing beneath sheets on a vertical bed. But, Whelan Browne alleged, the kissing didn't stop once he was out of view.
"As the tour went on he would always tell me he could see my vagina through my white underpants that were my costume. And he said that he could see the slit of my vagina and that he could smell it and that it smelled sweet," she told 7.30.
LISTEN: Tracey Spicer joins Holly Wainwright and Rachel Corbett on Mamamia Out Loud to discuss the year that was #MeToo on Mamamia Out Loud…
"And he would talk about this a lot and then one night, when he was down in the bed, he traced the outline of my vagina with his finger and I slapped his hand away.
"I didn't know that it was sexual harassment. I didn't know how inappropriate it was because it was always a joke. But, that's not a joke."
As her interview went to air, many claimed that Whelan Browne had been paid to tell her story, and that her damning allegations were all a ploy to get rich and famous.
Responding to the rumours on Twitter, Whelan Browne stressed that she had not been paid for any interviews and that she has paid all of her own legal fees.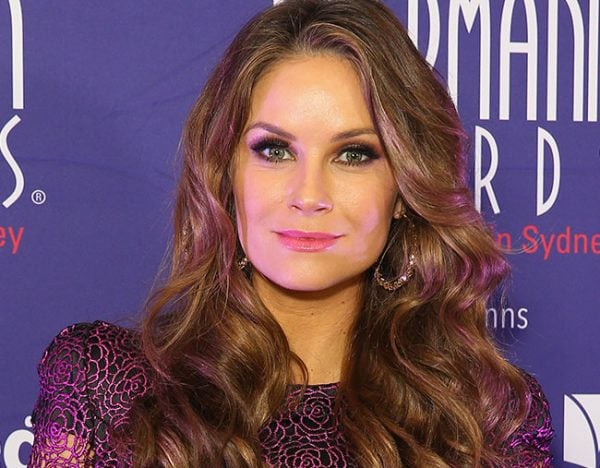 She also said that sharing her story was not a quick way to fame. Instead, going public with her allegations meant she "risked never being hired again".
"I just don't understand where you think I'm getting any money?" she wrote.
Now, days later, Whelan Browne has revealed she's being targeted by vicious online trolls, saying on Twitter that she's been finding the taunts and threats - including ones of rape - were "hard to ignore".
The people who have tweeted me to say they hope I get raped, hope I never work again &that they wish to spit in my face are incredibly hard to ignore. But the amount of love is drowning them out. So I thank you. Rising above is hard, but I'm trying.

— Christie Whelan (@Christie_Whelan) January 10, 2018
Fans were quick to offer messages of love and support for the star, who also works on TV show The Wrong Girl with McLachlan.
"You have the support of millions of us," one person wrote, while another added: "History will be kind to you Christie (and others) as you are intending to rewrite it."
Meanwhile, the boss of the production company behind The Rocky Horror Show has vowed to "do better".
Gordon Frost Organisation (GFO) managing director John Frost apologised to the three woman who have so far made allegations, and said he was glad they came forward so the claims could be properly investigated.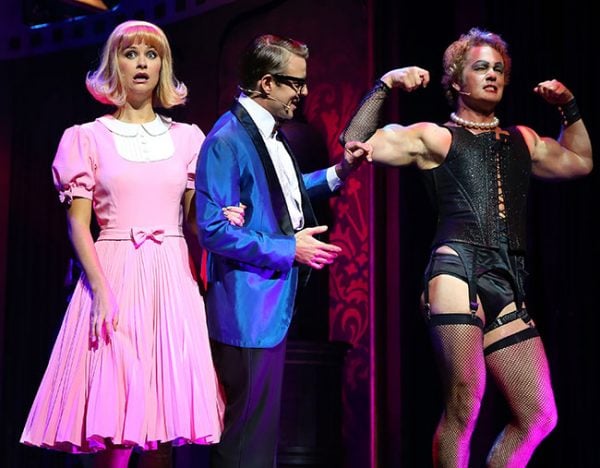 Frost also said he wanted to do more to enforce a company culture in which no one fears speaking out against sexually inappropriate behaviour.
"I understand why the women decided not to come to GFO with their concerns and I am sorry they felt that they may be in some way disadvantaged by making a complaint," Frost said, AAP reports.
"I give them and all employees a commitment that we will do more to enforce a culture where no one else will ever be fearful of coming forward."
As part of her claim, Whelan Browne said she had spoken to Frost and told him she was fearful of her 52-year-old co-star.
Frost said while he could recall speaking to Whelan Browne briefly in 2014, he can't recall any discussion involving McLachlan.
"I can only explain this by pointing out that I speak to many people backstage across many productions and have little time to spend with each person," he said in a statement.
Frost said the fact the three women did not feel they could report their concerns in 2014 was "concerning and distressing".
"And, I sincerely apologise to them for this," he said.
McLachlan has not spoken publicly since the allegations were raised but has described them as "baseless" and "inventions" in a statement provided to Fairfax.
If you or someone you know is in need of help, please call the National Sexual Assault, Domestic and Family Violence Counselling Service on 1800 RESPECT.
Listen to the the latest episode of Mamamia Out Loud: