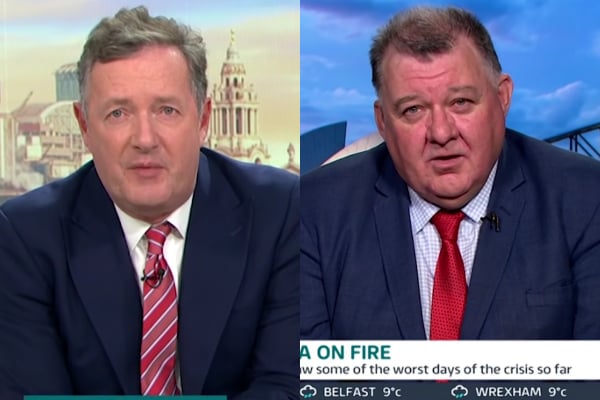 – With AAP. 
1. Good Morning Britain airs heated exchange with Australian Liberal MP over bushfire response.
British breakfast show hosts Piers Morgan and Susanna Reid have lambasted Australian Prime Minister Scott Morrison in a tense interview with Liberal MP Craig Kelly.
Morgan had previously criticised Morrison on Twitter for a "shameless and shameful" political ad about the government's response to the bushfire crisis.
Watch Good Morning Britain hosts Piers Morgan and Susanna Reid blast the Australian government's bushfire response.
Speaking to Kelly on Good Morning Britain on Monday morning UK time, Morgan noted that Morrison's response to the bushfires was to go on holiday to Hawaii and asked Kelly why that was.
In response, Kelly said the bushfire response was a state and territory responsibility.
"So the ultimate responsibility for fighting fires is the state premier's," he said.
Morgan's co-host Reid interrupted to say "but it's a national emergency isn't it? You'd expect the national leader to take charge and not fly out of the country."
Kelly said the only thing a national leader could do in this situation was wait until he got instruction from state premiers.
"Or he could show leadership," Reid said.
Kelly, a known 'climate sceptic' and part of the conservative right-wing Liberal faction, was grilled on his views by Morgan.
"You are facing now one of the greatest crises you have ever faced, and there is you Mr Kelly, with respect, a senior politician who still doesn't think this has anything to do with a heating up planet," Morgan said.
"Basically nothing to see here, nothing to worry about, as virtually your entire country is eviscerated by fires."
Kelly replied: "This is a terrible disaster, this is one of our nation's worst natural disasters, and in the past when we have these in our nation we all sat back and did what we could to fix it up, rather than people getting out there and scoring political points and that is what's happening now."