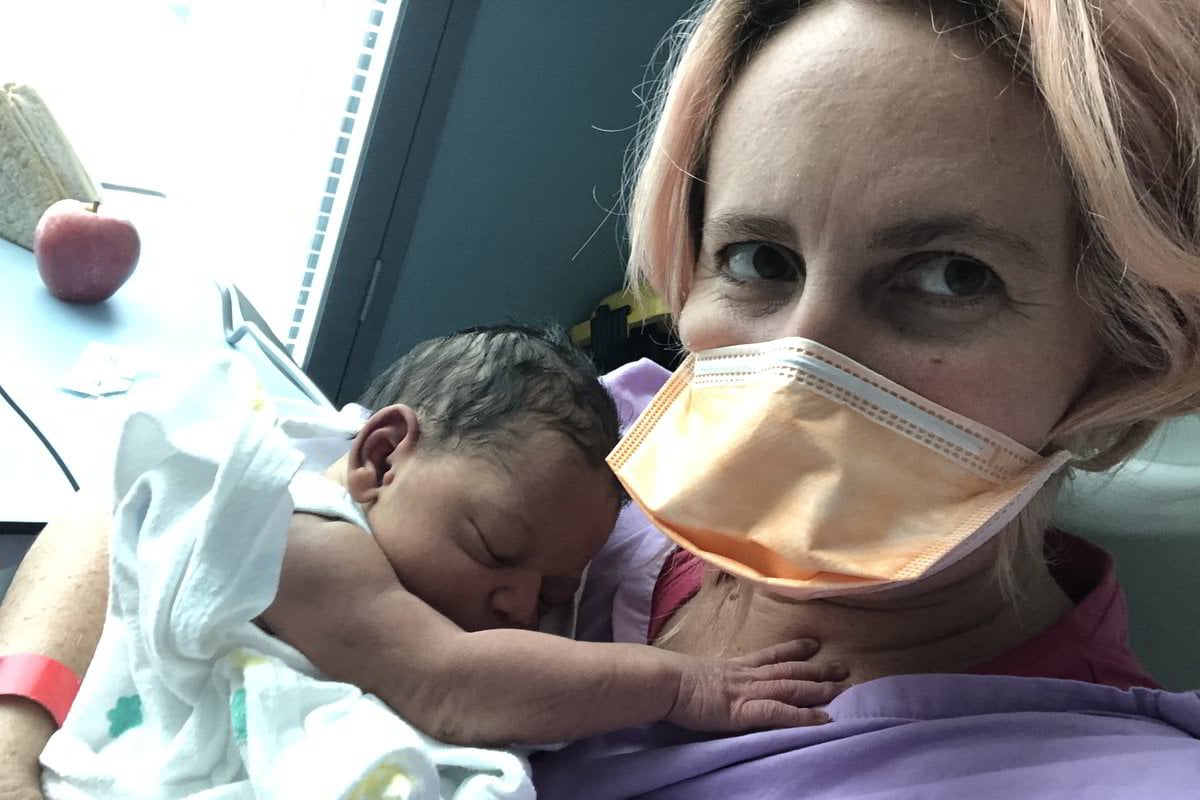 I was the fifteenth case of COVID-19 in Queensland. I contracted the virus while on a trip to the UK for my grandmother's funeral and unwittingly carried it back home with me, infecting my partner, a transgendered man, who has cystic fibrosis and who was nine months pregnant at the time.
In those early days of the virus all COVID patients were legally required to quarantine in hospital, so my partner and I were held separately, along with our respective four year olds, unable to leave our tiny rooms for nine days.
My partner birthed his baby while in quarantine, making medical history as the first birth to COVID-positive parents outside of China, and the first unassisted COVID birth in the world.
Watch: Thank you to masks. Post continues below.
The enforced isolation and lack of mental health support provided while in the hospital had a severe negative impact on our children, and when we were eventually released and allowed to finish our quarantine at home our family started to fall apart.
We were traumatised by the way we had been treated in hospital, but what we weren't prepared for was the way we'd be treated once we'd been released.