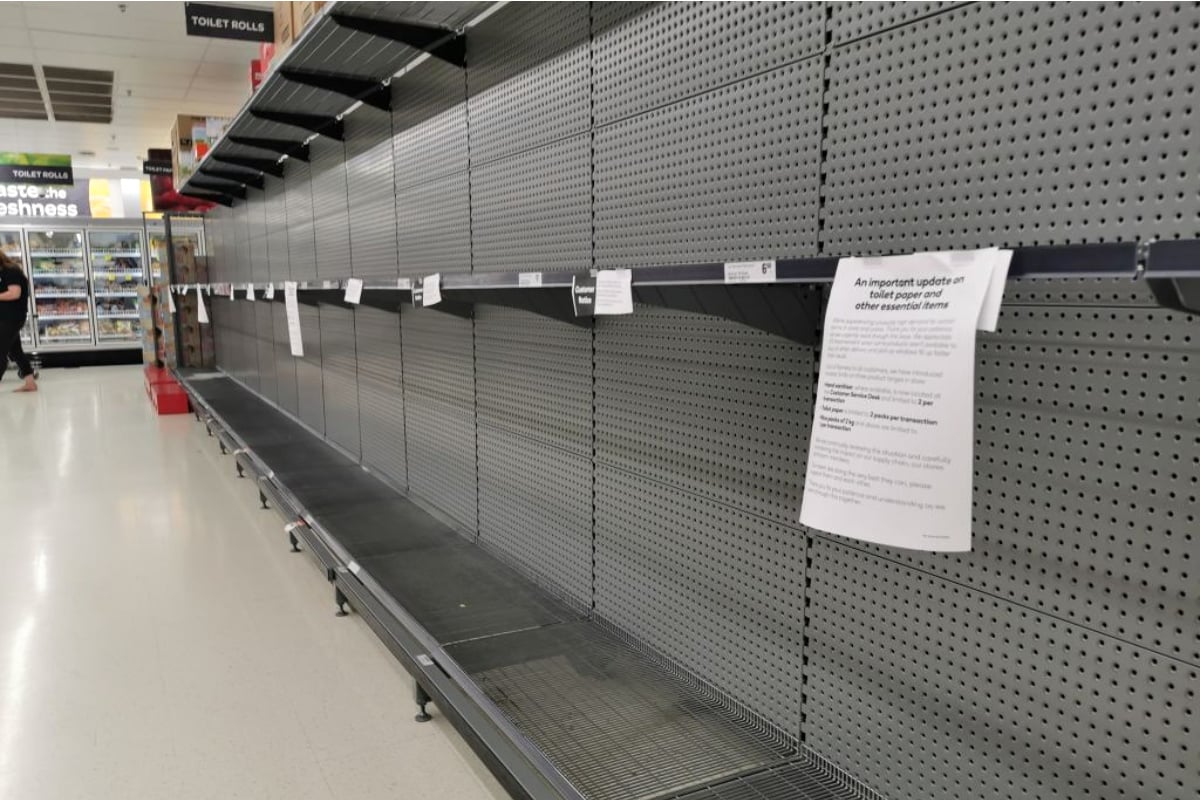 Panic buying, shop shelves emptied of toilet paper, hand sanitiser, pasta and other household supplies, supermarkets policing limits on buying products, Amazon and eBay stopping opportunists from selling items at exorbitant prices. When will things get back to normal?
The good news: well before the coronavirus crisis is over.

Your COVID-19 questions answered by Mamamia's Claire Murphy. Post continues below.

Usually a well-oiled supply chain guarantees no shortages or excesses in products. Products bought in the supermarket are quickly replenished, ensuring stock is always available.
Logistics for toilet paper, hand sanitiser and pasta are usually highly efficient. Companies are pleased to have lean, skinny supply chains. These products sell at low margins. For the profit they return, they can take up a lot of space in a store (as in the case of toilet paper). So distributors want to keep inventory at a minimum.
Happily, demand is usually highly predictable, so product moves slowly and continuously from factory to distribution centre to store and finally to you.
These, however, are not usual days.
The shelves for these products (and others) are empty as everyone goes into "hoard mode" simultaneously. If a product is sold out, all you can do is wait for more to arrive. And because these supply chains are slow and unresponsive, you might also buy as much as you can the next time.

It is easy to see how this dynamic becomes a self-fulfilling prophecy: shelves are emptied because people predict they will be empty sooner rather than later.
The idea that one's expectations drive actions that confirm the initial thought is as ancient as the Greek Oedipus in his tragic journey to become the king of Thebes and as modern as Lord Voldemort going after Lily and James Potter.