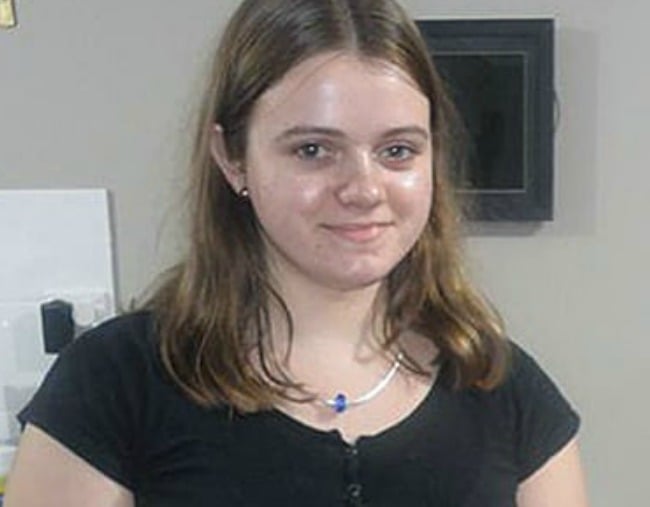 With AAP. 
On February 10, 2015, Courtney Topic was shot dead by police, while standing outside a Hungry Jack's in Hoxton Park in Sydney's western suburbs.
She was just 22 years old.
Shortly before the shooting, Courtney was seen carrying a 20cm knife in her right hand, while drinking from a takeaway cup in her left.
Now her parents hope a coroner's recommendations will be heeded so that no other family suffers their heartache.
"With better resourcing, better training and better applications through NSW Police… fingers crossed this will never happen again," Ronny Topic said outside Glebe Coroners Court on Monday.
Courtney was most likely suffering a psychotic episode due to undiagnosed schizophrenia and probably was unable to understand that police were telling her to put down her knife, Deputy State Coroner Liz Ryan said.
Errors – including a failure by responding police to factor in strong indications of her mental disturbance – "made the resort to lethal force a tragic inevitability".
Ryan made 10 recommendations mainly dealing with police mental health training – including for radio operators.
"If changes are not made there will be more deaths like Courtney's," the coroner said.
Nearly 42 per cent of the people shot by police between 1989 and 2011 in Australia were suffering from a mental illness, the court heard.
Outside court, Courtney's mother Leesa Topic noted mental health issues were growing in society and police need to be fully trained to deal with it.
"Don't remember her as a statistic, she is not a statistic, she is my beautiful girl, who I just want to hold and hug and I'll never ever be able to do that again," she said.
"We just hope she is remembered for the beautiful soul she is and if something positive can come out of this, so no other family has to live this heartache, then we'll be grateful for that."
Mr Topic said the family had never blamed the relevant officers. They realised the problems related to police training and resources.
Their daughter was described as a gentle-natured woman who'd never displayed aggressive or antisocial behaviour.
Ryan said although Courtney's death should not have happened, it would be wrong to understate the seriousness of the situation.
The 22-year-old was moving towards Senior Constable Ethan Tesoriero and was within two metres of him when he shot her in the chest. He had reason to believe his life was in danger.
But the coroner also concluded the responding police took an approach to disarming her which was not appropriate.
All NSW police officers currently complete a one-day mental health awareness program while more than 2500 have been trained in an optional four-day specialist program.
Two officers with the higher qualification arrived just as Courtney was shot, having received no direction to go there as first responders, the coroner said.
"It makes no sense for the NSW Police Force to make such poor use of a highly valuable resource," she said.
Since Courtney's death, Leesa has regularly shared photos of her daughter onto her personal Facebook page, sometimes editing her face next to family portraits.
"Missing her so much. The pain is all consuming, as you know," she wrote in one post.
Want to be part of something BIG? Want to help make the world a better place for women and girls? Plus go in the chance to WIN $100? Take Mamamia's survey now!