This morning, we woke up smiling after dreaming of puppy pens and oiled up men thanks to last night's episode of The Bachelorette.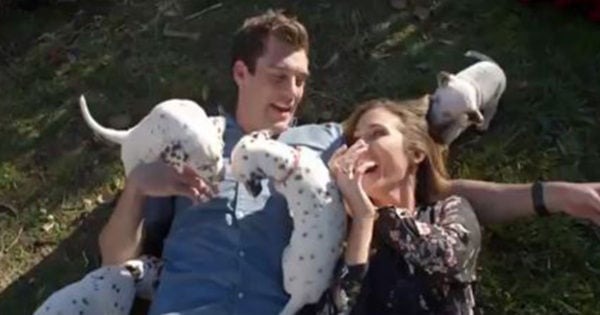 We also woke up to this image of 30-year-old Courtney, who seems to be engaged in a little lip action with another man.
Here are our exact thoughts, in order, upon seeing this image:
1. ¯\_(ツ)_/¯
2. LOL remember when this happened at that random uni friend's 21st?
3. That looks like a lot of fun...
Yes, Courtney may be hitting our TV screens twice a week in the competition to win Georgia Love's heart, and yes, we may be a little critical of his 'I'm going to play hard to get' strategy.
But calling a photo of a guy at a party, who is clearly having a good time with another dude, 'shocking' or 'wild'? Nuh-uh. It's basically all of our university years summed up in one pic.
Check out the latest episode of Bach Chat:
Remember that time you were dancing at the club, vodka soda in hand, when your favourite song (you know the one...most likely Beyonce's Crazy In Love or any R&B song from the early noughties) comes on and you just have to grab the closest human and have a pash?
Yep. We've been there too.
See which men are still in the running to win Georgia's LOVE (get it?). Post continues after gallery...