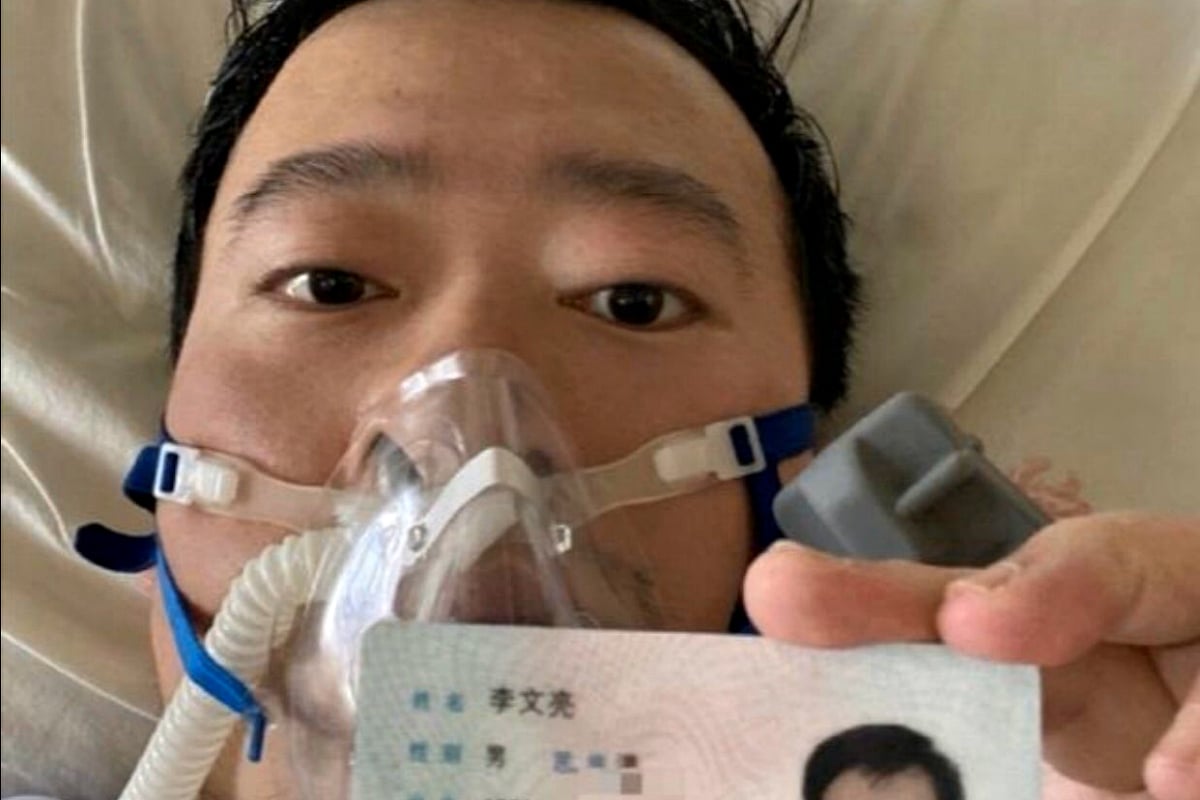 In late December 2019, Chinese doctor Li Wenliang contacted members of his medical school alumni group on WeChat. There were seven people in quarantine in his hospital in Wuhan, he wrote; all were from a local seafood market and all were showing signs of a respiratory illness similar to SARS.
Memories of the 2003 outbreak, which infected 8,098 people and claimed 774 lives, were front of the 34-year-old ophthalmologist's mind.
"I only wanted to remind my university classmates to be careful," Li later told CNN.
But within hours, someone uploaded screenshots of his message, including his name. As the images ricocheted around the internet, Li knew he would be punished.
He was soon summoned to a police station, accused of "rumour-mongering" and forced to sign a statement acknowledging his 'misdemeanour'.
The following month, the young doctor contracted the illness over which he'd been silenced: COVID-19.
Li Wenliang died in hospital on February 7.
The circumstances surrounding Li's punishment were met with significant anger, both within China and abroad, and that only escalated after his death.
Many argued that attempts to silence whistleblowers, like Li, were only the beginning, and that the authoritarian communist Chinese government was putting lives at risk in an effort to mask the true danger and extent of the novel coronavirus outbreak.