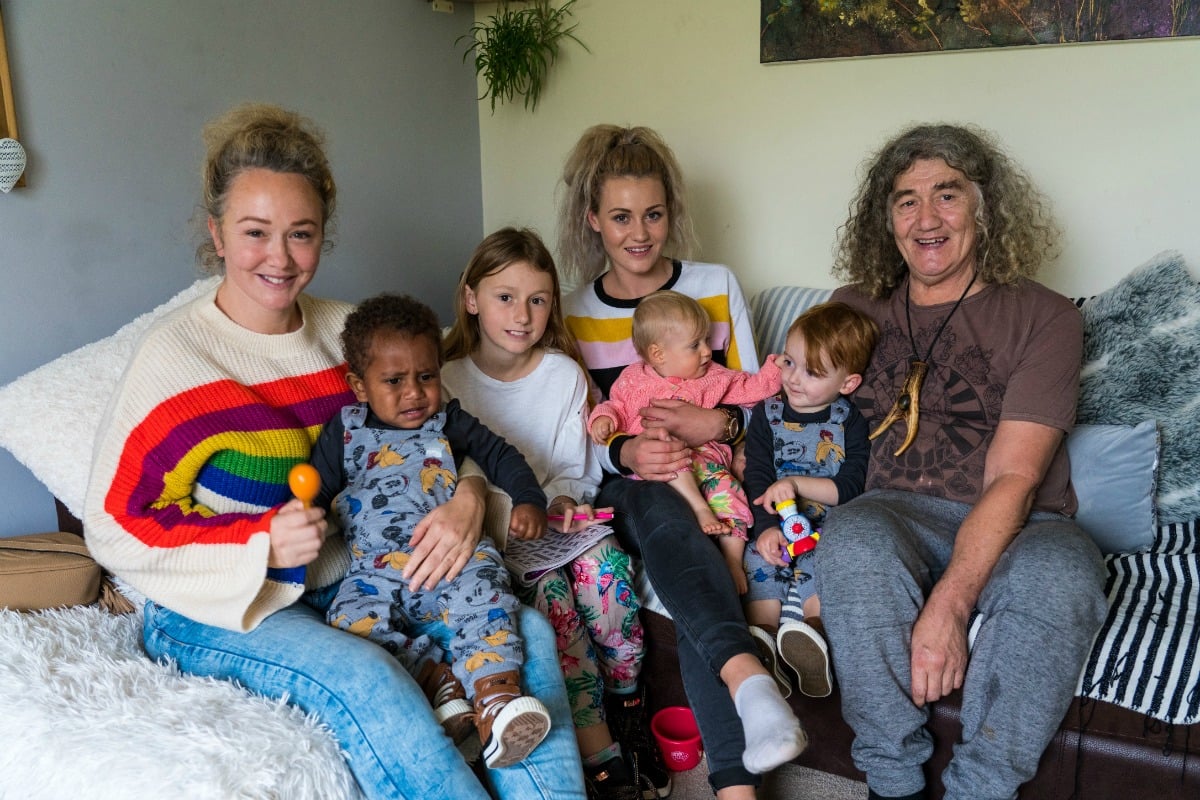 It was 7 am when my sister Aimee called.
"Did someone die?" I answered, somewhat surprised by the timing.
"Yes, Dad did," she whispered solemnly, as I slowly sat down to take in her heartbreaking words.
But despite the devastating news, my life-changing loss of a father I loved, less than an hour later I was outside Aldi, waiting for loo roll.
It seems along with holidays, birthday parties and events, my grief is on hold. Cancelled. Self-Isolating.
Watch: Your questions about COVID-19, answered. Post continues below. 
Our dad Medland, a happy ageing hippy, was 69-years-old, so his sudden passing was not something I had been expecting. Granted, he'd had respiratory issues for months but they were managed by his GP.
Then last week he was admitted to his local hospital in Cornwall, England, to be tested for COVID-19 for peace of mind. His results came back negative and he went home with the doctor's consent.
So finding out that he had died in his sleep a few nights later was definitely a shock.
But, after I hung up the phone everything just felt surreal. I know news like this would always feel strange, but Australia was edging closer to lockdown – they had closed the borders just hours earlier and I was pretty certain there was no way I could go home, attend a funeral, pay my respects or have a final goodbye.
My UK passport was out of date, I'm a New Zealand citizen living here in Australia. I didn't know which countries would let me in or if I would get back again. I didn't know who to ask. What to ask. So I didn't ask anyone.
My youngest sister Sylvera, just 23-years-old, had flown in from the UK and was in self-isolation in Queensland. I had to pass on the news by phone, knowing she was alone, on a remote farm waiting to do her seasonal worker visa.
No lingering hugs, popping on the kettle for a cup of tea or perhaps drinking something stronger, while we offered comfort and shared happier memories of the kind, compassionate storyteller we both adored. Any other time she would have hopped on a plane, I would have been at the airport to welcome her with open arms.