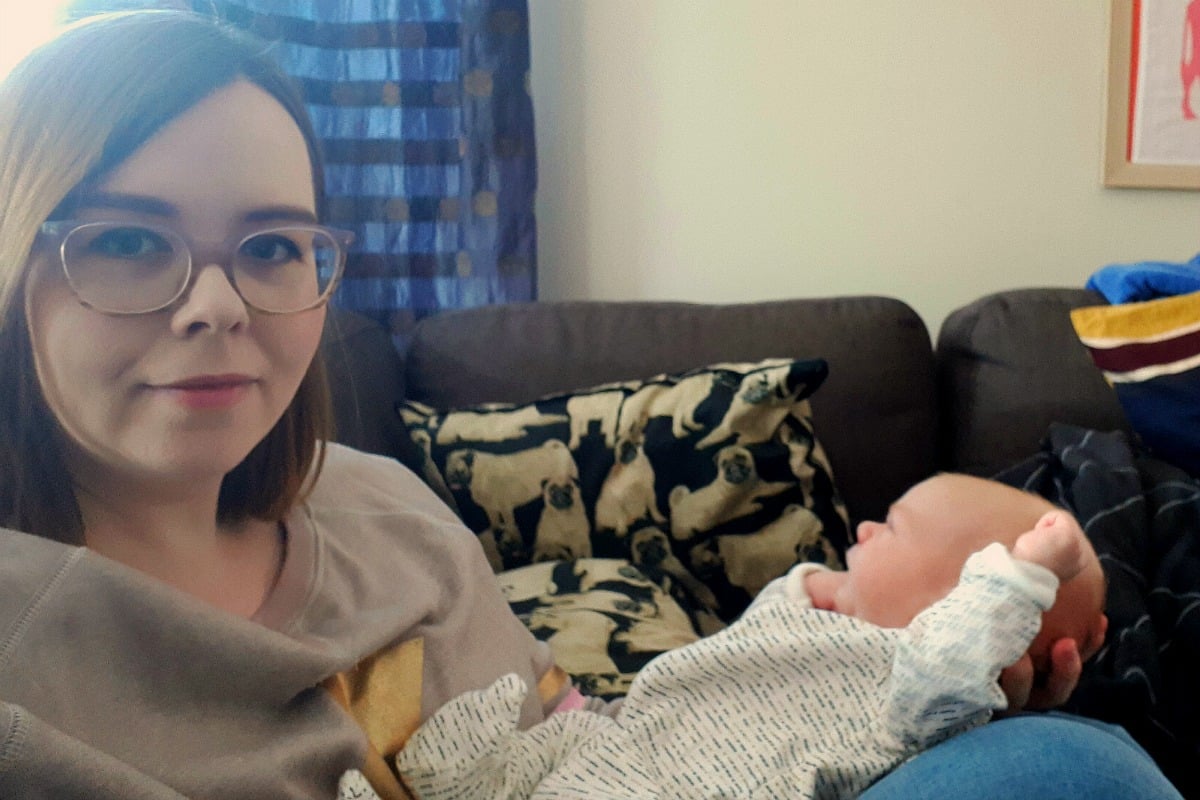 While I was in hospital having my first baby, the whole world changed. Under any other circumstance, that would sound like an exaggeration, but not now.
When I was admitted on March 10, coronavirus was certainly being taken more seriously than it had in previous weeks, but things accelerated with terrifying speed during this period.
Just days before giving birth, I'd gathered with friends and family for my baby shower. There was food, games, baby chats and lots of hugs, which seems inconceivable — even dangerous — now, just a few weeks later. I remember talking about people clearing stores of toilet paper and reflecting on how disappointing it would be to have a holiday disrupted due to COVID-19.
Watch: Your COVID-19 questions, answered. Post continues below.
It's incredible now to think that these seemed like the most significant issues associated with the crisis.
The day after my son was born, the World Health Organisation declared a global pandemic. During a long, difficult, sleepless night in hospital, battling exhaustion and pain, I discovered via social media how quickly things had taken a turn for the worse. I was floored by stories coming out of Italy and the US.
Those moments in hospital after a difficult birth are lonely and scary for any new mum, but I was truly terrified as I tried to comprehend and reconcile what was going on – what had I brought this baby into?
We got home about a week before social distancing was implemented. In those first few days, we only had immediate family visit but they merely observed the baby from a considerable distance — no cuddles and no getting too close.