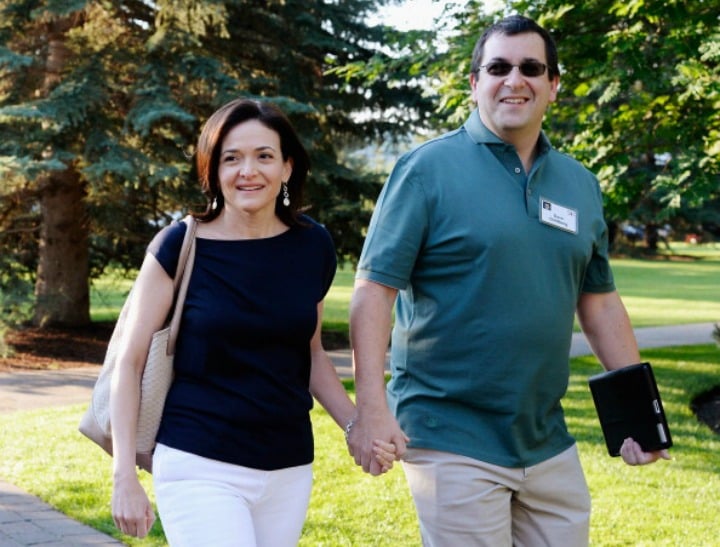 One of the world's most prominent women, Facebook COO Sheryl Sandberg, suffered an unimaginable loss this week when her husband died in a freak accident while holidaying in Mexico with his family.
Lots of words are being written about Sheryl Sandberg today.
Words describing her relationship with her husband, words detailing her husband's sudden death, words speculating on how it might feel to be her, words describing what she had and what she has lost.
Some of them are even her words, republished and polished so that we, her audience, might understand what she has lost in the midst of all that she had. After all, one of the reasons we know about Sandberg is her blockbuster book Lean In, which at its most basic is an upwardly mobile narrative of success, a recipe for her audience to apply to their lives.
But now Sandberg is in the news not because of her success but because of loss. Two days ago her husband, Dave Goldberg, died unexpectedly, and in that instant nothing, not money, not positive thinking nor fame could protect her from this.
You see, at the end of things we are all the same.