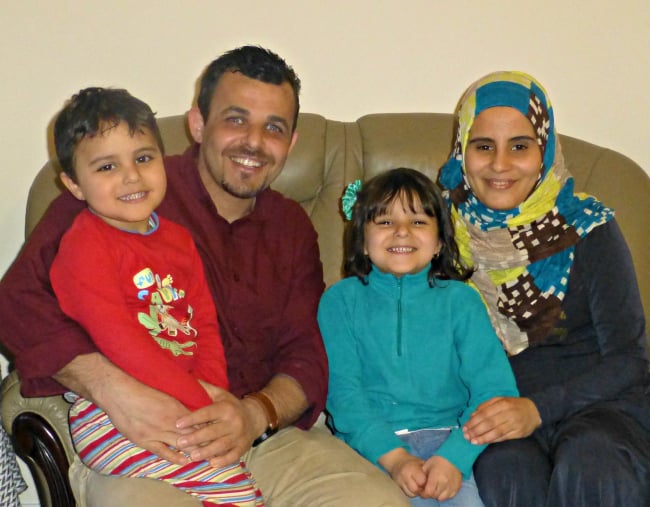 I wasn't sure what to expect as I took the train from Paddington Station in London to the small regional town of Ottery St Mary in Devon, around 250 kilometres away.
I was travelling to meet a group of compassionate Brits from all walks of life who had one thing in common – an energetic desire to do something tangible to respond to needs of Syrian refugees, millions of whom have been displaced by years of brutal conflict.
The UK's new community refugee sponsorship scheme, which was co-designed by the UK government and interested community groups, is inspired by a Canadian program which has run for about 40 years and has resettled more than 300,000 refugees.
In the UK members of the community can now sponsor the resettlement of refugees referred by the UN High Commissioner for Refugees. To act as sponsors, a community group must raise £9,000 (AUD $16,000) and commit to providing two years of accommodation and practical assistance to the family upon their arrival in Britain.
The volunteers I met comprised a couple of teachers, a retired nurse, a dentist, a lawyer, a policeman, a church leader and various others who have rallied together to provide a comprehensive network of support to one family. In a community of just 7,000 people, they had managed to find a resident who spoke Arabic and was willing to act as interpreter while the Syrian family learns English.
Hani Abdile is a refugee who escaped from Somalia to Australia. Watch her incredible story below. Post continues after video.
Having been handed a cup of tea and a slice of sponge cake, I was introduced to the Syrian family at the heart of the gathering.
The mother Amneh is a small and quietly smiling woman and is clearly already making leaps and bounds in learning English. The father, Hani, comes across as a gregarious and energetic man – a house-painter by trade with a growing reputation for his schwarma and pizza. Their two playful young children stopped running around periodically to grab a biscuit or smear chocolatey fingers on their parents' trousers.