It's hard to imagine a victim of a horrific bomb blast in the Syrian city of Aleppo has anything to smile about.
That's probably what makes footage of this brave little girl's smile all the more heart-wrenching.
The toddler sits in an Aleppo hospital, her head bandaged, when she turns to the camera and smiles as people off-screen amuse her with blown up surgical gloves.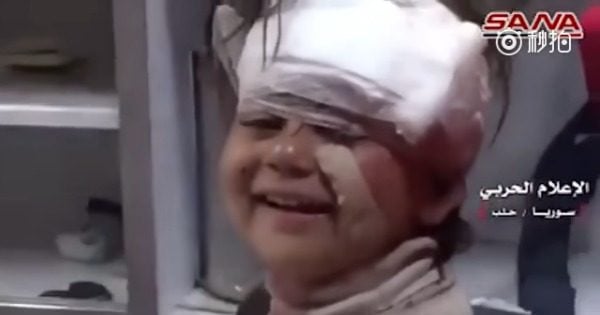 Her smile, juxtaposed with the physical representation of the horror she must be facing, has touched thousands of people who have shared images of the girl online.
The footage was aired by the Syrian Arab News Agency after the apparent terrorist attack on a bus convoy killed at least 126 people - including more than 60 children - on Saturday, according to the United Nations. The passengers were evacuees from besieged Syrian towns.