Co-sleeping is one of those parenting topics that gets emotions high.
Admit you do it and you become criticised for endangering your baby, say you are against it and get accused of being cruel or cold.
It's a difficult subject.
While experts caution parents not to co-sleep, studies show more than 50% of parents do. While most studies have examined the effect of the babies and the dangers associated with co-sleeping a new study has looked, for once, at the impact it has on the parents and their stress levels.
The study, published this month in the journal Developmental Psychology tracked 139 couples who co-sleep.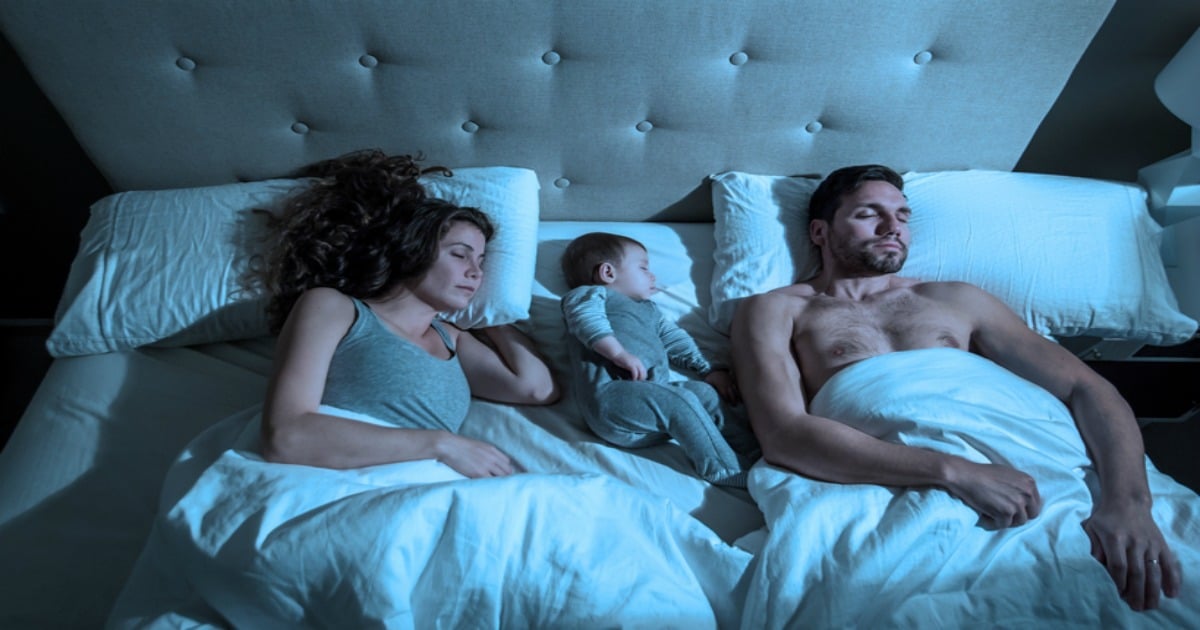 Co-sleeping is one of those parenting topics that gets emotions high. Image via IStock.
The families actually allowed cameras into their bedrooms at various stages throughout the infant's development.
In the study nearly 75 per cent of the parents co-slept with their babies early on, about half were still co-sleeping three months after the birth, and one in four babies continued to share a bed or a room with their parents when they were above the age of six months.
Dr Doug Teti told The New York Times he did not expect to see co-sleeping associated with family stress. But he found the parents of babies who co-slept beyond six-months of age, a group he called "persistent co-sleepers," did show signs of stress, particularly the mothers.
The dads, well, not so much. They were fine.
The study found that mothers who co-slept past six months experienced "more fragmented sleep" and "less satisfaction in their marriages".