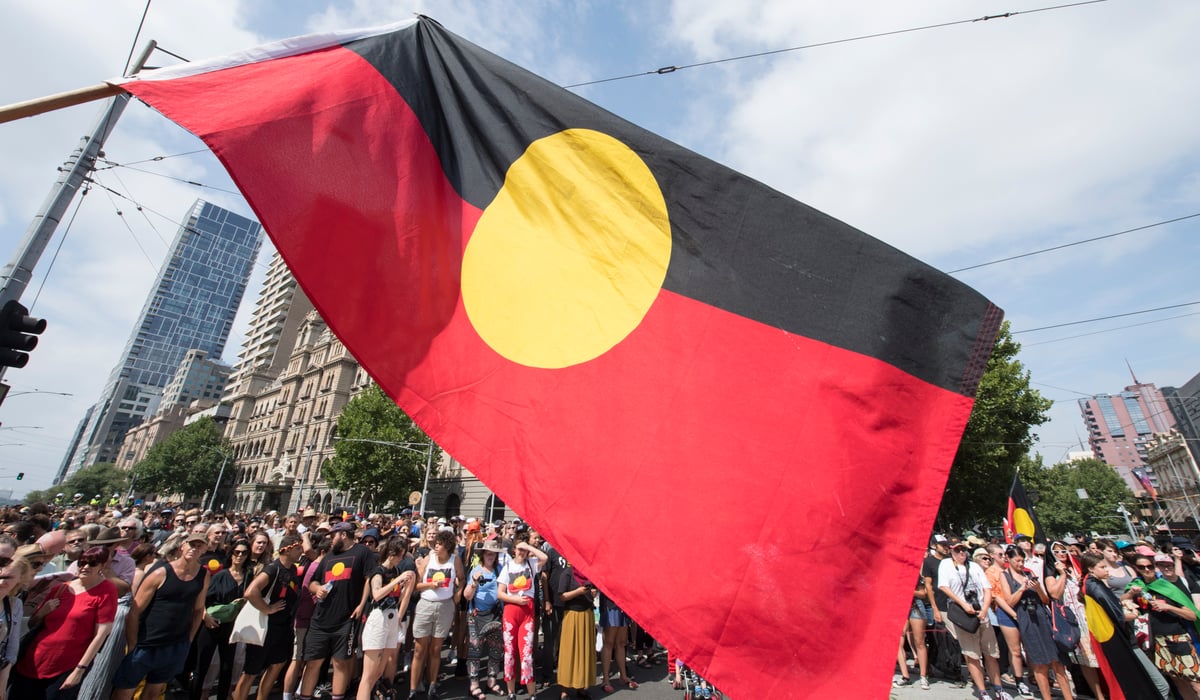 There's just over a week left until Aussies head to the polls to vote in the referendum on the Indigenous Voice to Parliament.
According to the most recent poll, support for the Voice referendum has ticked up for the first time in months but Yes still lags No voters.
A large aspect of the Yes campaign's argument is that the Indigenous Voice to Parliament will help 'close the gap' between Indigenous and non-Indigenous Australians.
But what does that actually mean, and what does 'the gap' even refer to?
Watch: Tony Armstrong on racism in Australia. Post continues below.
What does 'closing the gap' mean?
Close the Gap is a bipartisan government campaign that started in 2008 to improve the health, wellbeing and socioeconomic status of Aboriginal and Torres Strait Islander people. The targets address the Indigenous disadvantage seen in employment, life expectancy, child mortality, and more. The aims were designed to 'close the gap' within a generation, by 2030.
In total, there are 19 targets established.