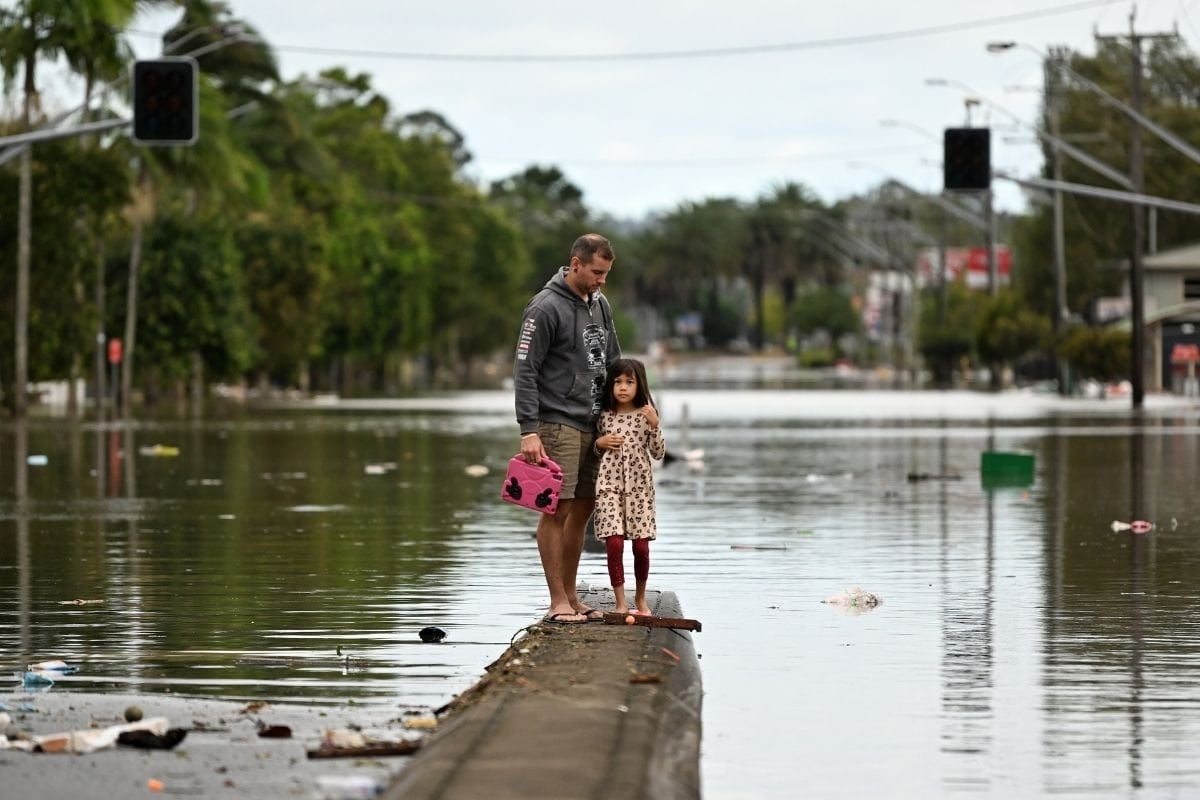 It's been a big week of budget talk. 
Both the Coalition and Labor have been forced to show us their hand with an election mere weeks away. 
There's no hiding when money is on the table. Money is black and white. You're either putting it towards one thing, or you're putting it towards something else. 
And climate change simply wasn't a priority this week. 
Writing for The Conversation, Professor of Economics at the University of Canberra, Steven Bartos, did a little math for us. 
In Josh Frydenberg's budget speech, the words 'climate change' were mentioned once. Anthony Albanese mentioned them five times in the budget reply. 
But as Bartos pointed out, neither side of politics has an explicit position on the links between climate change and natural disasters. So the correlation with the current flooding just sits like a big elephant in the room that is budget week. 
Watch: Josh Frydenberg's speech. Post continues after video.
Climate Councillor and leading economist Nicki Hutley calculated that just 0.3 per cent of total government expenditure for 2021-2024 has been committed to climate change initiatives - and most of that was committed prior to the budget, as was reported by the Climate Council. We know spending will drop from two billion this year to $1.3 billion in 2025-6. It's simply not a priority. 
Albanese pledged to "end the climate wars" citing his Powering Australia plan to drive investment in cheap, renewable energy. Labor's climate policy has been touted as at least "putting Australia in the race." But on Thursday evening, it was by no means the main driver of Albanese's speech. He didn't use it as the point of difference he could have.
This is where I pause and scratch my head. Because there appears to be a disconnect.