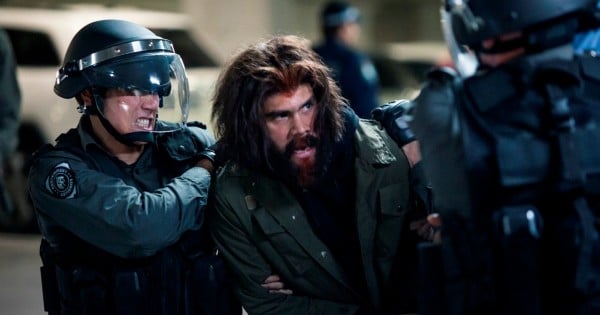 New Australian supernatural drama Cleverman premiered last night on the ABC, creating a buzz on social media.
For good reason. It's not just incredible, it also signifies a turning point in the Australian television landscape.
The show, an action drama, follows a young indigenous man who discovers he has supernatural powers. The plot? Inspired by real stories from the Dreamtime passed down from generation to generation.
It was made by an 80 per cent indigenous cast and crew.  And it's so good a second series already has the green light.
What are the people saying?
Outstanding, well written, well acted, well shot, well produced #Cleverman

— Captain Fluffula (@Fluffula) June 2, 2016
ABCTV tonight 930 Cleverman….we need a "clever man/person" in every OZ village…to keep governance, admin and regulators on their toes. — FatherBob (@FatherBob) June 2, 2016