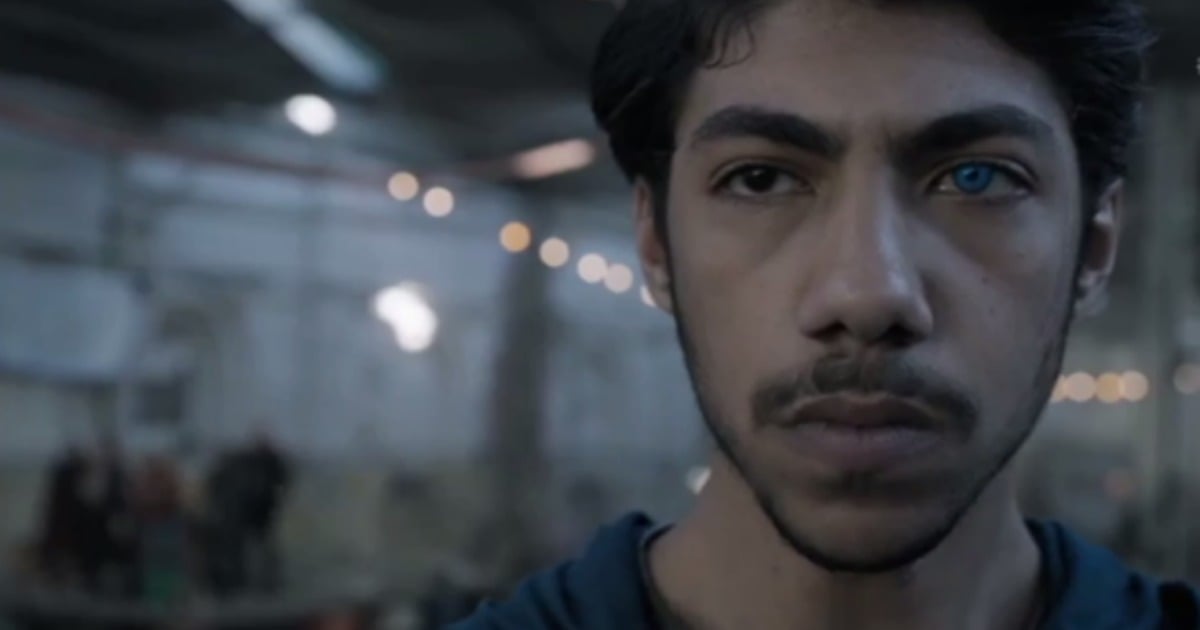 New Australian supernatural drama Cleverman premiered last night on the ABC, creating a buzz on social media.
For good reason. It's not just incredible, it also signifies a turning point in the Australian television landscape.
The show, an action drama, follows a young indigenous man who discovers he has supernatural powers. The plot? Inspired by real stories from the Dreamtime passed down from generation to generation.
It was made by an 80 per cent indigenous cast and crew.  And it's so good a second series already has the green light.
What are the people saying?
Outstanding, well written, well acted, well shot, well produced #Cleverman

— Captain Fluffula (@Fluffula) June 2, 2016
ABCTV tonight 930 Cleverman….we need a "clever man/person" in every OZ village…to keep governance, admin and regulators on their toes. — FatherBob (@FatherBob) June 2, 2016
.@SundanceTV Commissions Second Season of Australian Drama #Cleverman https://t.co/VkjILbfN5f pic.twitter.com/al7TB0k7Th

— Hollywood Reporter (@THR) June 2, 2016
PUMPED ABOUT #CLEVERMAN TONIGHT. Between this, Secret City & The Kettering Incident it's a killer year for local TV.https://t.co/2vLIHTiBBe — Benjamin Law (@mrbenjaminlaw) June 2, 2016
And that's just a snippet of the reviews.
Lead director Wayne Blair (The Sapphires) and series creator Ryan Griffen have made what looks like is going to be the show to watch this year, especially considering their incredible line up, including Deborah Mailman, Steph Dawson, Rob Collins, Frances O'Connor, Hunter Page-Lochard, and Jack Charles.
Hear Rosie Waterland talk about the show in this week's episode of The Binge. Post continues after audio. 
Here's what you need to know about it.
The show is set in the "near-future", where superhuman people have emerged. They are put into containment zones, exiled from society, or sent to detention centres.
And, as Rosie Waterland explains in The Binge, the plot line shadows contemporary Australian culture.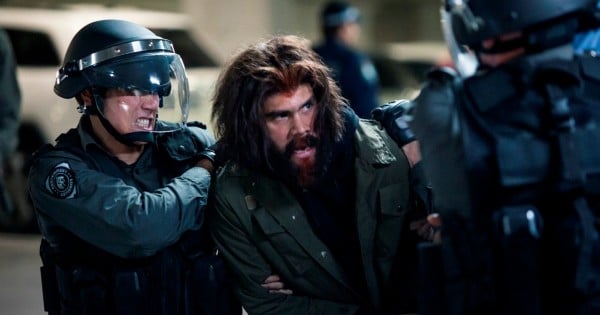 Image via ABC
"It seems like there's a lot of symbolism in terms of indigenous Australians being considered 'others' by Australian society, but [in the show] the 'others' are 'others' in the way that they're extraordinary, like the X-Men.
"So it seems like they have these X-Men style powers, that are based in in indigenous mythology, and because of that, society at large is afraid of them, and is trying to push them out of their homes, trying to take children away from their parents, to 'protect them', which of course, shadows the stolen generation." Rosie says.
Watch the trailer, here:
Rosie's co-host, Laura Brodnik, is also very excited about this show and there are several reasons. Not least because she's a massive sci-fi fan who usually gets mercilessly ribbed for her passion by Rosie.
"As much as I'm a huge fan of how super-hero TV of late has depicted female characters... in terms of different nationalities and races... Casts are notoriously white-washed, the heroes are always white, attractive, heterosexual people.
"The fact that we're getting a cast that is 80 per cent Aboriginal, I think that is amazing... hopefully it will be hugely successful," Laura says.
Image via ABC
"There is so much going on in this show that is brilliant and important and also just entertaining," says Rosie.
Something that she and Laura agree on, at last.
Cleverman is on ABC and ABC iView.
You can hear the full episode of The Binge below. For more episodes, you can find us on iTunes, download the Mamamia Podcast app, or, if you're on Android, search for us in your favourite podcast app.