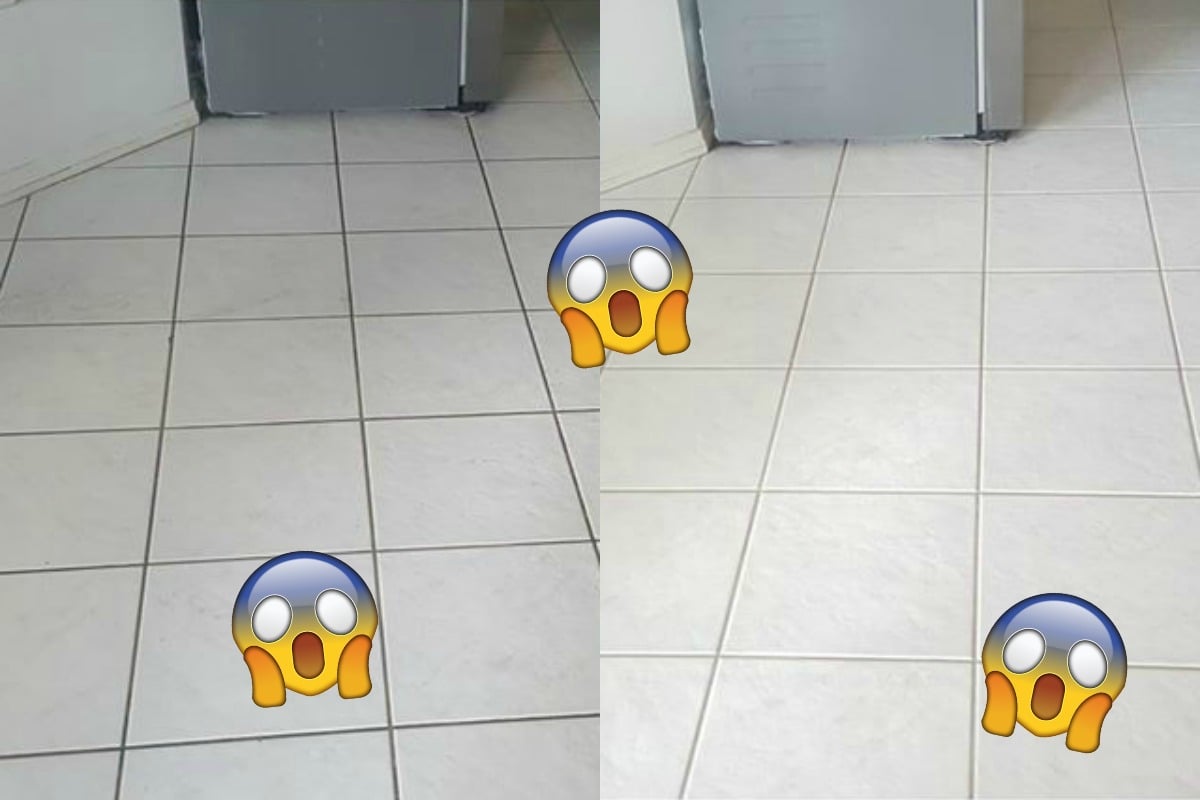 When it comes to cleaning, there is no task we despise more than having to clean grout.
Like making a dentist appointment or answering our backlog of emails, cleaning grout is one of those things in life that we know we should eventually do, but we keep putting it off for as long as possible.
There's just something about spending hours ferociously scrubbing the tiny cracks in between tiles that just doesn't appeal to a lot of people.
Thankfully, the all-knowing Queen of Clean has come up with a genius cleaning hack to effortlessly clean the dirty grout on tiled floors.
The secret is Vanish Napisan Gold Pro Stain Removal Powder.
Yep, the same powder we use to whiten our clothes also helps whiten our floors, too. And the best thing is – it's only $12.
Professional cleaning queen Rebekka Ladner adds two scoops of Napisan to a bucket of water, which she uses to mop the tiles with before scrubbing.
She then rinses the tiles and mops them one final time with hot water and methylated spirits.
And the results are so satisfying.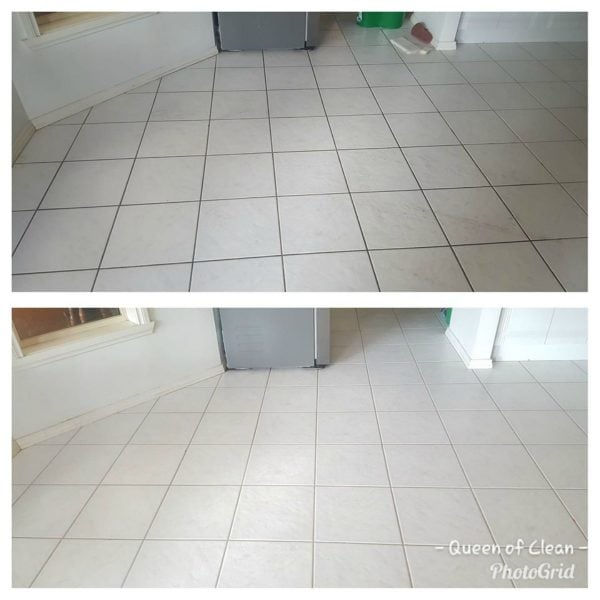 "Bunnings sell two grout brooms, one is $10 and the other is in the $20 range. Just be careful as obviously the floors are extremely slippery when mopping," she shared on her Facebook page.