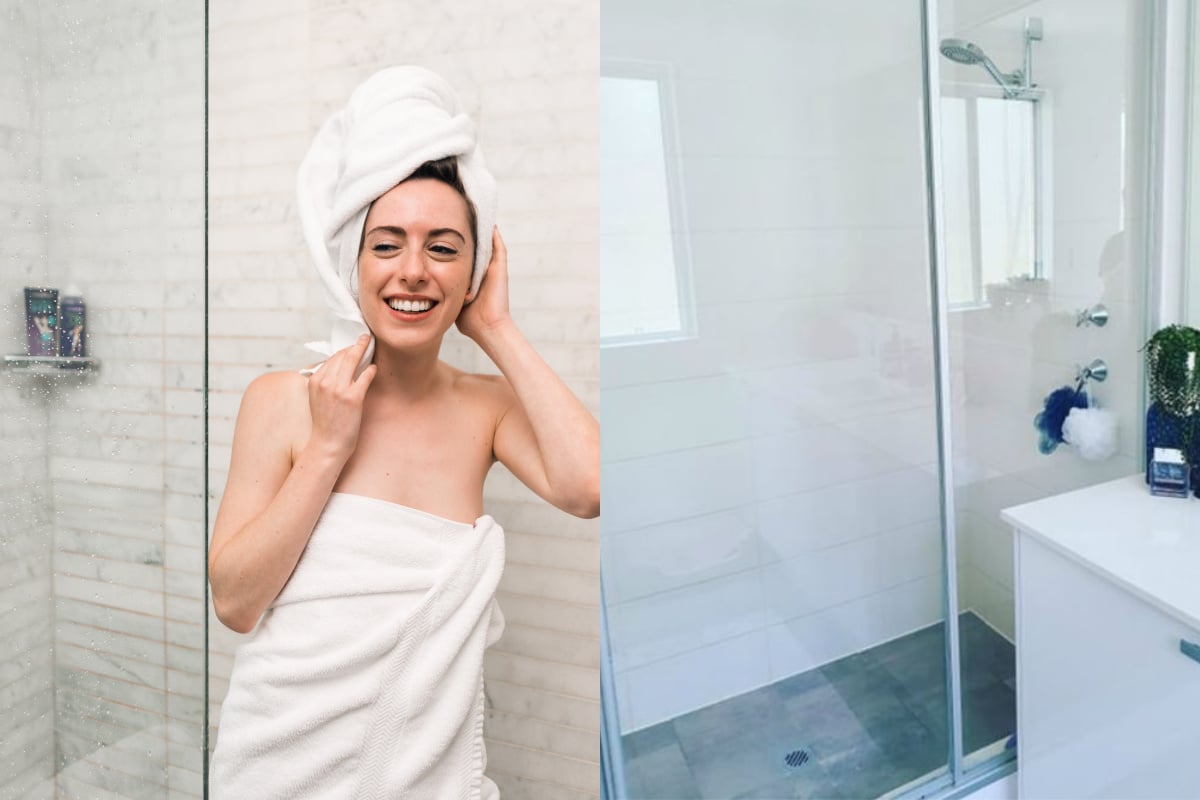 When it comes to our weekend cleaning ritual, there are a few chores we all truly despise.
Chores like cleaning the dried gunk off the stove, fishing out the food scraps that have taken on a new life form at the bottom of the kitchen sink and worst of all, trying to remove the dreaded soap stains from the shower screen (or "glass cancer" as one mum so aptly put it).
Thankfully, a few wise mums from the Mums Who Clean Facebook group have shared a genius cleaning hack that cuts through shower grime – and it doesn't involve any elbow grease.
The secret is The Bar Keepers Friend Cleanser & Polish, or as the all-knowing mums call it, BKF. And the best thing is, it's only $8.
Niki was one of the mums to share her success with the cleaning product on Facebook.
"I've tried everything to clean that shower glass, I've used everything under the sun! And who would have thought an eight buck can of powder would have done the trick," Niki told Mamamia. 
And Niki says it's really simple to use.
"At first I just sprinkled it on the glass and tried to clean it that way with a normal cloth. It comes up good but as soon as the glass dries it comes back with the white soap scum so I grab a scourer, made it into a paste and scrubbed the glass.
"I left it on for a good 10 min just like easy off bam. All up I think it was a good 35 minutes while my kids were asleep."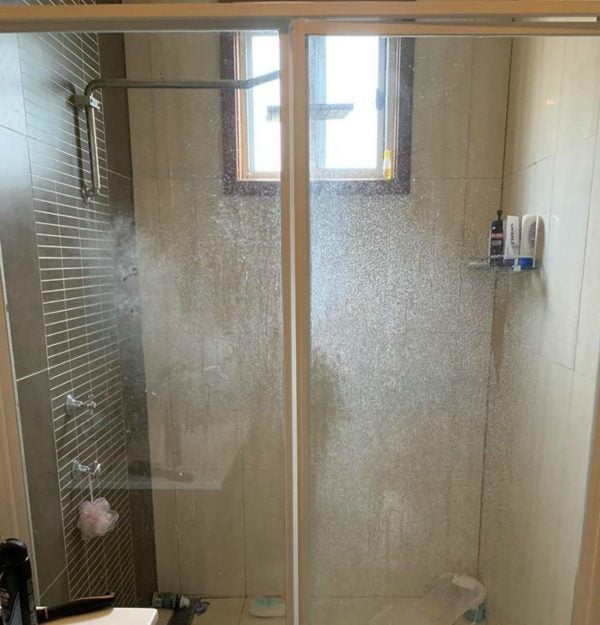 "A fellow mum on the group gave me the idea of using it. I thought it wouldn't have worked but it did... I've done both my showers now," she said.
Yep, it's truly life-changing stuff.
Another mum, who has been using the cleaner for a while now, also commented on the miracle product.
But she uses a slightly different method.
"I put the powder straight onto a wet cloth and rub it directly onto the surface. I keep wiping until the surface has suds, and then wipe the excess off with paper towel. I then use a clean wet microfibre cloth to wipe it down... The marks come off the shower glass within 30 seconds."