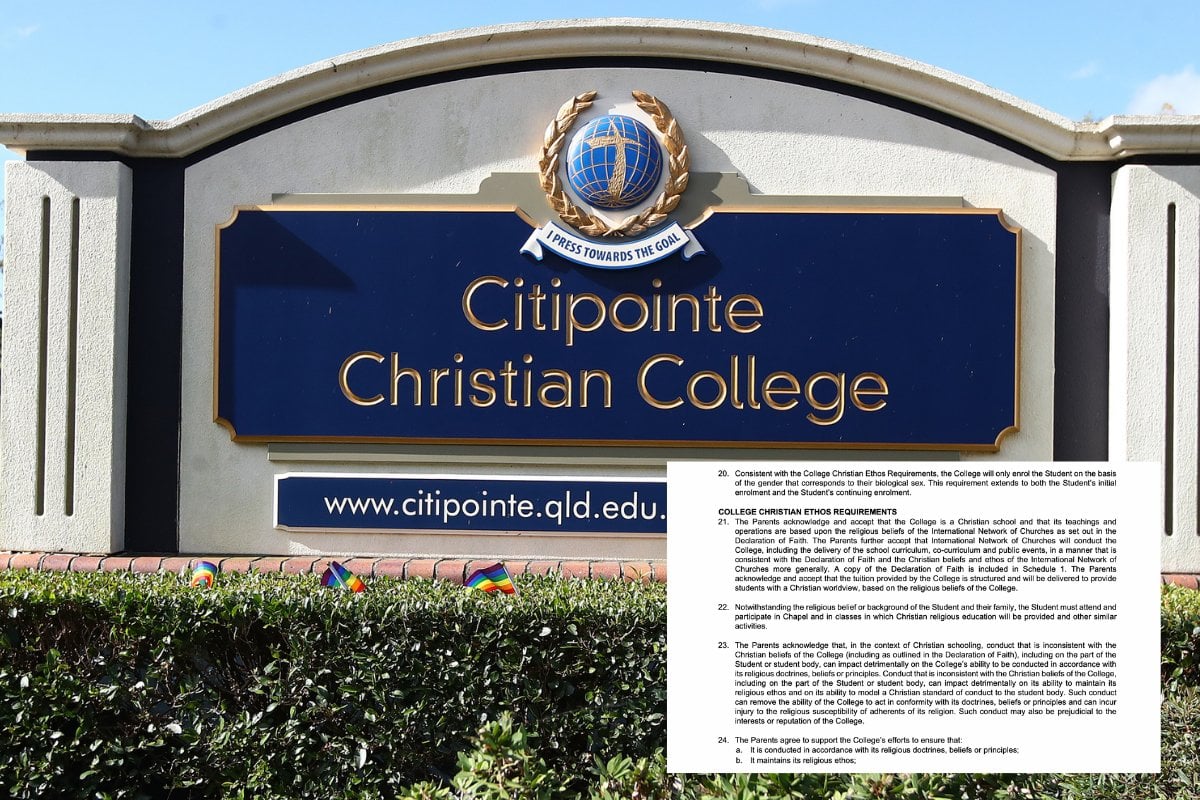 On Friday, Brisbane's Citipointe Christian College emailed parents an updated contract for them to sign on behalf of their child. If left unsigned it meant the student would no longer be allowed to attend the college.
The email was sent without any discussion with the faculty, days before class was to resume for 2022. It was sent with approval from Brian Mulheran, the principal.
In the updated contract it is stated that students must live by the 'Declaration of Faith'. This declaration is provided for reference at the end of the emailed contract.
It is openly anti-abortion, homophobic and transphobic.
Listen to The Quicky, Mamamia's daily news podcast. Post continues below. 
I'm a 35-year-old, gay male, who lives in Brisbane. I attended a Catholic high school. 
I'm no longer religious and while I understand the importance of religion and appreciate it, I also understand how it can have extremely outdated views that no longer reflect the time we are living in.
These views have real-world consequences and effects on the students who attend not only Citipointe but many other deeply religious private schools.
This language has been around for 50 years, it is now at a point where a school thinks they can put it in a contract and not face any repercussion.
When I posted about this on Facebook, I was met with many questions about why I care and why should I say anything at all if I'm not a parishioner of the church.
I'll try break this down for you as best as I can. Here are my answers to the many questions people have raised with me.
"If you don't agree then don't send your kids here"
As a proud member of the LGBTQIA+ community I have an obligation to stand by my friends, brothers and sisters and fight the battles that they can't. 
Such open discrimination against them in their formative years has deep psychological effects. They carry these effects with them for the rest of their life.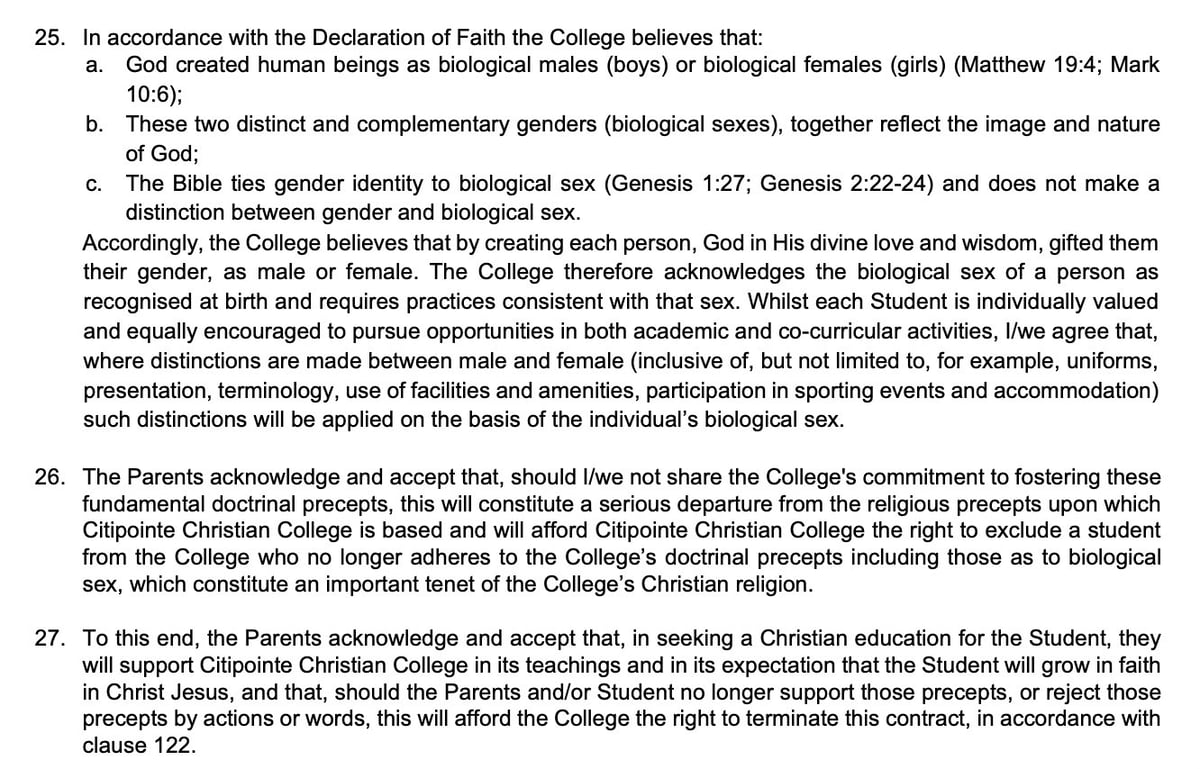 An excerpt from the contract. Image: Supplied.