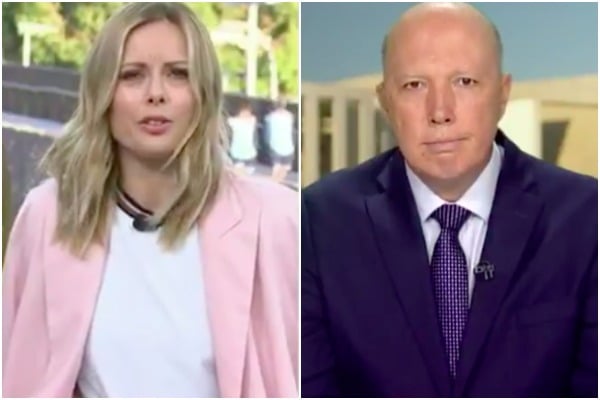 Yesterday, the Federal government announced it would be quarantining Australians evacuated from China, due to coronavirus, on Christmas Island.
They're doing it, the prime minister said, to "keep Australians safe".
But it appears the same luxury isn't being afforded to the 1800 people who call Christmas Island home, or those Australia is housing in the island's controversial detention centre.
Even more disturbingly, the Christmas Island Shire President didn't even find out about the plan, until he saw the news being announced on the SBS yesterday.
This morning on Today, host Allison Langdon tried to bring Foreign Affairs Minister Peter Dutton to account for the decision.
Here's a taste. Post continues after video.
"We have just heard from Dr Bartone from the Australian Medical Association, saying that they've not been consulted on this and that we need to find a more humane solution. What is your response?" she asked him.
"Look, Tony is a very decent guy and a great doctor and obviously the AMA has had a longstanding position opposing Christmas Island. So I think that is an issue really that's in the past, and the fact is we need to find a facility that can accommodate in the order of 500, 600 people. We want to make sure that we're protecting Australians both offshore and here as well," Mr Dutton replied.
"People are there for a maximum of 14 days whilst observations take place. Obviously there are medical facilities on Christmas Island. People will be isolated from the other Christmas Island community," he added.
AMA will be calling on the PM and the relevant Ministers to find a much more humane solution to dealing with a group of very vulnerable and concerned Australians. #coronavirus https://t.co/x9u2YRueCt

— AMA Media (@ama_media) January 29, 2020