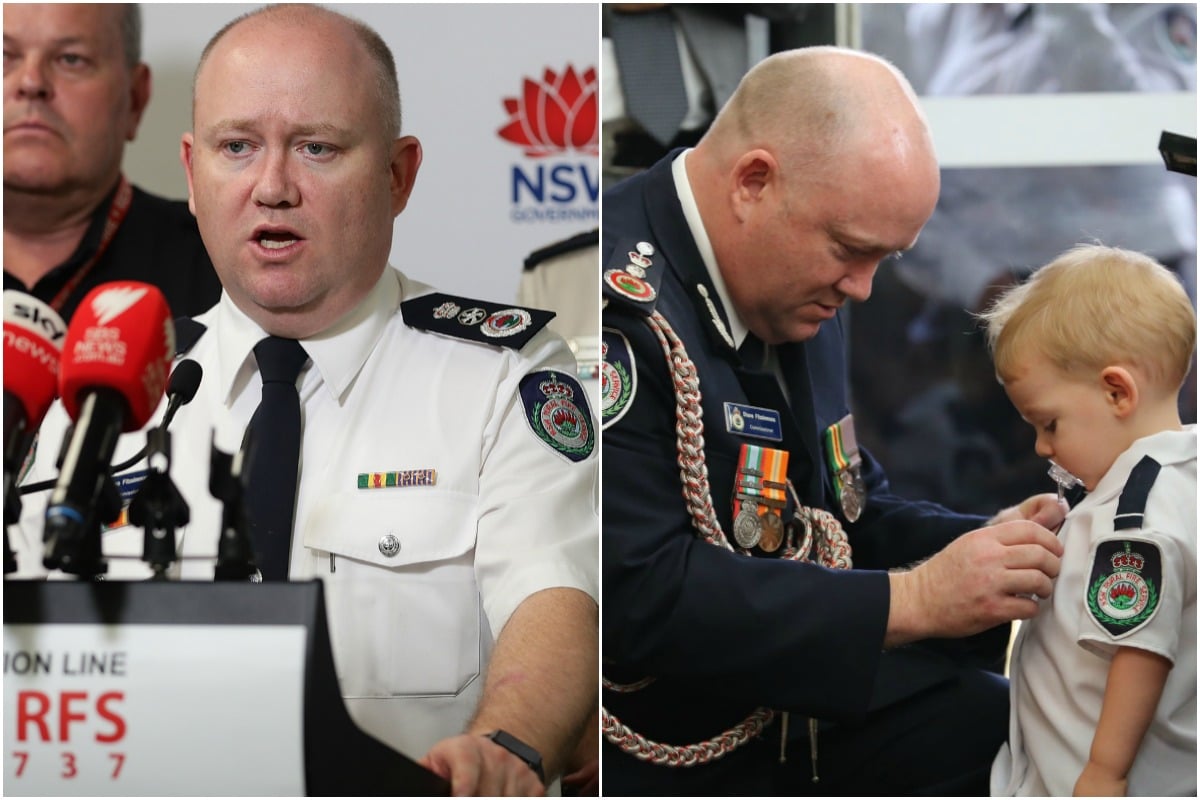 As we watch our country burn, there's one face that has risen above the rest.
A calming but empathetic, direct but respectful presence amidst bushfire devastation that has shocked Australians the country over.
NSW RFS Commissioner Shane Fitzsimmons is the leader we're looking to right now. The beacon of knowledge, wisdom, and professionalism we're craving as our country falls down around us and fires continue to burn out of control.
Studio Ten are also full of praise for the Commissioner this morning. Post continues after video.
He's there on our TV screens and on the airwaves when we wake up in the morning, and he is still briefing, talking, reassuring and warning until the last news bulletin of the night.
He's been surviving on little sleep, pulling 18-hour shifts, and it's important to note, he's been doing so for months. This bushfire crisis has been raging since November and he's been consistent in his leadership of the world's largest fire service, consisting of some 74,000 volunteers.
He's visiting disaster zones, attending funerals for the fallen, fronting every media outlet that needs an update, and giving his expertise to strategy rooms that are working out how to disperse and relieve exhausted crews on the ground.