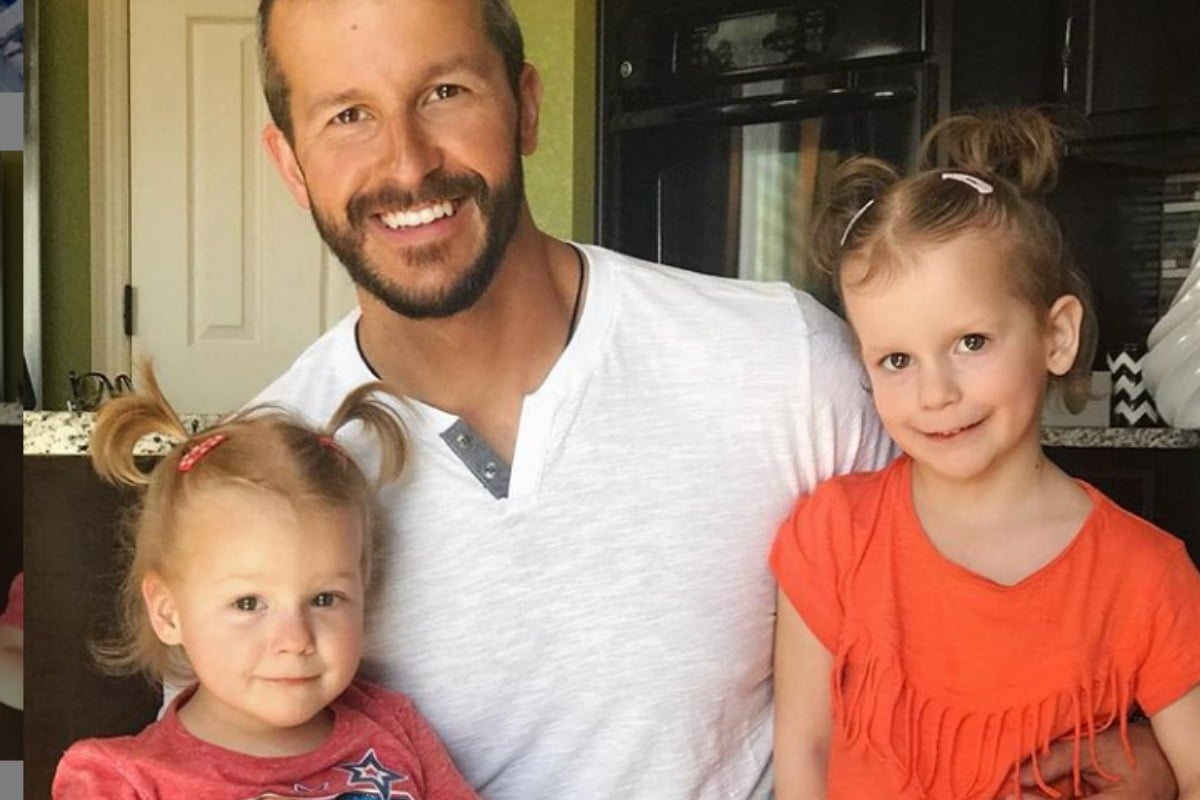 When Chris Watts closes his eyes, he hears his daughter screaming; "Daddy, no!"
The Colorado Bureau of Investigation has released a new report, a prison interview from February 18. It's the first time Watts, 33, has publicly confessed to murdering his wife and two children.
He is currently serving three consecutive life sentences for the murder of his pregnant wife Shanann 34, and their daughters Bella, four and Celeste, three.
This is the moment his neighbour showed him footage of him leaving his house after murdering his wife. Post continues after video.
The police report reveals he and his wife had sex when she arrived home from her work trip at 2am the day of the murders.
He felt she knew he had been cheating on her, because he had used his credit card to pay for dinner with his co-worker.
They began having sex in the missionary position and Watts said he felt 'strange' and questioned who he had become. "The sex was like a trigger point, like you hit the push button on a bomb and it just blows up," he said.
Watts told investigators that morning they had an argument in their bedroom, during which he admitted to having an affair.
He said his wife told him; "you're never gonna see the kids again."
He 'snapped' and put his hands around her neck and strangled her.
"I wish I could've let go," Watts said.
"It just felt like there was already something in my mind that was implanted that I was gonna do and when I woke up that morning it was gonna happen and I had no control over it."
Watts was wrapping Shanann's body in a bed sheet when Bella walked in, asking what was wrong with Mummy.
"Mummy don't feel good," Watts said he told her.
Watts said he tried to carry Shanann down the stairs but lost his grip and ended up pulling her along.
Bella was watching and started to cry.