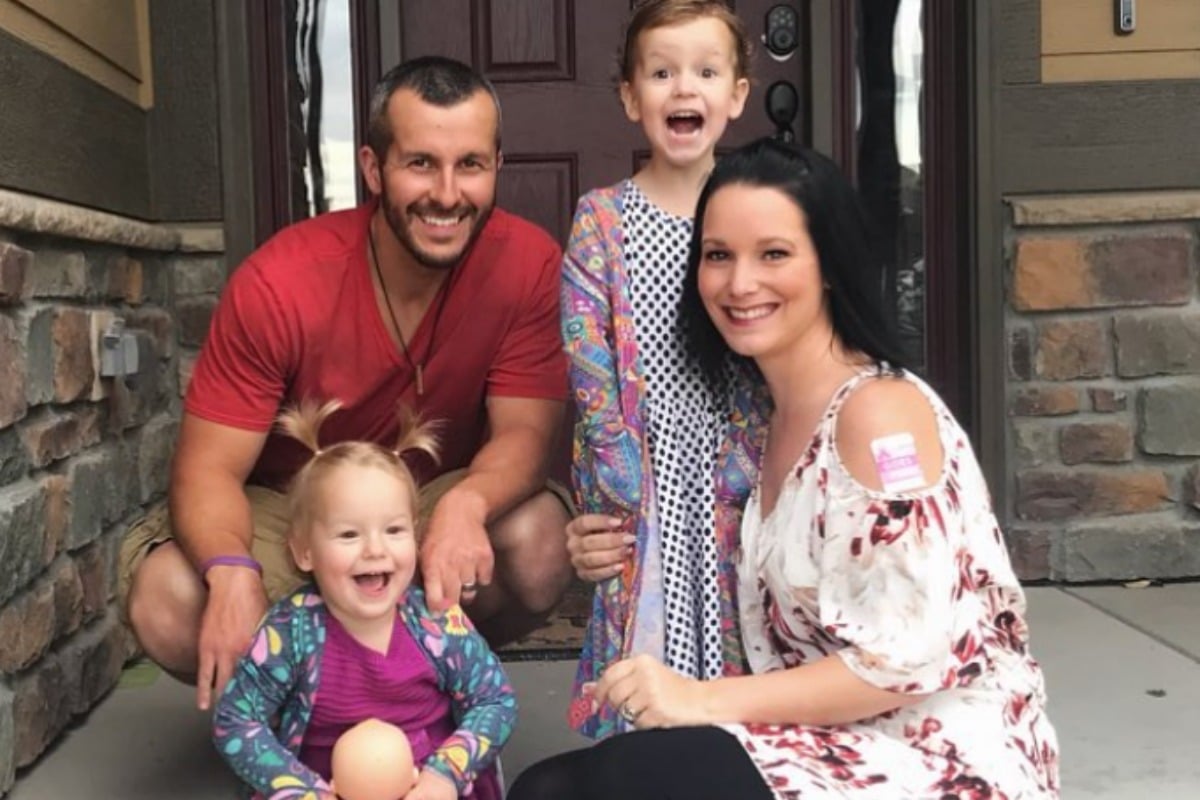 New details suggest US killer Chris Watts' daughter walked in on him as he was disposing of his wife's body.
Bella, four, walked into the room as Watts, 33, was wrapping Shanann, 34, in a sheet and asked him; "What are you doing with mummy?"
Shanann's lawyer Steven Lambert has revealed the chilling details in an exclusive interview with Dr Phil.
You can watch a clip from the interview here. Post continues after video.
He added that the children didn't witness the strangling murder of their mother.
The interview does claim, however, that Bella was aware her father had killed her mum and three-year-old sister Celeste, and pleaded with him not to do the same to her.
"Please Daddy, don't do to me what you just did to Cece," is what Mr Lambert says she asked.
There were signs in her autopsy Bella fought for her life.
Mr Lambert also outlines how Watts went about killing his family and the circumstances that led to it.
He had taken his girls to a birthday party, feeding them pizza and a snack before putting them to bed.
Hours later he had murdered his wife, and suffocated his children, allegedly after confessing to an affair and hearing Shanann's response; "you're not going to see the kids again."
He initially denied claims of killing his family, making public pleas for their safe return. Then, he claimed he killed her after watching her murder their daughters on the baby monitor. It was all untrue.