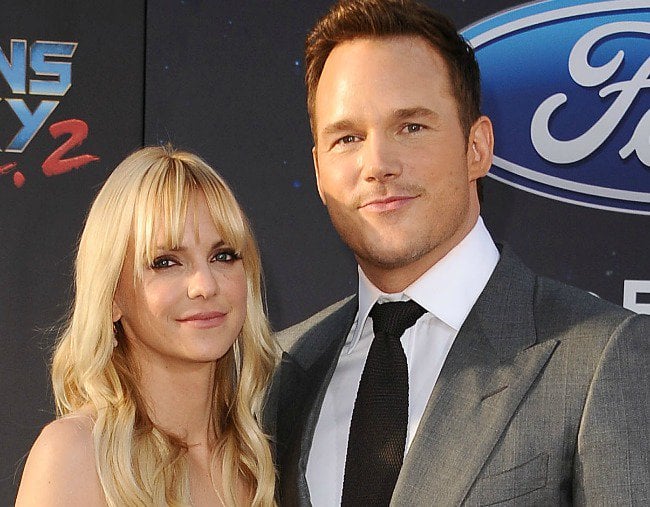 Anna Faris and Chris Pratt's divorce was finalised three months ago, but it's clear there is still a lot of love and respect between them.
Pratt, 39, announced his engagement to girlfriend Katherine Schwarzenegger, 29, in an Instagram post on Monday and Faris was widely praised for her super sweet and mature comment.
 

View this post on Instagram

 
"I'm so happy for you both!! Congratulations!" the 42-year-old Mom actress wrote.
She has since discussed her ex's engagement on her podcast Unqualified, sharing that Pratt sent her a text before he made the news public on social media.
"Chris texted me this morning and he was like, you know, 'I proposed to Katherine last night'," she said.
"And I was like, 'Ah! That's amazing.'"
And then, because Faris is an absolute champ, she reminded him that she can officiate weddings.
"And I texted him back, 'Just want to remind you, I'm an ordained minister,'" she joked, adding that she's "not very good at it".
Faris also said she knew Pratt was planning to propose – and she's absolutely fine with it.
"I knew that it was going to happen. I love her, and I love him, and I'm just so happy that they found each other," she explained.
"The truth is there isn't any bitterness and I'm just so happy we're all really happy."
The former couple separated in August 2017 after almost nine years of marriage. They share a six-year-old son named Jack.
Faris has been dating cinematographer Michael Barrett since October 2017. Pratt and Schwarzenegger began their relationship in June 2018.
Since their separation, the former couple have co-parented their son and were even spotted trick-or-treating alongside Jack and their current respective partners over Halloween.