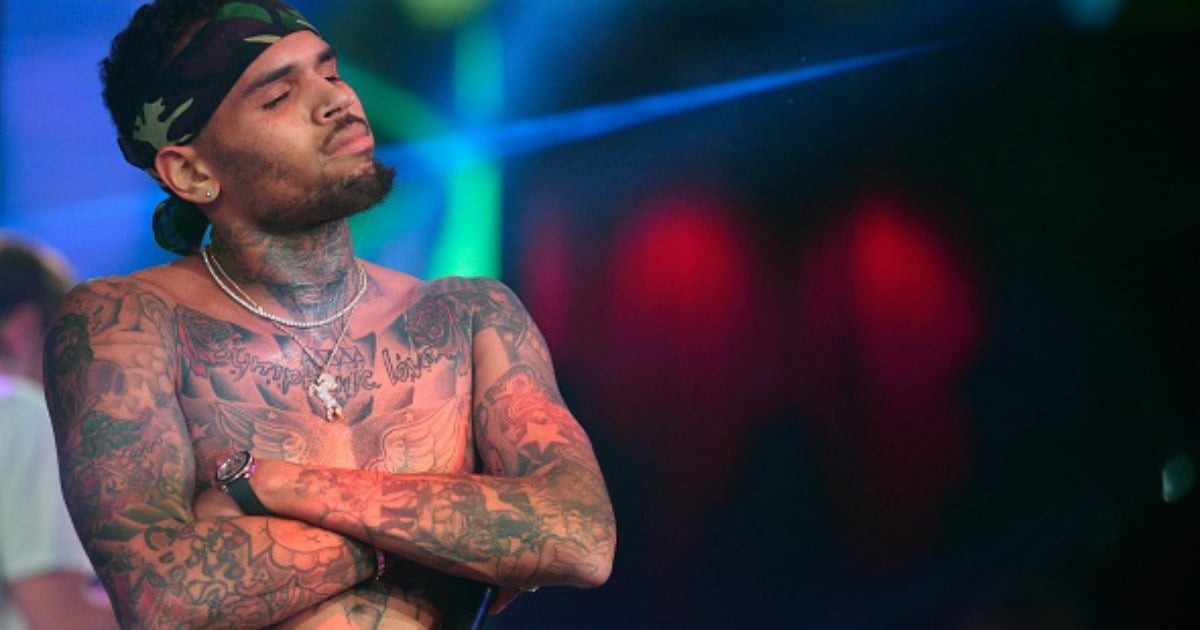 Over the weekend, Chris Brown, 26, was accused of assaulting yet another woman at a Las Vegas hotel.
Apparently, Liziane Gutierrez tried to snap a picture of the R&B singer at a private party in his hotel suite, which he didn't take kindly to, allegedly punching her in the face, before trying to steal her phone.
TMZ reports that Gutierrez called the police shortly afterwards, but has not pressed any formal charges against Brown.
He has since denied the attack in the Chris Brown-est way possible, posting a diss-laden video to his Instagram account, which was, of course, removed soon after.
The video, in which Brown accuses Gutierrez of "looking to get a cheque or start some shit", has since reappeared in various locations across social media.
Here it is on Twitter:
"I don't notice old-looking bitches, bitch is old, like dusty," says Brown, very convincingly and erratically rubbing his head. "She came to Vegas, she probably came to my room, and was too ugly to get in."
What a defence. Case closed, I'd say.
It is worth noting that, aside from pleading guilty to assaulting his then-girlfriend Rihanna in 2009, Brown was also accused of trying to snatch a woman's phone after she attempted to take a photo of him outside a Miami club in 2012.
That case was dismissed, citing a lack of evidence.
Whether or not he is guilty in this instance remains to be seen, but it isn't a great start to the New Year for Brown who proved he has learned less than nothing by posting the following on his Instagram:
"I'm going to be hella rich after all the lawsuits I file from these crazy individuals who keep lying on my name. Happy NEW YEAR! Time for some of us to grow the fuck up!"
Yes, it's certainly time for someone to grow the f*ck up.