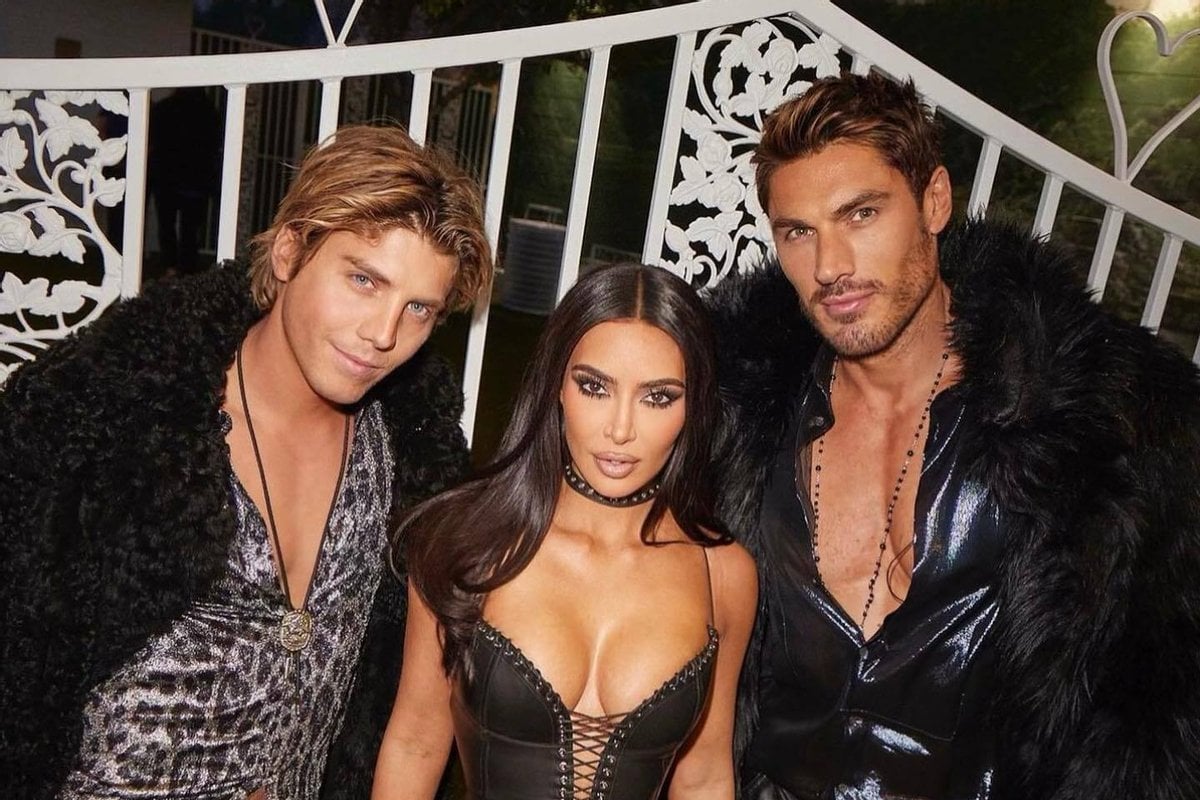 It's been a big, dramatic year for celebrity divorces, but how about a celebrity marriage AND divorce in the same year? That's still a little unique.
Celebrity hairstylist Chris Appleton has filed for divorce from actor Lukas Gage, six months after their April wedding in Vegas.
What made the wedding noteworthy at the time was that it was officiated by Kim Kardashian.
And what makes the divorce even more noteworthy now is that it was featured on The Kardashians reality show ONE DAY before their listed separation date.
The wedding aired during the show on November 9, and Appleton's filing stated he and Gage split on November 10.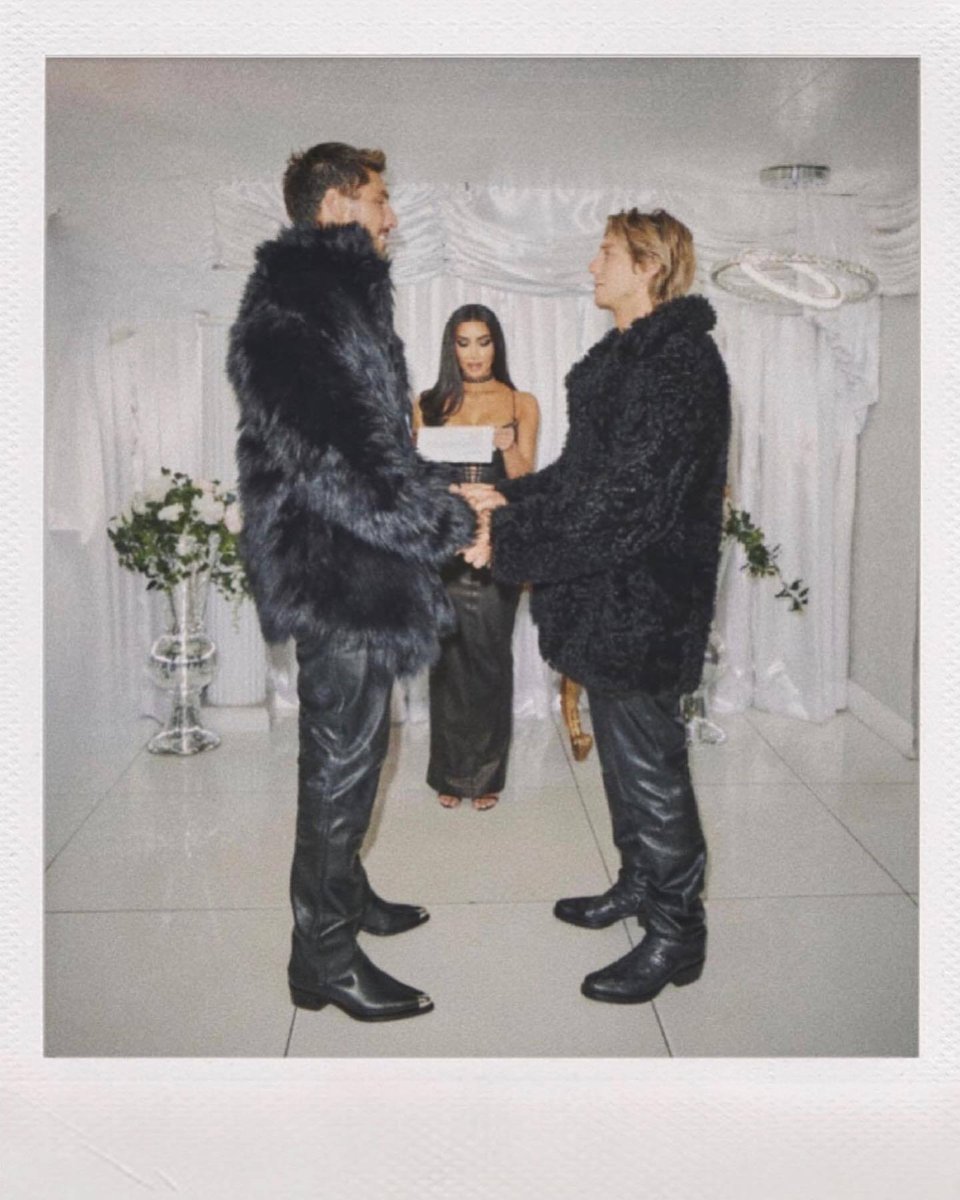 Image: Instagram @kimkardashian.