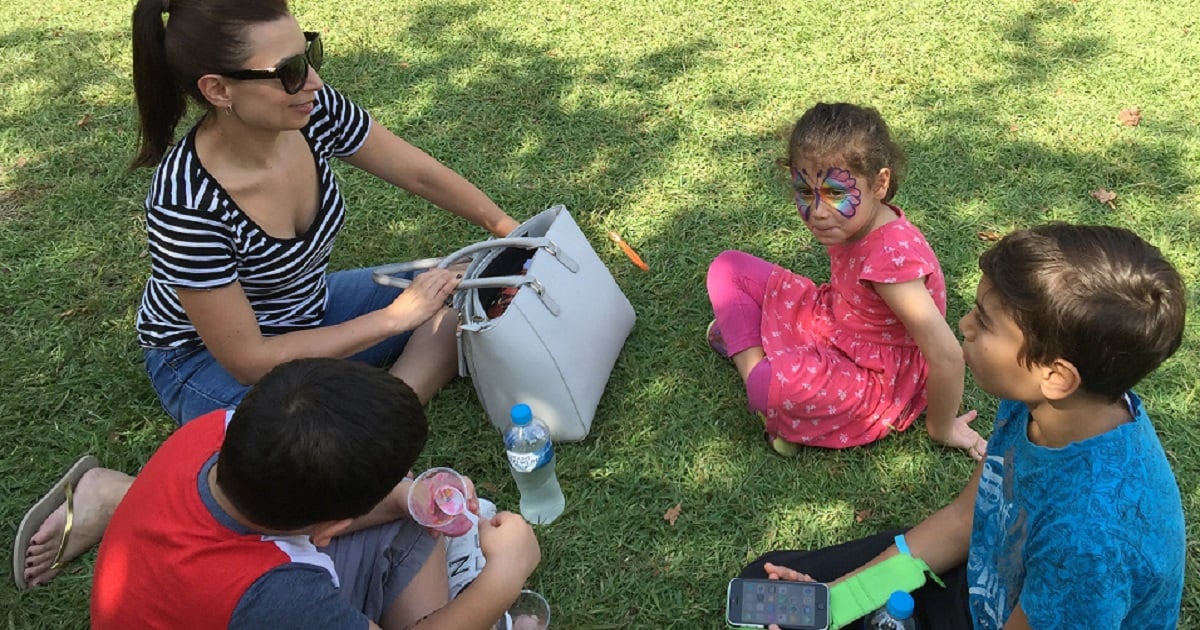 My son thought the ATM was a magical money machine that everyone had equal access to. As far as he knew, you went to the shops, got money out of the money machine, and then bought whatever it was you needed.
It was so cute, almost as cute as when my little brother thought babies were made when "an egg inside a lady cracks and comes through as a baby when she wants one". I had to tell my little brother the cold, hard, factual truth.
And I told my son the truth as well, even though he was only four at the time. We have to work for our money.
He seemed to understand.
Hello, Bump: Bec Judd talks about her pregnancies. Article continues…
I explained that Mum and Dad had jobs and for doing those jobs our workplaces put money in the magical money machine for us. Not everyone earns the same, it depends on how hard we work.
Life lesson: The harder you work, the more money you will end up with. 
I thought it was a pretty good parenting moment, as parenting moments go.
Now all my children are older and have more of an understanding of how money works. All of them are school-age and at this point I've come to realise investing in their future is very important.
Westpac spokesperson Jenny Melhuish has six-year-old twin girls and she tells me it's all about balance.
"I think it's really important that kids understand where money comes from and how you make it. And I think having those conversations with children at a really early age is important."
She says there are 3 key ways to invest in your children's futures:
1. Teach them about money.
You can start teaching children about money from a young age by introducing any system of work that equals a reward and when they are old enough, you turn that reward into money. Just a little bit at first, and then more as they get older and show they can be responsible.