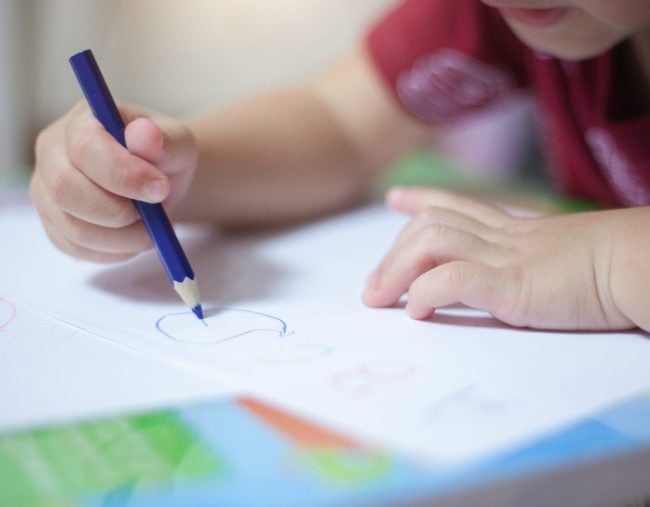 We comfortably call an elbow what it is – why do we find it so hard to teach the words vulva and penis to children?
I've said the words vulva, vagina, penis and testicles so many times over the last 20 years that they are pretty much just like any other words for me.
Although my day job is not always ideal dinner party conversation it does sometimes lead to interesting discussions with parents of younger children.
Adults generally find it embarrassing to talk to other adults (including doctors) about these parts of the body, even though these parts of the body are like all others. They have functions and it just so happens that one of these functions is sex, or sexual touch. Thus the awkward pause after entrée when I'm asked what I do.
There are many important talks we have with our children about safety. Including how to cross the road, not to play with matches or run around the outside of the pool. How many of your safety talks have included the words vulva, penis and bottom? This is the most important conversation using proper words that you can have with your child.
I've seen the impact of kids learning for the first time what the proper names of their private parts are and being told about how their private parts belong to them. It's a simple conversation that can be done in 10 minutes in a fun, non-threatening way.
Sadly, if a child is going to experience sexual abuse it most often takes place before the age of nine. Waiting to tell children about their bodies and the names for the public and private parts does not help them to maintain their innocence. It does not protect them or keep them safe.
I remember working with a boy who was about 12 years old. He had been sent to see me for vague reasons related to his vulnerability and trusting nature. His parents were worried he might be targeted by bullies. We covered a few basic personal safety topics, such as understanding feelings and knowing who to talk to if he was feeling unsafe. During a 30-minute session we covered the names and functions of private body parts. Explaining the names a doctor or teacher might use and clearly going through each of the functions.
Among the many things the penis does, it can also be used for sexual activity. That might be when the penis is put inside a vagina or anus, or it could be when a person uses their mouth. There are rules about this type of touch though and this type of touch is only ok when both people are adults, they both want to and they are in private.